State soccer tournaments: What to watch for
Here's a closer look at the area teams that will be competing in the state tournaments at the Siegel Soccer Complex this week. Play in Division 1 begins on Wednesday with Division 2 play beginning on Thursday.
Class AAA
Collierville
Coach: Gareth Munro
Record: 17-3-0
Quarterfinal match: Wednesday vs. Stewarts Creek on Field No. 2, 7 p.m.
If the Dragons win: They'll advance to a semifinal match against either Brentwood or Bearden Thursday at 7 p.m. By rule, Collierville and Houston are on opposite sides of the bracket because they are in the same region and thus could meet for the third time this season only in the final.
Outlook: Senior defender Allison Morrison said her team approached their region victory over Houston as "just another game" and they will need to play with that same air of confidence against a tough field this week. Munro has gotten contributions from just about everyone on the roster this year but forward Elizabeth Slavinsky in particular will need a big tournament. Others to watch are sophomore forward Sydney Davis, senior goalkeeper Emily Samisch and senior midfielder Campbell Kvisto.
Houston
Coach: David Wolff
Record: 19-2-0
Quarterfinal match: Wednesday vs. Maryville on Field No. 1, 6:30 p.m.
If the Mustangs win: They'll make their 10th straight appearance in the semifinals against the winner of the Ravenwood-Murfreesboro Oakland match Thursday at 7 p.m. 
Outlook: Despite their loss to Collierville in the region championship game--their first loss to a Shelby County team in six years--the Mustangs still will be the team to beat this week. Seniors Jenna Kemp, Cara Young, Kate Handel and goalkeeper Gabbie Dawe form the nucleus of a group that has played in countless big games over the last few years. Combine that experience with an array of attacking options (Houston scored six times in the second half in their sectional victory over Clarksville) and you have a team that won't surrender its title without a huge fight.
Class AA
Covington
Coach: Robert Luttrell
Record: 18-2-0
Quarterfinal match: Wednesday vs. Nolensville on Field No. 4, 2 p.m.
If the Chargers win: They would be in the semifinals for the first time in school history against either McMinn Central or Seymour Thursday at 1:30 p.m.
Outlook: Luttrell says Nolensville is a tough draw for his Chargers, but Covington certainly has the firepower to compete. Madison Luttrell, the coach's daughter, has scored 67 of the team's school-record 150 goals this year while assisting on 30 others and attacking midfielder Brooklyn Gardiner has chipped in with 20 and 19. Destiny Ballard has been voted top goalkeeper in the district for each of her four seasons.
Division 2-A
ECS
Coach: Jordan Thompson
Record: 15-5-3
Semifinal match: Thursday vs. Chattanooga Christian on Field No. 1, 4:30 p.m.
If the Eagles win: A date with either CPA or St. George's awaits them in Friday's 6:30 p.m. championship match. ECS has won two state championships in its history, in 2015 and 2016.
Outlook: Don't let the losses and draws lull you into overlooking ECS; this is a very good team. The Eagles are one of only three teams to defeat Collierville this year and they were impressive in their quarterfinal victory as well, scoring twice in the last eight minutes to defeat Battle Ground Academy, 2-1. Sophomore goal machine Phoebe Harpole is a tireless worker while seniors Catelyn Somogyi and Caroline Coolidge anchor the defense. The Eagles are young in some spots, but talented in all of them. 
St. George's
Coach: Tony Whicker
Record: 11-6-3
Semifinal match: Thursday vs. Christ Presbyterian Academy on Field No. 3, 4:30 p.m.
If the Gryphons win: They will play for the fifth state championship in school history--and second in a row--against either ECS or Chattanooga Christian. St. George's also won championships in 2007, 2009 and 2013 and has been runner-up on two other occasions.
Outlook: Maddie Bishop was the hero in the win over ECS that gave St. George's the region championship, scoring once in the second half to tie it before getting the game-winner in overtime. She and fellow sophomore Olivia Tanzer will get the goals while seniors Ann Grissom (goalkeeper) and Sofia Rivera-Peraza anchor the defense behind midfielders Camille Harknett and Emma Bennett. Well-coached by the veteran Whicker, the Gryphons are always a tough out.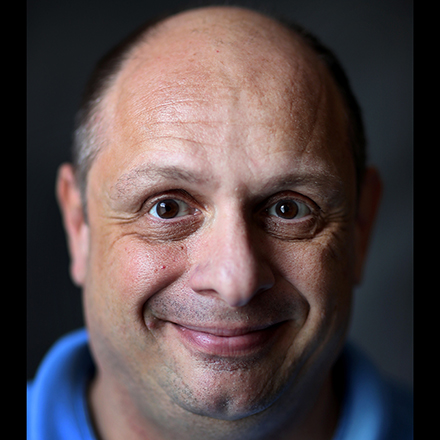 John Varlas
John Varlas is a lifelong Memphian who has covered high school sports in various capacities for over 20 years.
---