Memphis wants and needs Tyler Harris to keep shooting during AAC Tournament
In the midst of American Athletic Conference regular-season play, guard Tyler Harris faced something for the first time in his career — a serious slump.
Despite Harris shooting 32 of 115 from behind the 3-point line from January to March, his teammates remained unworried and unbothered. After all, shooters shoot, and the Tigers think Harris is one of the best in the country.
"I told him keep shooting, coach was telling him to keep shooting, our whole team was telling him to keep shooting," forward Lance Thomas said. "He's probably one of the best shooters in the country so keep shooting. He's in the gym all the time. Just keep shooting. Believe in yourself."
That 28 percent clip from January to March is the worst of Harris' short career. No stretch with Cordova High or Team Thad could compare.
After four games with zero made 3s, four with only one and three of nine or more missed shots from behind the line, Harris entered the conference tournament shooting 31.5 percent from 3-point land. Gone were the days of swished pull-up jumpers from anywhere across midcourt; in were the days of fighting for every inch of space on the basketball floor.
"I haven't went through anything like that," Harris said. "It's a part of college basketball for freshmen. I went through it. Stayed in the gym and stayed positive in myself."
Harris felt behind mentally during his slump. Head coach Penny Hardaway stayed on him about keeping his confidence. At times he'd feel the same as he did at the beginning of the season when he flashed the superior scoring ability that made him a four-star recruit. At other moments he felt like he was slipping.
"It was the style of play," Harris said. "College is a very mental game. Basketball is the same way.  You still have the same ball and the same hoop — it's just the mental side. I felt like when I was in a slump, the mental side was decreasing for me."
The green light has never been greener for Harris, even though his struggles lasted an entire conference slate. Memphis wants him cognizant of the situation before pulling up from too far away.
Double teams come at Jeremiah Martin with ferocity after his recent scoring streak. Hardaway envisions an offense where Martin and Harris are treated similarly by opposing defenses.
"We want him to stay smart about what he does and give him that green light," Hardaway said. "He needs to look for his shot because he's a weapon. He can draw a double team and definitely a face guard like Jeremiah does. That helps us spread the floor."
Memphis needs successful shooting from Harris to make a run in the AAC Tournament. He is off to a hot start after the 83-65 win over Tulane Thursday afternoon. Harris making four 3s involved the crowd and settled down the offense.
Guard Alex Lomax believes the Tigers can take the next step with Martin, Harris and forward Kyvon Davenport playing their best basketball.
"Once Tyler gets going we're almost unstoppable, especially when Kyvon and Jeremiah are playing the way that they are," Lomax said. "As long as we follow the game plan defensively and those guys produce offensively, I feel like we could beat anyone."
That is if Harris can just keep shooting against the UCF Knights Friday afternoon.
"We know that he's a shooter," Mike Parks Jr. said. "We know he's a capable of doing that. He's just gotta get shots up. That's why we got him. When he gets to hitting those 3s nobody is stopping him. Especially when he gets going. Nobody."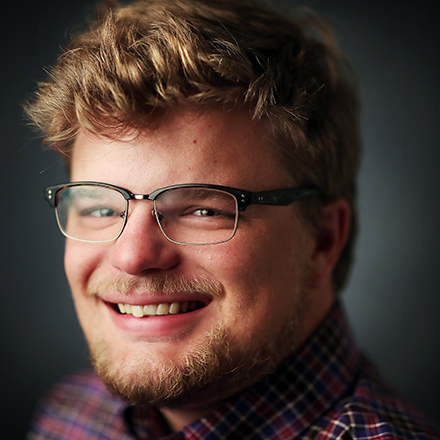 Jonah Jordan
Jonah Jordan was born and raised in Memphis, graduated from the University of Memphis and has covered the Memphis Tigers for three years. When he's not writing, he enjoys golfing and eating barbecue.
---