Germantown mixed-use moratorium hits halfway mark
Germantown's self-imposed 18-month mixed-use multifamily moratorium just passed its halfway point, and only two of the four projects approved before the action took effect are still alive.
The moratorium, established in January, was initially aimed at apartment-only developments but grew to include mixed-use residential projects with office and retail components.
"What we saw coming at us instead of a large developer coming in with a mixed-use project were stand-alone apartment complexes, and that concerned us," said Germantown city administrator Patrick Lawton, noting the city is 90 percent residential. "So the impetus for the moratorium was to stop and freeze right where we are in time to determine the impact of added demand on city resources."
The data compiled until the moratorium ends next summer could result in policy changes where necessary to properly position the city's future growth.
"We've been taking a good amount of time to collect as much data as we can so we can turn it into some useful information," Assistant City Administrator Jason Huisman said. "We determined the study needs to have a good understanding of how apartment and apartment buildings will impact city services, including school enrollment, police and fire and their call volume, and public infrastructure."
More a decade ago, Germantown officials visited cities like Charlotte, North Carolina, and met with consultants to determine the best path forward for Smart Growth initiatives for the land-locked city to maximize it footprint.
"We're not going to get (any) bigger in terms of our footprint. We've annexed everything we can, so we have to be smart about how we manage the rest of the resources that we have," Lawton said. "During the recession in 2008, '09, '10 and '11, we were still digging out of it, so there wasn't a lot of development activity. But in the last three or four years, we've seen more and more interest."
Carter USA recently withdrew its plans for a large mixed-use project on 38 acres west of Saddle Creek in the central business district, and the suburb's Board of Mayor and Aldermen rejected the final development contract for the District at Watermark in the Forest Hill Heights area following issues between the developer and Germantown residents.
Boyle Investment Co. received approval last year from the Germantown Planning Commission to develop a $45 million apartment complex called Veridian with 19 four-story buildings and 375 total units on Winchester Road in the southeast boot heel portion of the city. That project is moving forward but not under construction yet.
Developer McNeill Real Estate Services Work is continuing work on the remaining mixed-use project, the $150 million, 28-acre Thornwood development in the heart of Germantown on the northeast corner of Neshoba and Germantown Road.
McNeill originally bought the land from the Owen family, and 11 acres were developed into a 43-lot subdivision on east side of Exeter Road. The average price of those homes is $770,000.
The remaining 17 acres contains a mixed-use project being built in six phases. Site work began three years ago, and the first three phases are complete, including a 108-room Hampton Inn & Suites (owned by McNeill) that opened in April of last year, a 7,500-square-foot freestanding Bob Richards Jewelers store, and a clock tower fountain in the center of the development. Phase 4 will include 251 multifamily units in a five-story building (under construction now by Patton & Taylor) on 4 acres, with ground floor garage parking.
"It will be very unlike anything you would see in a typical suburban area of Memphis but very similar to what you might see in a downtown CBD or what they're starting to do around Cooper-Young and Overton Square," explained Spence Ray, McNeill vice president. "In markets like Dallas, Houston, Atlanta, and Chicago, they have been doing this for years."
Phase 5 of the Smart Growth project, which is also under construction, will include a three-story building with garage parking on the ground floor, retail and restaurants on the second floor, and 25 loft apartments with large windows on the top floor. Linkous Construction is handling the work.
Planning is still underway on the sixth phase, which is expected to encompass a medical or office building, maybe another hotel (a Marriot Springhill TownPlace Suites also owned by McNeill) across from the Germantown Performing Arts Center and possibly some senior-living housing.
"When you build things very close together, it really is much more intricate than if you're just building a strip center in the middle of a big parking lot," said Ray. "These buildings are tight up in the street, and that definitely requires much more coordination for things like supply deliveries."
He found inspiration for the clock tower design from studying old architecture in Paris and London.
"I saw some things that were built several hundred years ago or more than 1,000 years ago that people are still walking by and enjoying today," said Ray. "We're really trying to make an extra effort to make it an engaging and quality project. We love Germantown. We think it's a great community to live in, work in, and build in."
The bronze bells in the tower were cast in 1903 and came from a church in New Jersey that was being torn down three years ago.
Phases 4 and 5 of the project should be done by the end of the year, and the final phase could start next year.
Once the moratorium ends, interest in mixed-use redevelopment activity could jumpstart in the western gateway of Germantown near Poplar Avenue and Kirby Parkway, including near the Carrefour at Kirby Woods and nearby properties.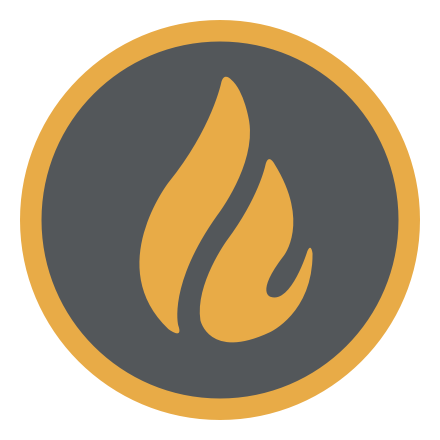 Michael Waddell
Michael Waddell is a native Memphian with more than 20 years of professional writing and editorial experience, working most recently with The Daily News and High Ground News.
---