Five local players in contention for TSSAA Mr. Football Award
The winner of this year's Tennessee Titans Mr. Football award in Division 2-AAA will come from Memphis. The only question remaining is which of three local standouts will take home the state's top prize.
Bill Norton of CBHS, who won the award last year, was named Monday as a finalist, joining Maurice Hampton of MUS and Briarcrest offensive lineman Omari Thomas. All three will be invited to the Nov. 25 awards presentation at Nissan Stadium in Nashville.
Norton, who has committed to Georgia, recorded 55 tackles (10 for lost yards) and six sacks while leading the Brothers to an 8-3 record this season. Hampton, who will lead undefeated MUS into Friday's state semifinal against visiting Chattanooga McCallie, had 42 catches for 998 yards and 12 touchdowns during the regular season while adding three more scores on punt and kickoff returns.
Thomas, who is regarded by some as the state's top prospect in the Class of 2020, led the Saints to an 8-4 record this season. He has a host of major offers headed by Alabama, Georgia, LSU and Ohio State.
Also earning an invitation to Nashville were Lausanne running back Eric Gray and Fayette Academy quarterback Rube Scott Rhea.
Gray, who has committed to Michigan, is attempting to become the first player in state history to win Mr. Football three straight years. He's a finalist in Division 2-AA along with Noah Henderson of Christ Presbyterian Academy and Cameron Wynn of Chattanooga Notre Dame.
Gray and Henderson will be on the same field Friday in the state semifinals in Nashville as the Lynx visit CPA in a battle of undefeated teams.
Rhea, a junior quarterback, surpassed 1,000 yards both rushing and passing during the regular season and threw for three touchdowns in the Vikings' 49-14 victory over Middle Tennessee Christian in last week's Division 2-A quarterfinals.
He joins two players from Davidson Academy, Stone Norton and Da'joun Hewitt, as semifinalists. Fayette Academy travels to Friendship Christian for a semifinal game on Friday.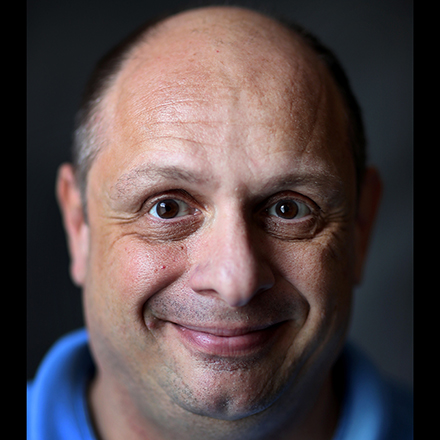 John Varlas
John Varlas is a lifelong Memphian who has covered high school sports in various capacities for over 20 years.
---