GCT eyes growth after wrapping a successful 2018
The recent final performance of "It's a Wonderful Life" by an all-youth cast brought a close to the Germantown Community Theatre's year – a successful run worthy of the closing show's title.
It was a wonderful year for the suburban playhouse – a full slate of successful shows, additional funding secured from the city of Germantown, a new executive director coming on board, and new educational partnerships for adults and children.
Now in its 47th season and already planning for its 50th, GCT has called the 100-year-old former school building at 3037 Forest Hill-Irene Road home since 1982.
Brian Everson took over the role of executive director for the 112-seat theater in August. He brings a background of banking and business operations to his new role, where he is focused on fundraising, ensuring the financial health of the theater and striving to meet artistic standards with the programming.
"We're the only place in Germantown where you can see locally produced theater," he said. "We're also the only place that you can go in Germantown if you want to send your children to train about theater."
He believes one of the most important things that comes from working in theater – either on-stage or behind the scenes– is self-confidence.
Last month, the GCT received $100,000 from the suburb's Board of Mayor and Aldermen, an increase over the $45,000 provided annually over the past decade.
"I can tell you it's a lean staff that operates at GCT," City Administrator Patrick Lawton told the Board at the meeting. "The money, based on the conversation with the Finance Committee administration, will be well spent."
GCT trimmed its staff from six people to three in recent years and now has a more active board with more board members than in years past.
"We think if we have more to work with, we can do more," said Bo Adams, GCT board president. "We're really limited on royalties so we can get shows. We could do bigger shows and more popular shows to bring more people in."
Many theaters with successful business models often have two stages to keep productions rolling year-round. For example, Theatre Memphis, which has a 400-plus seat main stage along with a 100-seat auditorium. And theaters like Collierville's Harrell Performing Arts Thetre are owned by the town, which pays the staff's salaries.
---
CHRISTIN YATES: Germantown Community Theatre, MVP3 cultivating a 'gold mine' of acting talent
---
Last year, GCT approached Germantown officials about possibly moving toward the suburb operating the community theater. But officials were not ready to go that route and instead suggested the bump in funding.
Interestingly, Germantown ran the Morgan Woods Theatre from the mid-1990s to the mid-2000s with an operating budget of $150,000. When the city decided to close the theater, GCT was offered $45,000 to take on the educational programming.
This fall the GCT partnered with the city's Parks and Recreation department for the "Fairy Tale Trail" event at Farm Park that included more than 50 children and encouraged more than 400 people to hike the trail.
This season, the theater is doing seven productions, including "Singing in the Rain Jr.", "Nunsense," "The Mousetrap" and "It's A Wonderful Life." The remaining shows of the 2019 portion of the season include the regional premier of "Four Weddings and an Elvis" that starts next month, followed by Arthur Miller's "The Crucible" and Neil Simon's "Fools."
"We try to put on a variety of programming. Musicals, mysteries and comedies tend to sell very well, and towards the end of their runs they tend to always sell out," Everson said. "When we do a more difficult show like Shakespeare or Arthur Miller, we don't expect to sell those out, but it's still important to produce those shows from an artistic standpoint and so we can offer those opportunities to enrich the community with the chance to see things of such high artistic merit."
Shows typically run for three weeks, and then the stage setup is taken down and another three to four weeks are spent preparing for the next production.
The theater takes a break from productions over the summer for its six-week summer camp, which normally sells out and includes 200 to 300 kids each year.
And this year a new partnership with MVP Entertainment Group is giving adults the chance to learn acting and dance from experienced Hollywood talent. 
In fact, Everson got his first chance to direct a show at GCT.
"There aren't a whole lot of opportunities to direct a play in the city of Memphis, so GCT becomes a place where if you want to learn sound or lighting design or if you want to learn how to be a stage manager or director, the theater has a reputation of training people and giving them an opportunity to fill those roles," he said.
He is also hoping to do more work with local schools.
Coming up next, the theater will host its second annual First Responders Night on Jan. 26, and GCT will announce its 48th season lineup at its annual gala on March 30 at Germantown Country Club.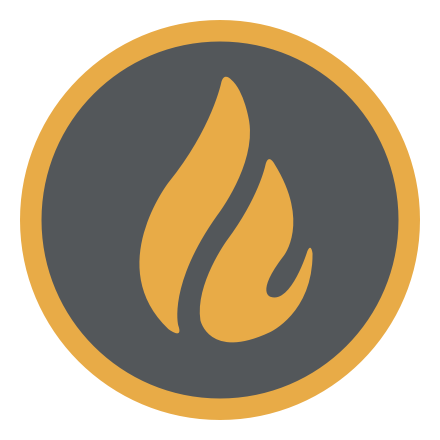 Michael Waddell
Michael Waddell is a native Memphian with more than 20 years of professional writing and editorial experience, working most recently with The Daily News and High Ground News.
---