Suburban retailers bank on 'Shop Local, Buy Local' for holidays
As the holiday shopping season enters its frenzied final week, some locally owned shops in Germantown and Collierville – like The Brooks Collection and The Truffle Pig – are enjoying brisk sales on a variety of goods created by local artists and businesses.
The Brooks Collection on the Collierville Town Square is celebrating its 20th year with a very busy holiday season.
"We're blessed to have a thriving business year-round, and the holiday season starting in October makes up a large percentage of our annual business," Watty Brooks Hall, the store's owner, said. "We rode out the (Great) Recession and came out smiling. We know this time of year is when we have to squirrel away our nuts because January and February are coming when it's cold outside and fewer people are out shopping."
The lifestyle store sells home décor, pottery and other knick-knacks, with many items made locally and regionally. Hot sellers this holiday season include 4-by-4-inch and 6-by-6-inch canvas paintings by local artist Jo Powers, an art teacher in the Collierville Schools system. Her work captures iconic Collierville locations like historic churches, the train depot and the Town Square gazebo.
Also, very popular this year are collegiate yard signs and birdhouses made by kids from the Friends of Faith center, which offers services for mentally challenged young adults.
"Our No. 1 seller in the shop for several years is called Peter's Pottery, which is made by a family-owned business down in Mound Bayou, Mississippi, about two hours from here," said Brooks Hall. "We also have some pottery with beautiful Christmas patterns by a company called Vietri out of North Carolina."
Hernando-based Hanging By A Thread makes all of the store's hand towels, which include monogrammed designs with evergreen wreaths, funny sayings and collegiate slogans. And the shop sells pieces by Mississippi-based artist John Willcoxon, who creates art with old pieces of barnwood topped with steel-cut designs.
"We strongly believe in shopping local and buying local as best we can," said Brooks Hall, a native of Collierville who worked for a pharmaceutical company for 19 years before leaving corporate America to get in touch with her creative side. "I think we do a nice job of carrying a lot of things local to the area."
She owns the building where her shop is located, as well as the nearby building with the Raven & Lilly restaurant, which opened in August. That building was once home to her father's drugstore, which she frequented as a child.
"I think any shop owner out here will tell you that they just love being on the square," she said. "The Christmas decorations are spectacular. It warms your heart to be out here."
Entrepreneurs Tara Gorman and Tricia Atkins opened The Truffle Pig in Germantown in May 2017, and they have grown their inventory considerably since then.
"It's constantly evolving and literally changing weekly," said Gorman. Many of the store's products are home décor and gift items. The art sold is local, as well as the jewelry, which is all handmade. All items sold are new, with the only exception being refinished furniture.
The shop works with as many as 30 local artists and businesses at any one time.
"The artists change their stuff up all the time, and the more we sell, the more we change things up," said Gorman. "I think we're a place where you can go to get a gift of any price and it's going to be something special."
A couple of artists like Erika Roberts and Dare Harcourt, who normally sell paintings in the shop, are offering hand-painted ornaments and decorative blocks for the holidays, as well as a hand-painted Memphis-themed calendar.
"A lot of people really like that local flair. They're shopping local, and inside the local shop they're also getting an ornament that someone down the street made," Gorman said.
The shop is named after pigs that are trained to find rare truffle mushrooms that grow underground, making it hard for humans to find them.
Gorman and Atkins also believe in carrying merchandise that gives back to community. When a customer buys one of its headbands, the store donates one to St. Jude for a child with cancer. The shop also sells baby clothes, with 10 percent of the proceeds going to foster children in Africa.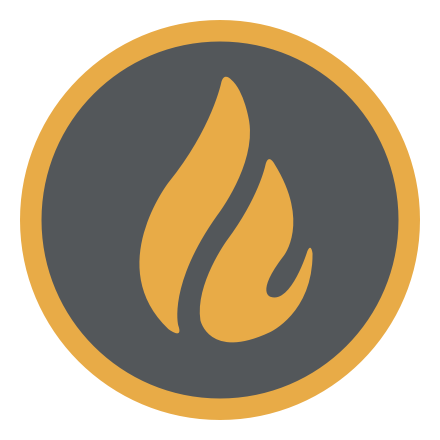 Michael Waddell
Michael Waddell is a native Memphian with more than 20 years of professional writing and editorial experience, working most recently with The Daily News and High Ground News.
---