Germantown Board of Education expands anti-bullying efforts to include mental health
Germantown Municipal School District is focusing efforts on its bullying task force while also addressing the emotional needs of its students.
Tuesday, school administrators addressed various "stakeholders" studying the problem and the ways the school is looking at "whole student" health.
"We don't want to be status quo," Superintendent Jason Manuel said of the district's mental health efforts. "We always want to improve and get better."
The No Bullying Task Force, implemented in June, established goals after concerns were raised in spring of 2018. In September, the district administered a student survey and the results were discussed this fall. The final No Bullying Task Force meeting will be in February. Box Out Bullying, a national program that combines live theater and bullying prevention, will visit elementary and middle schools. The schedule will be announced soon, according to Chauncey Bland, GMSD's executive director of student services.
The district wants to concentrate its efforts toward mental health and the well-being of students.
Manuel talked about the relationship between counselors and students. He applauded efforts to make students feel connected to their schools like Houston Middle's house system.
Dan Haddow, assistant superintendent, mentioned students are under pressure to perform well, which causes anxiety. In recent months, he examined the role of counselors and ways the districts can improve their interaction with troubled students.
Manuel noted the district has slightly fewer counselors than recommended by the state.  
The state Department of Education says 20 percent of children ages 2-17 have a mental health condition.
"Our goal is to remove (mental health) barriers," Manuel said
One way the board is connecting its anti-bullying efforts to its mental health efforts is by exploring the Olweus Bullying Prevention Program, a system that includes individual-, classroom-, school- and community-level components. The district sent officials to Boston in November for a conference on the program. Bland said they will see if the concept fits the suburban district. 
Besides educators and administrators, the public also was identified as a stakeholder. In May, the district held a forum about bullying issues. Parents also are using social media to talk about how to train their children in the digital age. The district held a community workshop about prevention in August, and officials plan to send a survey to parents in February. Manuel said town hall meetings are planned in the next six months to encourage community engagement.
The GMSD Board of Education looked at students in grades 3-12 as a focus group. The second- to fourth-grade students learn early about acceptable internet behavior. Haddow said student focus groups have begun at the district's only high school, Houston High.
Houston staff members also have reviewed professional standards and in September participated in state-mandated bullying prevention training. Houston High did some homeroom building activities with its freshmen in October while 10th- to 12th-grade students were in ACT preparations. In February, an emphasis will be placed on social and emotional health at the district's in-service day.
The last focus group was the district leadership. In May, the board reviewed a series of historical discipline logs and anonymous reports. In August, the scheduled workshops for staff and community presented the professional standards and the bullying component. The board reviewed its efforts at its September school board meeting. Now, it has launched a strategic planning process for sessions around the health of the whole child this spring.
Manuel asked that as the board considers the budget in February, it make requests focusing on the No Bullying Task Force and the social and emotional well-being of students.
In other action Tuesday, the board approved a tightened transfer policy. Members also appointed Rebecca Luter as their chair and Amy Eoff as their vice-chair.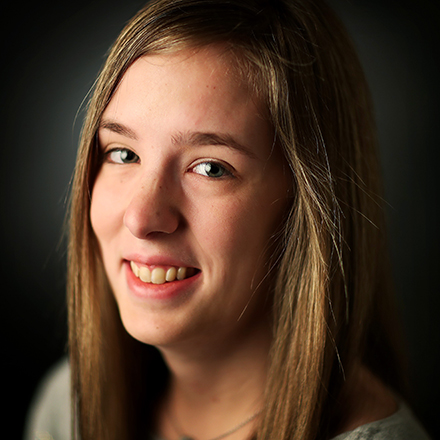 Abigail Warren
Abigail Warren is a lifelong resident of Shelby County and a May 2018 graduate of the University of Memphis. She has worked for several local publications and has covered Germantown since May 2018.
---