Germantown Board of Mayor and Aldermen hopes to 'streamline' its 2019 meetings
Germantown's Board of Mayor and Aldermen meetings are averaging slightly less than two hours and people are complaining.
So the board hopes to shorten its meetings by reducing the amount of time its members are allowed to speak.
During a four-hour special-called meeting earlier this week, the board voted 3-2 to change the time each alderman is allotted to speak on regular agenda items to two sets of five minutes, instead of two sets of 10 minutes.
"Our meetings are business meetings," said Alderman Rocky Janda, who voted for the measure. "This 10 minutes – I don't know why we would need 10 minutes."
During the allotted time, aldermen are allowed to address issues and concerns and ask questions of city staff.
"Five minutes goes by fast when you are trying to get your point across," said Aldermen Scott Sanders, who voted against the measure. "We were elected to represent the people and be the people's voice. Five minutes is too short a time."
Janda said the board could choose to suspend the rules if the issue being discussed warrranted it.
Alderman Dean Massey, who also voted against the change, asked if the timer could be paused when long answers are given or if other aldermen speak during another's time.
Mayor Mike Palazzolo said a parliamentarian could assist with timekeeping.
The board unanimously voted to add a parliamentarian on a six-month trial basis, but the issue was heavily discussed.
---
ABIGAIL WARREN: Germantown Board of Mayor and Aldermen to discuss adding parliamentarian
---
Massey asked the board to slightly relax the rules and work to "get along."
"I've had two years of (meetings) not working the way that I hoped that it would," Alderwoman Mary Anne Gibson said. "Whether (the parliamentarian is) on a trial basis or not, I am hopeful that we as a board can come back together. If it is not working, we can address that then. It is not my intention – by asking for a parliamentarian – to make things worse. It is to make things better."
Sanders, who is the newest alderman, raised a concern about how the parliamentarian would be paid, but the mayor assured him it would not significantly affect the suburb's $173 million budget.
Palazzolo said the board will appoint the parliamentarian in January.
The mayor asked the aldermen if they would like to discontinue aldermen liaison reports to cut more time from the meetings, but Sanders and Gibson asked to keep them for the citizens to hear about the various commissions.
The aldermen discussed suspending the 5:30 p.m. executive sessions before meetings, but ultimately decided to keep them.
Janda also recommended citizens walk through metal detectors before entering council chambers for various city meetings. Palazzolo and Gibson said they would ask for a recommendation from Germantown police chief Richard Hall, who previously told Lawton the use of metal detectors is feasible.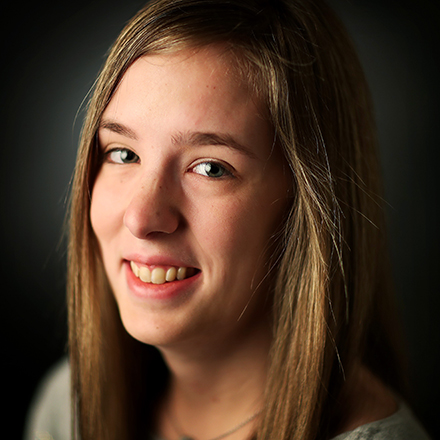 Abigail Warren
Abigail Warren is a lifelong resident of Shelby County and a May 2018 graduate of the University of Memphis. She has worked for several local publications and has covered Germantown since May 2018.
---