Don't mention it, but Tipton-Rosemark's girls are the only undefeated team still standing
Two years ago, when the core of this year's Tipton-Rosemark's girls basketball team was in the ninth grade, the squad visited Northpoint for a game.
"That was the year they won it (the state championship)," said Lady Rebels coach Cameron Pridemore. "We went to Northpoint and didn't score in the first quarter. And I remember thinking, 'Man, we have pretty good players.' But they were young players, and that was a tough atmosphere to be in.
"We won 18 games that year, but we still took plenty of lumps. But we grew through those (experiences)."
Pridemore's team is still young; the coach likes to note that several players still aren't old enough to drive. But instead of taking lumps, the Rebels are the ones dishing them out.
On Tuesday, the Lady Rebels did to FACS what Northpoint did to them two years earlier and went on to win 60-15. At 17-0, Tipton-Rosemark is the only undefeated team – boys or girls – in the area.
Not that you know it by talking to Pridemore, now in his third season.
"I haven't even said the word 'undefeated' to them," he said. "The record is what it is. It's exciting, but I don't want them to be 'Oh, let's go undefeated. Let's go undefeated.' You want it to be, 'Let's just get better as we go along.' And if that's good enough to win, then great and if not, let's learn from it and move on.
"They probably talk about it (being undefeated) among themselves. ...There's no doubt that it's on their minds."
Tipton-Rosemark's 17 straight victories have come without one of its best players; sophomore Jordan Allen averaged a double-double in 2017-18, but has a torn ACL and won't play this season. A loss like that would cripple a lot of teams but not TRA. In one of those strange sports paradoxes, the Rebels are one of the more experienced teams in the area despite not having a single senior on the roster.
Juniors Abby West and Megan Sanfratello – both of whom surpassed 1,000 career points early this season – have been varsity regulars since their eighth-grade year. Sophomore Brianna Hall was a double-figure scorer as a freshman starter.
They've grown up together on and off the floor and are now beginning to reap the rewards.
"We're a lot closer," said Sanfratello, whose father, Johnie, coaches the school's successful softball team. "When we started there were cliques everywhere."
Added Hall, "And on the court, we see more and make smarter decisions than we would have two years ago."
Unless you're on the opposing team, the TRA squad is a fun team to watch. With the rangy West at the point of the defense, Tipton-Rosemark forces a ton of turnovers and scores in transition. The Rebels also move the ball well in the halfcourt, often leading to open looks at 3-pointers for Hall and Sanfratello.
Pridemore may not use the word "undefeated," but the players have heard the phrase "defense drives offense" so often they laugh and roll their eyes when it came up again after the FACS victory.
"I feel pretty confident we can score," Pridemore said. "But when our defense is really good ... our focus, our communication, our energy – all that stuff you want to see –when our defense is good, those things are good."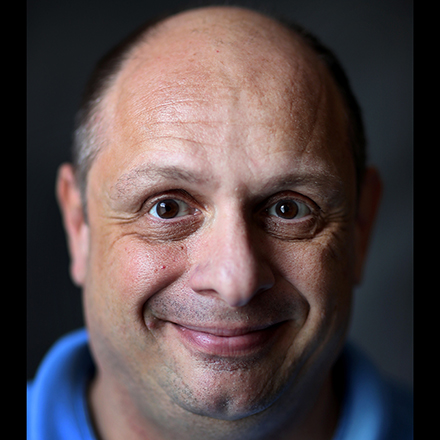 John Varlas
John Varlas is a lifelong Memphian who has covered high school sports in various capacities for over 20 years.
---