Despite some opposition, Old Brownsville Road widening to move forward
After more than a decade of planning and development, the $22 million widening of a 2.3-mile stretch of Old Brownsville Road could finally get underway by mid-summer despite the opposition of some affected by the project.
All the local municipalities are submitting their wish lists by the middle of this month to the Memphis Metropolitan Planning Organization (MMPO) for transportation projects they hope will receive federal funding over the next four years.
The process of widening of Brownsville Road from two lanes to five lanes has been in progress since 2006. Currently, right-of-way certification is being completed.
"We'll hopefully go into construction sometime this year, maybe by the summertime," Bartlett Director of Engineering Rick McClanahan said. "There are still hoops to jump through, and anywhere along the way we could run into problems. I was hoping we would go to construction by the fall of last year."
The MMPO handles the federal transportation funds for Fayette and Shelby counties in Tennessee as well as for DeSoto and Marshall counties in Mississippi. The group works closely with area engineers to see how many of the projects it can fund for every four-year cycle (the next fiscal year cycle runs from 2020 to 2023).
"We're looking at the Old Brownsville Road project moving forward this year, and it won't have to wait until January 2020," said MMPO Administrator Pragati Srivastava. "But just as a contingency, the town (Bartlett) is also making sure that it is included in the new plan in case something happens since we have the government shutdown going on and nobody wants to lose their project in the midst of that. Hopefully nothing else happens at the federal level."
The road widening will take place between Austin Peay Highway and Kirby-Whitten Road.
"Currently, there are 7,000 to 8,000 cars per day through there, and there's a lot of development still occurring out in that area. So we're trying to stay ahead of it," McClanahan said. "When we started on the project, there were not as many rooftops out there. It just takes a long time to build these major roads."
Not all area residents and business owners are happy with the project. Cynthia Hopson, owner of the Peachtree Academy day care center at 6076 Old Brownsville Road, is suing the city over her business being taken over by imminent domain.
Although the city appraised her business at about $250,000, only the building owner received any funds. Hopson will receive $40,000 from Tennessee Department of Transportation once she vacates the property.
The academy counts more than 40 students along with five employees.
"They're putting us out of a job, and they don't even care," Hopson said. "This is a neighborhood daycare. I got all of my clients from the neighborhood. We have done great services to the community. We have addicted children and kids in state custody."
McClanahan said the city did everything in accordance with the uniform requirements for right-of-way acquisitions and  has been as fair as possible with Hopson by allowing her to stay on the property.
Bartlett planners held a public meeting Dec. 11 to detail all the city's transportation projects, which include new phases of the Fletcher Creek Greenway totaling $3.5 million and eight repaving or overlay projects totaling $6.5 million.
The full list:
Old Brownsville Road from Germantown Road to Ellendale
St. Elmo Road from Billy Maher to Alturia and from Kirby-Whitten to Oak Road
Billy Maher Road from Memphis Arlington to St. Elmo
Ellendale Road from Egypt Central to Old Brownsville
Oak Road from Yale Road to St. Elmo
Elmore Road from Bartlett Boulevard to U.S. 70
Elmore Park from Elmore to U.S. 64
Brunswick Road from U.S. 64 to U.S. 70          
The greenway projects include bike and pedestrian trails in Phases 2, 3 and 4 of the Fletcher Creek Greenway.
All projects will be funded 80 percent federal and 20 percent local match.
The city submitted the projects to the MMPO as part of the Transportation Improvement Plan, and they will be evaluated and ranked for inclusion. All projects may not be funded or approved but will be compared by how they rank with other projects in the metropolitan area.
"This is our wish list going forward, and the MMPO will narrow the projects down based on the availability of funding," McClanahan said. "We'll get the construction dollars for the Old Brownsville widening project. That one is well underway. It will be fully funded because we're so far along on it and already in the right-of-way process."
An estimated total of $164 million is available over the next four years for allocation for Fayette and Shelby counties.
"Of course, there are still new road projects on the books, but lately we've been noticing that a lot of the requests are coming in to maintain what they have," said Srivastava, who expects to have identified all of the projects that will receive funding by May.
Once the Old Brownsville Road project is completed, McClanahan expects to focus on maintaining Bartlett's existing roads over the next several years.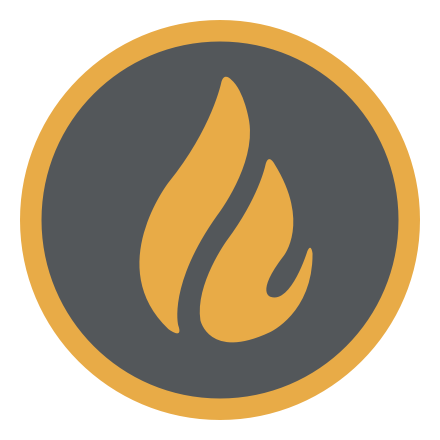 Michael Waddell
Michael Waddell is a native Memphian with more than 20 years of professional writing and editorial experience, working most recently with The Daily News and High Ground News.
---