District 32 GOP candidates square off in Bartlett forum
Four Republican candidates vying for the vacated Tennessee State Senate District 32 seat participated in a forum Monday evening at the Bartlett Performing Arts and Conference Center, giving views on topics including infrastructure, education, health care and the opioid epidemic.
Former Shelby County Commissioners George Chism and Heidi Shafer, Covington businessman Paul Rose and former state Rep. Steve McManus shared their views on the topics in advance of the Jan. 24 primary.
The seat became vacant after Sen. Mark Norris was nominated by President Donald Trump to serve as a judge on the U.S. District Court for the Western District of Tennessee. The winner of the primary will square off in a special election March 12 against Eric Coleman, the only Democrat running in the special Democratic primary for the seat. Coleman was invited to Monday's event but declined.
The forum was moderated by Joe Denk, general manager of Local 24 television station. Bartlett Chamber of Commerce President John Threadgill led off with opening remarks.
The night's early questions addressed how the candidates planned to ensure urban and rural citizens are treated equally and how they planned to make sure the suburbs receive fair treatment from the city of Memphis, considering that District 32 includes some of the area's largest municipalities as well as a large rural community.
---
BILL DRIES: Early voter turnout in state Senate Dist. 32 dominated by Tipton Republicans
---
Regarding the Memphis area's road infrastructure, with Tenn. 385 and Interstate 269 unfinished in connecting Millington and Tipton County with Downtown Memphis, Denk pointed out that travel between the two can take up to an hour when it should take about 30 minutes.
"We are being badly left behind. West Tennessee as a whole, the 21 counties of West Tennessee, it's our roads, our bridges, our interchanges," said Shafer, a Lakeland resident who was elected to the Shelby County Commission in August 2010 and re-elected in 2014.
She served as budget chair for two consecutive years and was commission chairwoman in 2018.
"We must open up 385. That in itself could help with the fact that we don't have enough land mass for some of the other business projects that are coming in. We could open up Tipton County and Shelby County to be one easy, solid economic sector."
Shafer grew up working on the family farm in Nebraska, of which she is part owner today, and she is chief operating officer of The Skin Clinic and chief marketing officer of The Flynn Clinic.
Top priorities for improving public education were also discussed.
"Obviously, education starts with the teachers, so let's recruit the best teachers and let's pay them well," said McManus, a Collierville resident who served in the state's House of Representatives from 2006 to 2016 representing District 9.
During that time, he served as chairman of the House's Commerce Committee and Insurance and Banking Committee, and he helped with annexation reform in two consecutive legislative sessions.
McManus cited the success of mentoring programs like Peer Power in the Memphis area. "We've got to get creative and fund things like that," he said. "Pre-K is a very, very important aspect too for public education."
---
BILL DRIES: Ballot Basics: The special election for state Senate District 32
---
Chism, also a Collierville resident, was elected to the Shelby County Board of Commissioners in August 2014, becoming the first representative of the newly formed District 2 spanning Collierville and unincorporated areas of Shelby County. He comes from a family of educators.
"We've got buildings that our tax dollars have paid for. These buildings need to be open at night. We've got a large adult workforce that needs to be educated," said Chism, who works as a mortgage banker with Patriot Bank in Collierville.
"Those make us a more profitable, more viable city. It gives worth and it gives value. It's very simple – in education, if you don't empower people to work, if you don't give them the value, then we're going to be right where we are today."
Covington resident Rose was born and raised in West Tennessee. He joined his family business, Rose Construction, in the 1970s and grew it into several companies today, employing more than 150 people.
He shared how he would help provide adequate funding for public education.
"Tennessee ranks 44th in per-student funding. As a businessman, I look at my company and try to identify areas where we may do a better job of spending our money," said Rose, who serves on the board of trustees for the Tennessee Baptist Children's Home and is a past board president.
"I look forward to working with school boards and administrators in identifying the things that we need in our schools ..." Rose said.
He added that after needs are identified, he would petition the state, with its $2 billion budget surplus, to make sure schools are funded adequately.
Rose's goals include continuing to work to make Tennessee the most business-friendly state in the country.
The candidates also talked about the critical lack of industrial land and buildings nationally and locally due to lack of infrastructure at potential sites, risk-adverse investors and unmotivated private land owners.
"To identify those potential industrial sites is going to be a challenge," Rose said. "I think we've got to first of all complete the Megasite. It's kind of difficult to ask for additional funding for additional property to build industry sites when you've got one that's been sitting there now for 12 years. We've got $125 million tied up in a 41-acre site that is absolutely not ready for industry. We've got to get it completed."
Shafer touted her work with EDGE locally to revive underused assets and wants to see more manufacturing jobs in urban areas.
"Warehouse actually takes up the most land," she said. "Manufacturing uses a very small mount of land, and if we attract manufacturing jobs, we can actually put those ... even in the urban areas deep in the cities. Brighton, Covington would perfect places for some of those manufacturers to go. And their equipment is hard to move, so they're not likely to pull up stakes the way a warehouse is."
McManus would use Tax Increment Financing (TIF) to spur growth, while Chism suggested evaluating potential industrial sites to find out ways to improve them before partnering with EDGE or other programs in Tennessee.
The event was sponsored by the Bartlett Chamber Foundation and the Bartlett Area Chamber of Commerce.
Early voting for the primary is underway.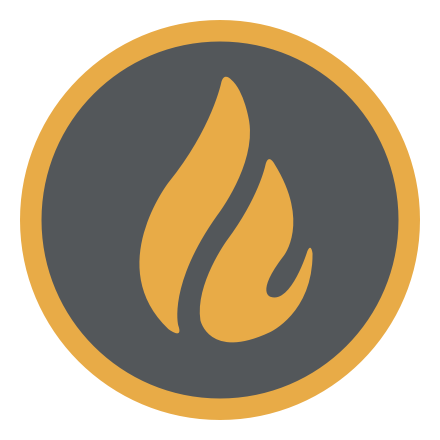 Michael Waddell
Michael Waddell is a native Memphian with more than 20 years of professional writing and editorial experience, working most recently with The Daily News and High Ground News.
---