Sons of U of M assistant coaches forge own identities on Houston High court
Sophomores Miller, Madlock have high-profile basketball dads
As the basketball sons of well-known basketball-playing fathers, T.J. Madlock and Mason Miller have had the conversation a time or two.
"Sometime, but we don't really pay attention to that stuff," said Madlock. "They're just our dads, you know? We live with them. We see them every day."
Madlock and Miller, both sophomores, are teammates at Houston High. Their fathers are teammates as well; Tony Madlock and Mike Miller are assistants under Penny Hardaway at the University of Memphis.
And while both fathers are key parts of one of the most high-profile college basketball programs in the country, the sons are trying to carve out their own niche, while helping Houston's program develop. Basketball-wise, things are going pretty good so far; Houston will take an 11-6 record into Friday's District 15-AAA game at Kirby.
---
High school sports results for Tuesday, Jan. 15
---
Even more importantly though, the players are developing their own identities according to Houston coach Charlie Leonard.
"They handle (the attention) well," he said. "They have an advantage from the standpoint of they've been in gyms literally their entire lives. Whether they use it or not … but they have access to more information than these other (players) would ever dream of having."
"They've been around and seen how pros and high-level guys got to be what they are. And then it's a matter of whether or not each individual has the same desire to reach that particular level. So from the standpoint of a real-life example, they've got the best situation going." 
Few people who have ever picked up a ball have achieved the success of Mike Miller. He spent 17 seasons in the NBA, was named rookie of the year and won two championships. Tony Madlock never played in the NBA but has been no less successful. He's been a well-regarded college assistant and a top-notch recruiter for over 20 years at Arkansas State, UTEP, Auburn, Ole Miss and now Memphis.
Both are happy to be raising talented sons. But both are equally keen on staying out of the way.
"It's been easy as far as basketball because I just let him do him," said Tony Madlock. "There's never been any pressure on him, 'Hey, you have to play basketball or be an athlete.' His whole life (playing basketball) has just been natural for him." 
Added Mike Miller, "I'm sure it (moving around) was difficult but at the same time it gets them ready for life. You have to come out of your shell a lot and it's difficult. It might not feel like it at the time … (but) I don't think me coaching here puts any more expectations on him than playing 17 years in the league."
"Obviously the two of them playing together puts added expectations as far as the success of the team. But they handle it pretty well; they're playing well right now and hopefully they'll continue that."
Mason Miller's season has been slow to get going. He missed 10 weeks because of back pain brought on by his growth and is only just now starting to get back into the swing of things.
---
Daily Memphian boys basketball Power 12 
Daily Memphian girls basketball Power 12
---
When healthy though, he's an intriguing player, especially at the high school level. Listed at 6-7 – his long limbs make him seem even taller – Miller has a nice left-handed stroke from behind the 3-point line and can finish around the rim as well. He's probably not through growing either.
T.J. Madlock, meanwhile, has been a rock all season and is every inch the floor general his father was. A young sophomore (just 15), he makes good decisions and his spidery frame allows him to get in the lane and either score or draw fouls.
Madlock's also a better shooter at the high school level than his father was and is probably the one player Houston can least afford to have an off night.
"People tell me I walk like him, I talk like him," said T.J., who also wears his dad's No. 20. "But I don't worry about it. I just play my game, doing the same thing I've been doing my whole life. People come to watch and they know I'm his son but I just play my game.
"I know he was a good player … and he's taught me a lot. And he's hard on me; he expects me to do the right things. But I like it."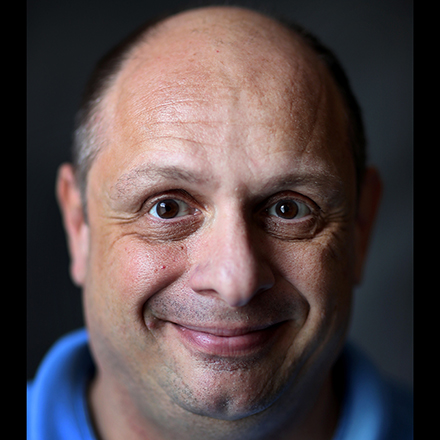 John Varlas
John Varlas is a lifelong Memphian who has covered high school sports in various capacities for over 20 years.
---