Bartlett development picture shows wide variety of uses in the coming year
While the amount of land for new developments in Bartlett is becoming more and more scarce, a number of properties around the city are getting new life thanks to redevelopment. And higher-density, mixed-use projects could be in the city's future as well.
"We are getting pretty built out. There's not a lot of land available that's easy to be built upon," Kim Taylor, Bartlett's Director of Planning and Economic Development, said in assessing the city's development outlook.
"There's land that would take something other than your traditional slab foundation. It would need foundations where there's a crawl space, for example. As far as easy land, where you can just put a slab down, that's getting to be very limited."
The residential sector is relatively quiet right now, with only two or three developers working toward approvals on new subdivisions.
Skip Hobbs received approval for about 20 lots off Kirby-Whitten, just north of Egypt Central Road, and he is moving forward on additional phases with more lots.
Another development in the northwest region, off Old Brownsville Road, was approved last year for 44 lots. A new section of Walker Farms, on the northern side of Old Brownsville Road, consists of 21 lots and is being developed.
With land for new homes running out, the city is working on an ordinance to permit more higher-density residential and mixed-use developments.
"It also helps to bring down some of the cost of development when you can build at higher densities," Taylor said.
One site that Taylor thinks would be ideal for a possible mixed-use project would be the 74-acre former location of the Baptist Children's Home, which has sat vacant since the facility's closing in May. The property at 6896 U.S. 70, which has split zoning for residential and commercial development, is for sale at $4.4 million.
"That just might be a good place for some mixed-use with residential and commercial, while protecting the residential citizens and neighbors at the rear of the property," Taylor said. "The owners are looking for a good purchaser who wants to do something good for Bartlett and its citizens."
The city has heard a great deal of interest from longtime-residents about the future of the property, where the children's home had operated since 1950.
"People are very sensitive to what is going to happen with that property because many of them have a personal connection to it," Taylor said.
She sees other areas ripe for redevelopment in Bartlett, such as some older retail buildings along Stage Road. A new L.A. Fitness location opened at 6050 Stage a little over a year ago on a redeveloped parcel that was formerly an antique mall.
Work is finishing up on the $6 million conversion of an old 60,000-square-foot office building at 5705 Stage. It will become the new district administration office for Bartlett City Schools and its 60 employees.
Around the corner, Bartlett High School's extensive $60 million renovation also kicked off at the end of last summer.
"We were on the campus of Bartlett High School, and due to the renovation we knew that we needed to move out so they could convert that space back to classrooms," Bartlett City Schools spokesman Jason Sykes said. "So we bought a foreclosed building and renovated that. Now all of our staff is together. It's good to see some new life coming back into this part of town."
On the restaurant and retail front, the former Grand Pacific Buffet restaurant at 6105 Stage is being renovated, and a new restaurant is expected to move in later this year. Just to the east, the building at 6165 Stage sits empty and for sale after Gateway University charter school closed last year.
Further east on Stage Road, at the northwest corner of Stage and Kirby-Whitten, a 56,000-square-foot space is available in the retail center owned by Gill Properties.
The space, which formerly housed a Piggly Wiggly grocery store, has sat empty for more than a decade. Developer Brown Gill is hoping to lease the space to one large tenant instead of breaking it up into smaller bays.
"I think we have a higher probability for leasing to an indoor family entertainment user over another grocery store in Bartlett," he said. "The newest in indoor entertainment, whether it's Memphis Rocks or High Point or Urban Air or Get High, they're fantastic uses for that kind of space."
He sees that type of family-centric business complementing the center's wide variety of existing restaurants.
"Some of the challenges in leasing the space have been that interested parties have wanted to buy the center, but we love our center and that's not going to happen," said Gill Properties leasing director Patty Bullock. "We even received approval to put storage in there, but if it's not going to be something that's going to complement the center (and its eight restaurants), we'd just as soon leave it vacant."
Another development trend Taylor is seeing in Bartlett is  industrial users expanding within their existing facilities.
"While there might not be many additional new building developments for industrial or office, there has been some expansion within the buildings that they either lease or own that they had not used prior," Taylor said.
"For example, at the original Brother building, there are several different companies that lease within that building, and then after a while they expand within the building."
Construction should also get underway this spring on the Tennessee College of Applied Technology (TCAT) satellite campus at the northwest corner of Appling Road and Brother Boulevard. The new 48,000-square-foot campus will include a state-of-the-art medical device training center and the ability to train 350 to 400 students.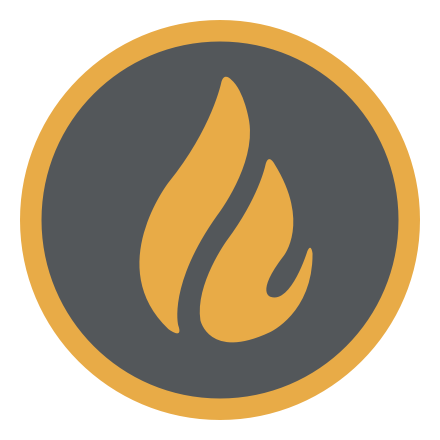 Michael Waddell
Michael Waddell is a native Memphian with more than 20 years of professional writing and editorial experience, working most recently with The Daily News and High Ground News.
---