Feelings divided among Lakeland parents on new high school
Jonathan Spiceland and Amy Foster both have young children in Lakeland's burgeoning school system, so they're  excited at the prospect of the city pushing forward with building a new high school.
On the other side are people like Lou Melton, one of the  plaintiffs in a lawsuit that blocked an earlier funding plan for the school. Melton said Lakeland citizens — a majority of whom she believes are still opposed to new high school construction right now — aren't so much opposed to the idea of a school. 
"...They just know we can't afford it," she says.
Such is the divide in Lakeland as the city debates how to address the growing community's future school needs.
Lakeland Mayor Mike Cunningham and the Board of Commissioners earlier this month pledged support for the high school project after the city's Board of Education, to get the ball rolling, committed to as much as $2.8 million for debt service over the next four years.
---
MICHAEL WADDELL: Lakeland discusses funding option for new high school
---
The hope now is that work could start in 2021 for a possible opening by the 2022-2023 school year.
Spiceland, one of the supporters of the idea, has two children in the Lakeland School System (LSS), a third-grader at Lakeland Elementary School and a fifth-grader at Lakeland Middle Preparatory School.
After his family's move to Lakeland, his children began attending Lakeland Elementary in the fall of 2017.
"We could not be more pleased with the education they are receiving. They have learned and grown so much, and it hasn't been limited to just the classroom," Spiceland said.
"Not only is LSS thriving academically, it is also growing and expanding in so many other areas. The number of extracurricular activities that are offered to students are incredible, and the support from teachers and administrators is unbelievable."
He does not believe LSS Superintendent Ted Horrell and the elected school board members would advocate for something if they did not believe it would deliver positive results. His children would love the opportunity to attend high school in Lakeland, Spiceland said.
"It's about having the opportunity to continue their partnership with a school system that empowers them...that grows with them...that gives them a voice...that creates a learning environment that is unlike anything that I've ever seen before," Spiceland said.
If a high school opened in 2022, his oldest would potentially be in one the first classes of incoming students who will have the chance to create clubs, sports teams and extracurricular activities from the ground up.
But overall, he is not happy with how things have progressed so far.
"To be honest, I am disappointed with how things have progressed up until this point, but I trust our BOC and mayor will continue paving the way towards funding a school," said Spiceland, who believes investing in education is one of the best investments a person can make. "There were several viable avenues brought up in the last BOC meeting, and I am confident that it can be done."
Amy Foster has four children in Lakeland Elementary School, two sets of boy-girl twins in the second and fourth  grades. They moved to the area before the new school district formed five years ago.
---
NATALIE MARTIN: Two suburban schools receive national distinction for excellence
---
"As a parent, I hope the new high school will bridge the gap between a retirement community and a young, flourishing city," she said. "It will provide Lakeland with a space to come together for sporting events, and hometown pride. I feel like we're growing in the right direction to move towards having a complete school system."
She worries about enrollment numbers going too high at Arlington High, with new development planned there and in Lakeland. Enrollment numbers are closing in on the threshold of 2,150 students reached in an interlocal agreement with Arlington in 2016 for Lakeland high school students to attend there.
In 2015, a bond vote failed that would have funded a combined middle/high school in Lakeland. That plan was tied to the second-largest property tax increase in Lakeland's history. Lakeland Middle Prep was ultimately built for $20 million.
"Thank goodness student need was a priority by our former administration and they got the funding together and the school ready in time," said Foster, who is a teacher with SRVS, which provides support services for those with disabilities. 
Added Foster: "After (Lakeland Midland Prep) being open only two school years, Arlington Middle has nearly the same number of students, despite the loss of Lakeland students in 2017-2018 -- evidence that both cities have experienced an increase in student population above what was originally projected, and both also have additional new developments under way."
---
"To be honest, I am disappointed with how things have progressed up until this point, but I trust our BOC and mayor will continue paving the way towards funding a school. There were several viable avenues brought up in the last BOC meeting, and I am confident that it can be done."
Johnathan Spiceland, parent of Lakeland students
---
In 2017, an attempt to use industrial revenue bonds to fund construction of the high school was blocked by a lawsuit against the city and the Industrial Development Board from citizens who claimed that method of funding the school was illegal. The issue became moot when the city failed to proceed with the bonds before year's end, when the bonds would have lost their tax-free status. 
Legal wrangling over the issue continues, however, as Melton and other plaintiffs seek to ensure the city doesn't attempt to use that funding method for a school again.
"We had offered to them if they would just admit that what they did was illegal and promise not to use that bond again, we would bow and dismiss the case ourselves. But they refused to do it," Melton said.
"It's a revenue bond, and schools are not revenue," she said. "My husband and I are large supporters of education. It's not a case where we're concerned about our taxes being too high."
She sees the town as 55 percent against and 45 percent in favor of the high school right now. A referendum on the $50 million funding for the middle and high schools was voted down in 2015 by 60 percent to 40 percent.
Melton cites the most recent town audit, showing it spends 63 percent on debt service.
"We don't have much industry like Arlington does to support this," she said.
Melton is interested in seeing what funding options are discussed in the coming months, and she likes the idea brought up by Vice Mayor Josh Roman. He proposed the city own the school outright instead of building the school and leasing it to the school board.
---
SAM STOCKARD: School systems putting safety money into officers, technology
---
But supporters say it's time to push ahead.
"Growing pains will exist if Lakeland High Preparatory School opens in 2022, 2025 or 2035," Spiceland said. "Every day, month and year that we wait puts Lakeland further and further behind.
"It is unrealistic to think that a new school is going to open with every course and activity that surrounding schools may have. It is even more unrealistic to believe that time is going to compensate for that. It's not. Time only widens the gap even further."
The next funding discussion will likely take place at next month's Board of Commissioners meeting Feb. 11.
Editor's Note: Jonathan Spiceland's name was misspelled in the initial version of this story.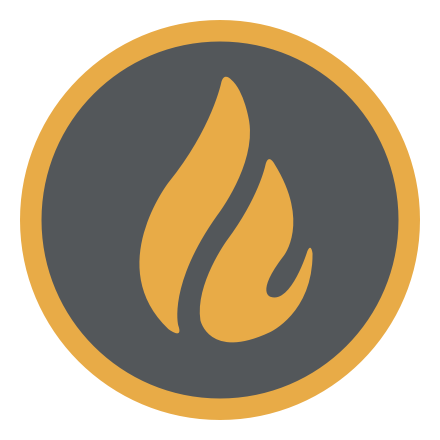 Michael Waddell
Michael Waddell is a native Memphian with more than 20 years of professional writing and editorial experience, working most recently with The Daily News and High Ground News.
---