Daily Memphian boys basketball Power 12: Bartlett maintains its hold on No. 1
Here is this week's Daily Memphian boys basketball Power 12 rankings. Results are through Tuesday's games.
1. Bartlett (23-2)
Last week: 1
The rundown: The Panthers were able to avoid the upset bug that bit some of their Power 12 brethren, running their winning streak to seven with victories over Bolton, Birmingham Carver and Kingsbury. Bartlett visits arch-rival Arlington on Friday and takes on Lausanne Saturday at Briarcrest in the Fuel the Fire Showcase.
2. Briarcrest (21-2)
Last week: 3
The rundown: It was a good defensive week for the Saints, who held St. Benedict to 28 points on Jan. 25 and Heritage Academy (Miss.) to 37 the next day. Briarcrest hosts CBHS in a barn-burner Friday before hosting University Heights (Ky.) on Saturday in the Fuel the Fire Showcase.
3. Olive Branch (18-7)
Last week: 5
The rundown: Olive Branch's 99-81 victory over Center Hill on Jan. 25 was very impressive, and the Quistors followed it up by beating a good Fayette-Ware team on Monday. They'll travel to Lake Cormorant on Friday before hosting fifth-ranked Center Hill in the rematch Feb. 5.
4. East (16-7)
Last week: 2
The rundown: Malcolm Dandridge (25 points on 11 of 11 shooting from the floor) and James Wiseman (20 points, 17 boards) were terrific, but the Mustangs fell to White Station 74-72 in overtime Tuesday to end a three-year winning streak against TSSAA competition. Next up is a back-to-back with Central; the teams play at East on Thursday and at Central on Friday.
5. Center Hill (23-2)
Last week: 4
Last week: Props to IUPUI signee Calvin Temple, who became just the second 1,000-point scorer in school history last week. Temple and company travel to Lewisburg Friday before visiting No. 3 Olive Branch on Feb. 5 with the hopes of avenging one of their two defeats.
6. Wooddale (22-3)
Last week: 6
The rundown: Former Whitehaven guard Alvin Miles has transferred to Wooddale and scored 14 points on 5 of 8 shooting (4 of 7 on 3-pointers) in Tuesday's 88-55 victory over Sheffield. Wooddale plays its final regular-season game Feb. 5 at Mitchell.
7. Raleigh-Egypt (20-5)
Last week: 10
The rundown: Not many coaches in town are doing a better job than Maurice Miller; the Pharaohs' 20 victories this season are the most for the program since 2008-2009, when they went 34-3 and lost to White Station in the AAA state title game. Raleigh-Egypt can add to its total at home versus Craigmont Friday and on the road against Sheffield on Feb. 5.
8. Whitehaven (17-6)
Last week: 7
The rundown: The Tigers haven't played since falling to East on Jan. 24 but will be busy this weekend. They host red-hot White Station in an important District 16-AAA game on Friday then visit Graves County (Ky.) 
9. Southwind (19-6)
Last week: 8
The rundown: Southwind's 10-game winning streak – and their undefeated District 15-AAA record – both came to a skidding halt Tuesday in a 77-75 loss to Houston in double-overtime. Next up are road games against league foes Ridgeway (Friday) and Collierville (Tuesday) to end the regular season.
10. Harding (18-4)
Last week: 11
The rundown: Tuesday's 85-84 overtime victory at Southaven ran the Lions' winning streak to six following a loss to Northpoint on Jan. 8. Harding gets another crack at the Trojans at home Friday and visits Margolin Hebrew Academy on Feb. 5.
11. FACS (16-3)
Last week: not ranked
The rundown: The dynamic duo of Koby Jeffries (17.7 points per game) and Jelani Willis have been the standouts for coach Dee Wilkes, whose team has won 12 of its last 13, including an impressive 69-46 victory over University School of Jackson on Tuesday. The Crusaders visit Tipton-Rosemark (one of their three losses) on Friday and travel to ECS on Feb. 5.
12. Westwood (19-2)
Last week: 9
The rundown: Westwood's area-best 17-game winning streak came to an end against Kingsbury last week, but the Longhorns have quickly gotten back on track with victories over Fairley and Oakhaven. Next up is a home-and-home with Power Center Academy; Westwood hosts on Thursday and travels Friday. The Longhorns then host Hillcrest on Feb. 4.
---
Dropped out: No. 12 CBHS
Others to watch: Booker T. Washington; Cordova; Houston; Lausanne; Manassas; Melrose; Mitchell; Northpoint; Ridgeway; Tipton-Rosemark; White Station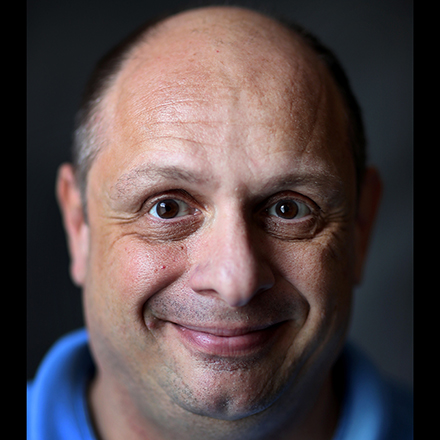 John Varlas
John Varlas is a lifelong Memphian who has covered high school sports in various capacities for over 20 years.
---