Bartlett business is finding a market for vinyl records
In the early 2000s, one of Brandon Seavers' and Mark Yoshida's clients asked if they would ever consider manufacturing vinyl records. They laughed it off, thinking the person was crazy.
Today, the pair is making upgrades to their vinyl record manufacturing facility in Bartlett with the intention of ramping up production at the company, Memphis Record Pressing, to nearly half a million records per month later this year.
Seavers and Mark Yoshida are making vinyl records the same way, and with some of the same vintage machinery, as in the format's heyday in the 1960s and 1970s. They started a CD and DVD manufacturing company, Audiographics Masterworks, in 1997.
"With the experience we had in the music industry, it made sense for us to join forces," said Yoshida, who ran his own music studio and label (Rocking Chair) from '89 to '97. Severs toured with and managed the Six Million Dollar Band, and he worked in graphic design.
"By the mid-2000s, before vinyl even started having the resurgence, CDs were being taken over by digital downloads and then streaming, so as a manufacturer of a physical product, we were thinking, 'How are we going to survive?'"
They broke ground on their current facility in Bartlett in 2008, just before the Recession hit. Then, in 2013, they got a call from one of their main customers on the CD side – Fat Possum Records in Oxford, Mississippi – asking if they would be interested in joining them to build a vinyl manufacturing plant.
Even though they had no experience in that specific area, they took the dive in 2014, fortuitously found some equipment, and were able to begin pressing records by the end of that year.
"We came in at a pretty interesting time because vinyl was blowing up but it hadn't hit the headlines yet," Seavers said. "The resurgence has really only been in the media for a couple of years now, but for the past 10 years vinyl sales have been growing at a double-digit clip essentially every year – in 2014 and 2015 the growth rate was near 30 percent annually."
By then, the average turnaround time for an artist to get an album made had grown to as long as six months to a year.
"The strain on the industry was pretty crazy," Seavers said. "The supply and demand was so completely out of whack that there was just not enough capacity globally to meet the demand."  
They found a vinyl pressing business that had closed down in Brooklyn, and they bought the complete lot of his equipment and brought it back to Bartlett.
"We didn't know anything about how to set these 50-year-old machines up that were all in pretty poor shape. We didn't know how to run them, didn't know what kind of infrastructure we needed to build these things," Seavers said.
So they twisted Donnie Eastland's arm to come work for them. He had worked in Nashville during the 1970s for Southern Machine & Tool, which built and installed presses around the world. Eastland came in and helped Memphis Record Pressing design its infrastructure and rebuild all of the presses, and he taught them how to press records.
"He was our golden ticket," said Seavers, who points out that the vinyl industry today is different than when they entered the business in 2014.
"Nobody was making new equipment then, so if you wanted to press vinyl and open a plant, you had to go find something that was mothballed or see if someone had something they would let go. So us finding those machines (and Donnie) were gems."
Throughout the U.S., most of the original equipment that had been used in vinyl's original heyday had been scrapped after the industry went under in the early 1980s. The company also had to convert its facility into much more of an industrial site since making a vinyl record requires steam and hot water from a high-pressure boiler system to melt the PVC, a lot of piping, and cold water to cool the newly formed LPs.
Early on, MRP had the opportunity to manufacture for some major record labels, and then in 2016 they were approached by Czech-based GZ Media, the largest manufacturer of vinyl records in the world. GZ was looking for a U.S. footprint.
"With the power of GZ behind us, our goal was to grow this thing as big as we could as fast as we can reasonably while the industry is hot," Seavers said. "They have their own presses that they make, so their engineering experience has really helped us and pushed us to be a leader in the industry."
The company started out with six usable presses and now operates nine. The plan is to add five more presses in the second quarter of this year.
"What makes us feel more confident about spending the money on this expansion is the major labels are putting so much into making sure vinyl is going to be a strong format for them because it's the one medium they have complete control of," said Yoshida, who pointed out that piracy is non-existent in the format right now.
"We'll be able to start pressing picture discs (and specialty color discs) locally. Right now, there is only one other manufacturing plant in the U.S. that is making picture discs, so that will be a big step for us."
Seavers and Yoshida still operate their original CD and DVD company, just on a smaller scale than before.
"The CD is probably going to hang around for a long time, but obviously it's been in decline for a number of years," Seavers said.
Making the move into vinyl production helped he and Yoshida step into a new level globally as a manufacturer.
"When we were doing CDs, our focus was on independent artists and small record labels. With vinyl, we have to focus on the majors because that's where most of the markets is,"  Yoshida said. "We haven't forgotten about the independents, who are also making more records. We still work with them (Archer Records, Mad Jack Records and Goner Records locally)."
MRP has grown into the third- or fourth-largest producer of vinyl record producers in the U.S. (more than 300,000 per month), and after the expansion this year they could move up to No. 2. The company will also grow its workforce from 100 to 120 employees.
"For us, space-wise it's always been difficult. We've packed so much into a tight physical space," Yoshida said. "This past year, we took over the 36,000-square-foot space next to us, and we're already looking at running out of space because of the expansion."
Luckily, the company owns four adjacent vacant acres along Fletcher Creek where future facilities could be built.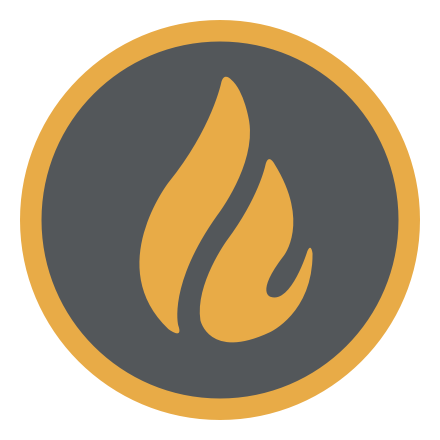 Michael Waddell
Michael Waddell is a native Memphian with more than 20 years of professional writing and editorial experience, working most recently with The Daily News and High Ground News.
---