Germantown football standouts show you don't have to be giants to sign with one
When the University of Mount Union presented itself as a potential place where he could continue his football career, Germantown's B.J. Gardner acknowledges he knew nothing about the place.
But Google is your friend. And when Gardner began researching the school, he soon found out what makes it a well-recognized brand within the football community.
"The rings," he said, his eyes shining at the thought.
"I saw all those rings. That's what caught my attention."
Located in Alliance, Ohio, Mount Union does indeed have plenty of rings; the school has won 13 national championships in NCAA Division III. Moreover, the Purple Raiders have finished runner-up eight other times and have won 28 conference titles.
The team plays in a 5,600-seat stadium, despite the university having a total enrollment of just under 2,100, not much more than Germantown High.
OK, so it's not exactly Alabama. But for Gardner and his Red Devils teammate Duke Hill, it's the opportunity of a lifetime. The Alabama of small-college football.
Wednesday is national signing day, when high school players around the country fulfill their dreams of playing at the next level. Not everyone, of course, will sign with one of the big dogs.
And with the recent implementation of an early-signing day in December – and with many of the top standouts both locally and nationally making their choices known then – today doesn't have as much luster as it might have.
But don't tell that to players like Gardner and Hill. Or St. Benedict quarterback Jesse Komoroski, who has also announced his plans to sign with Mount Union. Not everyone can have the right "look" that draws the attention of Power Five schools.
But eventually, the right fit will find you.
"The standard is set with their program," said Germantown coach Chris Smith. "And our guys are used to winning. I think they'll come in and adapt right off the get-go. Regardless of the division, people don't hand out titles; you have to go out and earn them.
"And our guys are used to earning what they get."
Both Gardner and Hill had terrific seasons for Germantown, which won its first 12 games before losing to Whitehaven in the Class 6A quarterfinals. Gardner averaged 84.3 yards per game on the ground and scored 18 touchdowns.
Hill, meanwhile, was a first-team all-district selection on the defensive line and was the one player everyone on Germantown's schedule had to account for. He's also the one opposing offensive coordinators are glad to see graduating.
But Gardner is listed at 5-9 and 160. Hill is even more miscast, packing 244 pounds on a 5-8 frame. Other schools may have shied away, but they fit Mount Union's profile just fine.
"They never mentioned my height one time," said Hill, who liked Mount Union so much that he committed after taking his visit in zero-degree weather last month.
"It was more, 'we like the way you play, we like your high motor.' They actually watched my film and paid attention and broke me down (as a player). They looked past my height."
Same with Gardner.
"They told me that I reminded them of a player they had that had the same height and everything and he ended up trying out for the Detroit Lions," he said. "If you can play, you can play. As long as you can produce on the field and also have a great attitude, the sky's the limit."
Smith has no doubt that his stars will succeed. And the fact they're going together helps. Gardner made his decision first and once Mount Union offered Hill, the wheels were set in motion for the two to team up 11 hours from home.
"You're going to have off days; you're going to have down days," Smith said. "But it's always good to have your buddy to help push you a little farther, to help you dig your cleats in when you ain't got it. They're both going to benefit tremendously from that."
Just like Mount Union will benefit from taking a chance on them.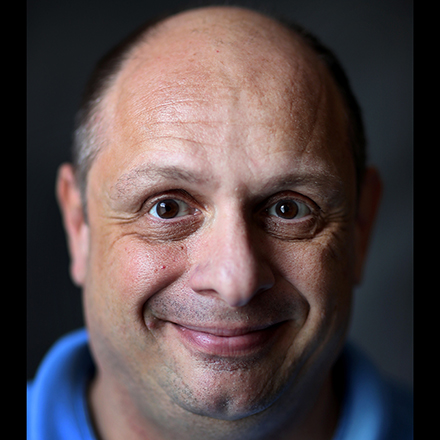 John Varlas
John Varlas is a lifelong Memphian who has covered high school sports in various capacities for over 20 years.
---