TraVure resumes hotel construction after six-month delay
Construction has resumed on the hotel phase at TraVure, a mixed-use development in Germantown's western gateway, after a halt that lasted more than six months.
Work began last summer on the dual-branded hotel, Hilton Garden and Home2 Suites, but Ohio-based contractor Omni Construction filed for bankruptcy. Trucks and crews left the hotel half-built. It is situated on the south side of the property behind the current office building off Poplar Avenue.
"We should be back full force in the next week or two," said Sunny Desai, president and CEO of Desai Hotel Group of Jackson, Mississippi.
Desai Hotel Group is using local contractor Montgomery Martin Contractors. Desai said he had wanted to work with local contractors for some time but hadn't had an opportunity.
"They were on our bid list when we first started looking," Desai said, adding that Montgomery Martin was too busy at the time for the project. "When this opportunity came up, they had the bandwidth."
Montgomery Martin, founder and CEO of Montgomery Martin Contractors, said the TraVure project was unique in that he was taking over a project that was stopped, so he had to manage the risks. He said, however, he was happy to be working with Desai. 
"Working with Desai and Sunny has been great considering how hard this has been and a contractor dissolving a relationship," Martin said. "That's hard, but it's been a good experience collaborating. ... He had a need and we could solve it in a compatible and rewarding way for both of us."
Desai had hoped construction would resume mid-September, but Tennessee's lien laws did not allow him to move as quickly as he hoped. Desai was forced to get a lien release from those who had worked under Omni before he could get a new loan.
They hope the 220 rooms will be ready for summer 2020. Desai said the plans have not changed, and there will be 190 rooms for Hilton Garden Inn and 30 for Home2 Suites. Martin said he has several stories to add, and it will be about as tall as the office building that fronts Poplar Avenue.
"People will be able to see meaningful progress in the next few weeks," Martin said.
The last phase has been delayed by the hotel, according to Ray Gill, president of Gill Properties, the group responsible for the entire project. He is not sure when last-phase construction will begin.
The last building will be two stories and sit on the northwest side of the property. It will have retail on the bottom with offices above. Gill already has a few tenants for retail, but did not name anyone.
"That building – due to its proximity and how close it is to the offices and hotel – it will be a real vibrant community," Gill said.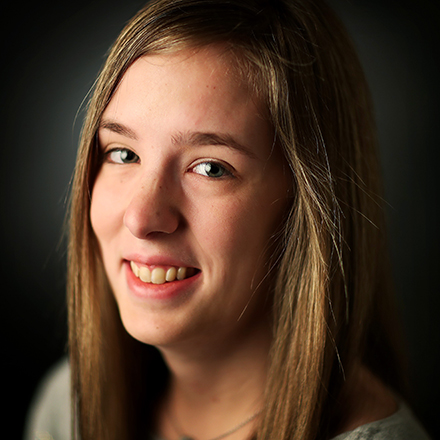 Abigail Warren
Abigail Warren is a lifelong resident of Shelby County and a May 2018 graduate of the University of Memphis. She has worked for several local publications and has covered Germantown since May 2018.
---