Arlington-based company growing into worldwide player
Doing whatever it takes to help businesses prosper is how Bob Wilson has grown his Arlington-based business, H Saga International/Port Alliance, into a worldwide player.
The company offers a wide range of supply chain services that include raw material and factory sourcing, trading and financing, transportation management, customer risk management and hub and distribution management.
Over the past four years, the company has grown its locally based revenue from $8,000 to about $50 million.
"We create an entire backbone that allows people to not have to be burdened and to focus on what they do," said Wilson, who formerly worked as director of international business and general manager of the local division of International Paper. "I loved working there, but I decided there was an entrepreneurial spirit in me that I had to take a shot at."
He became an international trade consultant and began to  develop a network of partners so he could be a solution provider and a conduit between them and the customer.
"Then I created a packaging and sourcing company (now the PCG Companies)," Wilson said. "We take down the barriers with sourcing it and making sure the quality is right. We also do design work."
Along the way, Wilson gained many customers who needed packaging in Asia, and that's when he met Lance Lin. They partnered on Port Alliance Supply Chain Solutions.
That entity encompasses Port Alliance Logistics -- which does port forwarding, customs brokerage and 3PL distribution in L.A., New York, Shanghai and Jakarta -- and the Alliance Services staffing company in Memphis, which focuses on direct placement of personnel.
On the H Saga International side, the company operates in the U.S., Taipei and Jakarta, handling international trade, PO financing, accounts receivable factoring and quality control. The Taipei office opened six months ago.
Last year, Wilson expanded by forming Sherry's Group, which includes Sherry's Shippers Association and Proximate Shippers Association.
"Those are nonprofit organizations that are built together as a buy group for people who want to buy container rates at a volume discount that they can't get elsewhere," Wilson said. "With Proximate, we solve the problem of getting space for freight forwarders."
He points out that during the time that President Trump has been raising tariffs, everyone was buying products before the tariffs hit 25 percent because it would affect their margins.
"So Proximate is exciting because it gives you the power to not get rolled over (by larger players) for that space," Wilson said.
Having offices around the world with people that speak the local languages gives H Saga/Port Alliance a competitive advantage.
"That gives a cultural advantage as well as a price advantage because we're able to deal with it in local currency and we know what the market rates are," Wilson said.
Purchase order financing and accounts receivable factoring are services offered to business owners that help them grow by relieving some of the financial burden brought on by waiting to get paid for products or services rendered.
"Working with them has been great for me," said Daphnie Swift, owner of Memphis-based A Cut Above lawn service. "We've grown by about $150,000 (over the past two years) just by working with H Saga. Being able to get my money immediately instead of waiting 90 or 120 days from a contract to get paid. I submit my information and they usually have my money deposited in 24 hours, so that gives me the ability to go out and get more contracts."
Her company, which primarily handles commercial customers but also does some residential, also provides lawn service for H Saga/Port Alliance. Swift runs seven crews that, in addition to lawn service, also handle landscaping, pressure washing, illegal dumping and debris removal, and small construction.
"I'm looking at bringing on three additional crews this year, which could increase revenue by another $250,000," said Swift, who is branching out into Dyer County and Mississippi.
Inventor John Antignane, creator of the Lid Grabber, also is growing his business thanks to H Saga/Port Alliance's help in getting his product manufactured.
"Their turn-key type operation really takes the headache out of going to the next step," said Antignane, who hooked up with H Saga in early 2015. The Lid Grabber is a more sanitary option for coffee houses to use when placing lids onto customer coffee cups (and for storing the lids). "In addition to getting the Lid Grabbers made for me, for any kind of special need, they come up pricing or a quote instantly."
The Lid Grabber is used locally at many coffee shops and Einstein Bagels, and the product is selling really well in the United Arab States.
Wilson credits the company's success to his team.
---
"I've been in a leadership role for the past 38 years, and I don't think I've ever had a better team, really all we're trying to do is let our customers do what they want to do well."
Bob Wilson, H Saga International/Port Alliance
---
"I've been in a leadership role for the past 38 years, and I don't think I've ever had a better team," he said. "Really all we're trying to do is let our customers do what they want to do well."
This year, he plans to move some of the company's Taiwan headquarter functions to the Memphis market, and he expects the shippers associations to quadruple in size by next year.
PCG Packaging owns several hundred developable acres in Arlington and Fayette County. One of its next projects could be a $5 million retail/residential building in Arlington Town Square.
H Saga/Port Alliance hosts monthly networking gatherings, and its next will be Feb. 21.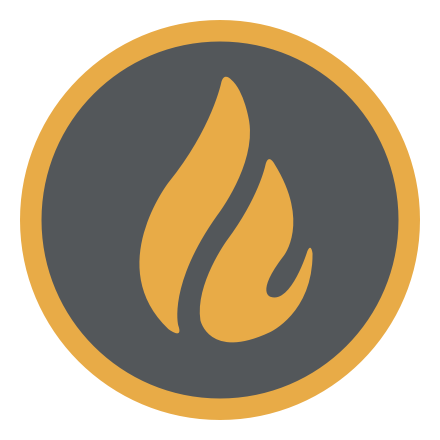 Michael Waddell
Michael Waddell is a native Memphian with more than 20 years of professional writing and editorial experience, working most recently with The Daily News and High Ground News.
---