Arlington inventor grows LidGrabber locally, internationally
Arlington inventor John Antignane, creator of the LidGrabber, walked into a McDonald's 10 years ago and saw they were using a device to put lids on the coffee cups. He inquired and discovered it was proprietary to McDonald's, which no longer uses the device.
"I said 'You gotta be kidding me' and thought about how many other coffee shops there are in the world," he said. "So, thinking outside the box, I started playing with a design here and there."
Antignane set out to make a sanitary device that could fit universally with the 64 different kinds of coffee lids in the marketplace.
"We're all been programmed to accept a lid that has germs on it," said Antignane, 71, who hails from New Jersey and has lived in the Mid-South area for the past 28 years. "Everybody thinks the coffee will kill the germs, so they think it's no big deal. It just turns me off when I see a person handle a lid, and he or she might've just left the bathroom without washing their hands or maybe just coughed in their hand."
In the process of research and design, he came across every type of coffee lid imaginable.
"I found a woman who has the largest collection of lids worldwide (Louise Harpman, co-author of "Coffee Lids: Peel, Pinch, Pucker, Puncture"). She collects them," Antignane said. "I sent her a sample of my LidGrabber to evaluate and let me know what she thinks, and she sent me a full-page letter back saying how great it was."
A pack of four LidGrabbers sells for $27. The plastic recyclable product sits on top of a stack of unused lids waiting to be used, or it can be hung by a cord from the sides of a counter or even from an employee's waistband.
Locally, companies or organizations using the LidGrabber include Methodist Healthcare, Hyatt Place in Collierville, Einstein Bagels, Cappuccino Coffee Shop in Germantown, Square Beans Coffee in Collierville, Crave Coffee Bar and Bistro in Arlington.
"I personally like it because of the sanitary purposes, and also it secures our lids on so we never have to worry about when we hand the coffee to our guests if it's going to spill because the lid is partially on," said Lana Hickey, owner of Crave Coffee Bar and Bistro in Arlington.
Her shop has used the LidGrabber since the business opened in December 2016.
Square Beans is a new customer and just began using the product a month ago.
"I like it a lot because sometimes the drinks will overflow when you put the lids on by hand. If you use the LidGrabber, it's easier to top it without making it pour over because it holds the ring of the lid," said Maya Angelou Johnson, the shop's barista/on-duty manager. 
She explained pushing the lids on by hand can also sometimes result in hot coffee hitting their hands.
Antignane has lobbied the local Board of Health to make proper handling of coffee lids a part of the health inspection checklist.
"You have forks, spoons, knives, straws and toothpicks protected with wraps around all of them, but nothing around coffee lids," he said. "It's the biggest germ avenue there is, I think."
As far back as 2014, an earlier version of the LidGrabber was endorsed locally by Einstein Bagels. In January 2015, an appearance on a local TV news segment showing off his invention led to Antignane getting connected with Arlington-based H Saga/Port Alliance, which helped him get his product manufactured and off the ground.
Some of Antignane's other inventions are tied to his time working various jobs before he retired, including time spent with an armored truck company.
"Every year they would give away gifts, so I came up with the idea of having a bank on wheels and we'd have coin tubes within that bank. It would be a learning tool for kids in an armored truck toy, with tubes for pennies, nickels, dimes and quarters on top and markings to show how much is in each one," he said.
He also picks up trash around Arlington, and created a device to help pick it up.
"I'm always trying to improve things to see if there's something better out there," said Antignane, whose goal going forward is to land Starbucks and/or Dunkin Donuts as customers.
The brand's biggest account currently is in Saudi Arabia, where 53 coffee shops are using the LidGrabber.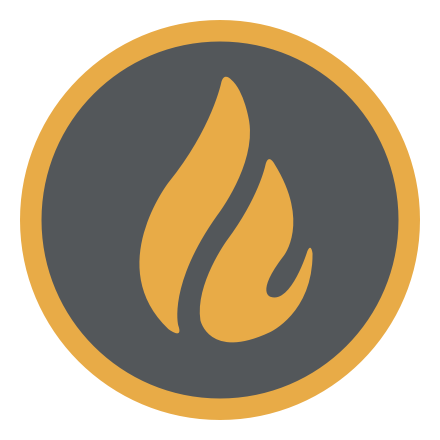 Michael Waddell
Michael Waddell is a native Memphian with more than 20 years of professional writing and editorial experience, working most recently with The Daily News and High Ground News.
---