Arlington's Crave owners plan multiple expansions
For Lana and Ben Hickey, Arlington residents and owners of Crave Coffee Bar & Bistro and Crave Sweets, opening their own restaurant was always part of the plan after they met while attending Le Cordon Bleu College of Culinary Arts in Atlanta.
Now, the focus is on expanding their concept to the Cordova/Wolfchase area later this year and later to Collierville and Covington.
"We're trying to get as many balls rolling as we can," Ben Hickey said. "We're looking forward to the expansion and starting to think ahead about how we can grow out from our immediate area."
Originally from Nashville and Mississippi, they moved to the Memphis area after earning their degrees in culinary arts and restaurant management. They came in part because it is halfway between where the two families live. They decided to move to Arlington for its school district, and they opened Crave Coffee Bar & Bistro in late 2016, followed by Crave Sweets bakery last May.
Crave Coffee Bar & Bistro features coffee by local roaster J. Brooks, including fresh brewed, lattes, frozen coffee and a cold-brew infusion with nitrogen ("The Nitro"). The menu includes soups, sandwiches and wraps, along with entrees like smoked salmon.
Expansion came when Lana and her baking partner, Hannah Halford, found themselves with little space to handle the growing number of cake and dessert orders that were coming in.
"My baking partner and I at Crave Bistro were making custom cakes on a card table in the middle of the actual kitchen of the bistro," Lana Hickey said. "It got to be pretty ridiculous, so one day we looked at each other and decided we have to expand if people are going to continue to come to us for cakes."
The computer shop next door to the bistro moved out, and they seized the opportunity to open a bakery with a full kitchen.
Crave Sweets features two pastry cases in the front with truffles, macaroons, a variety of cookies and cupcakes. One of the shop's best-sellers is Gooey Cookie, which comes in different flavors.
"Basically, if it's a dessert, we do it," Lana said. "We're working on expanding our name outside of the region, with this being our home base for all of our baked goods."
On a recent weekend they delivered a cake to a destination three hours away in Mississippi.
A slow weekend for the bakery is 16 to 18 custom cakes, with an average week seeing 25 custom cake orders.
"Birthday cakes are the majority, and we've picked up a good bit on our wedding cakes each month," Lana said.
Crave handles catering out of the restaurant/bistro and does dessert catering from the bake shop.
The new Crave in Cordova should be open in the next six to eight months inside The Painted Tree, which had its grand opening in early February.
"I live in Arlington, and I was shopping by Kroger knowing that we have this space for a future café bistro owner," Painted Tree general manager Audrey Allen said. "I love Crave and their food, so we met with them and a few days later it had all come together." 
The 39,000-square-foot Painted Tree features a marketplace of different creators with their own spaces selling products like home décor, painted furniture, art, crafts and unique gifts. The store is the fifth location regionally for the concept.
Crave will be the only restaurant inside the store.
"We decided that it's not going to be a bake shop, but we're going to put a mini Crave Sweets there as well," Lana said. "We think it's a great location."
She expects to be able to seat up to 60 people at the new shop, and the shop will hire four people to start out.
"Right now, we have a shell basically sitting there. We have to play a little Tetris on paper to see where the equipment and everything else fits best," Ben said.
Further expansion plans soon for Crave are likely to include Covington and then Collierville.
"We're trying to get out near where the new high school's been built," said Lana, whose goal is to be open next year.
They definitely don't want to grow so large as to be corporate and hope to maintain a small town, mom-and-pop feel.
"We have a really specific set of criteria that we're looking for, including the demographic nearby, the population, schools – we try to look at the whole picture," Ben said. "We have quite a few people who come here from Bartlett who are begging us to open a location in Bartlett, and we would love to but we haven't found a place that would be a good fit for us yet."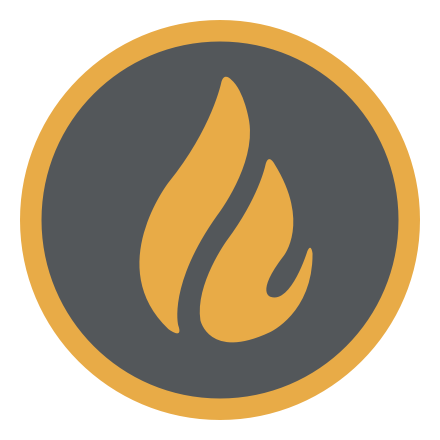 Michael Waddell
Michael Waddell is a native Memphian with more than 20 years of professional writing and editorial experience, working most recently with The Daily News and High Ground News.
---