Bean and Barley brings craft beer and coffee variety to Arlington
With a motto of "Coffee 'til Beer," brothers Dave and Steven Ross opened The Bean and Barley craft coffee and beer store in Arlington last month and are in the process of growing an already impressive selection.
So far, that selection includes more than 180 bottled beers, along with nearly 50 varieties of coffee, teas and cappuccino powders.
"We just decided that we've already been in the coffee business all this length of time, why not do craft coffee and add craft beer? Because there aren't many places out here to get craft beer. Arlington has a limited supply," Dave said.
Dave and Steven both left their corporate jobs and joined forces in 2012 to form Memphis Coffee Guys distribution company, which they still operate today, for local offices and restaurants across Shelby County.
Dave began working with Lambert's Coffee in 1988, while Steven's background was in the copier industry working with Ricoh. Their coffee distribution company grew out of a much smaller, similar company run by his mother and father after they retired.
The new retail location was the first Ford dealership (Bond Motor Company) in Shelby County, built in the early 1920s. For the past decade, it had been used as an antique frame shop. The brothers took it back to the original brick by removing all the drywall.
"We took it back as far as we could on the walls, stripped it down to make it look like a 1920-something building," Steven said. "We did all of the build-out work ourselves. We both have kids that are in their early 20s, so just we had them in here doing a lot of the work, and we did the rest ourselves. It allowed us to get creative throughout the process."
Some of the old building was repurposed, such as an old countertop from the parts department in the back of the building that was restored with new woodwork and installed as the main countertop in the front of the store.
Overall, the renovation took about four months to complete.
"Any time a building can be repurposed and reused, that's marvelous," Arlington Town Administrator Cathy Durant said. "I hope the business succeeds for them."
The store's massive beer selection includes most locally produced brands like Memphis Made, Ghost River, Wiseacre, Crosstown and High Cotton, as well as regional selections such as Atlanta-based Monday Night Brewing Company's Dr. Robot Blackberry Lemon Sour and Slap Fight India Pale Ale. Also, there are new selections from Asheville, North Carolina-based Wicked Weed.
National brands like New Belgium, Founders, Bells, Sierra Nevada and Ballast Point round out the selection, along with more eclectic selections including bourbon- and brandy-aged beers from Louisville-based Goodwood.
"We're trying to be a specialty beer shop," said Dave, who pointed out a new limited edition offering from Founders called Blushing Monk. "This is something you will find only once a year. They only make so many cases and that's it. So we've had a lot of people in here looking for those kind of beers."
The store can only carry beers that are distributed locally.
On the coffee side of the business, offerings include local brands like J. Brooks Coffee Roasters, as well as pods and K-cups not typically found in other area stores, such as Marley Coffee, Wolfgang Puck's and Martinson's.
"The great thing about pods is there's no plastic, so it's literally just coffee inside a filter. In my opinion, you get better extraction, so you get a little more flavor than you get out of a Keurig," Dave said. "I kind of push people towards French presses. I think it's a great way to make coffee. It's been around forever. You don't have any paper involved, so you get all the sediment in the bottom of the cup. You get everything that coffee offers."
The Bean and Barley also carries coffee from regional roasters like Murfreesboro-based Just Love; Larry's Coffee from Raleigh-Durham, North Carolina; Oakland, California-based Highwire Coffee Roasters; and Georgia-based specialty roaster Thrasher Coffee, which markets a #45 Blend, a MAGA blend and an American Thunder with four times the normal amount of caffeine.
Major players like Starbuck's and Lavazza (the top-selling coffee in Italy) are also represented in the shop.
"What's really selling lately is beans by the pound," Dave said. "We bring in coffee every week. You can try new things from different countries, and we can grind it for you right here."
Specialty hot teas are available loose for use with an infuser, and the store carries different types of coffee equipment like French presses, pour overs and espresso machines.
"We're going to continue to add some stuff," Steven said. "We just got set up with Bodem to bring in more pour overs and mocca pots, different items like that. We're looking to add things because all of the shopping is nearby in Arlington, so we want to just keep bringing some of that traffic over here."
Next, they hope to sell growlers and possibly do beer tastings in the future. The town's attorney is reviewing ordinances that prohibit on-site beer sales for retail stores and potential taprooms.
"The state has just revised laws having to do with beer and wine in grocery stores and convenience stores," Durant said. "So we have to rewrite the ordinances in a way that achieves what the Board of Mayor and Alderman are trying to achieve by not having people drinking and driving and what the new modernization of craft beers, taprooms, beer tastings and beer gardens are evolving to be."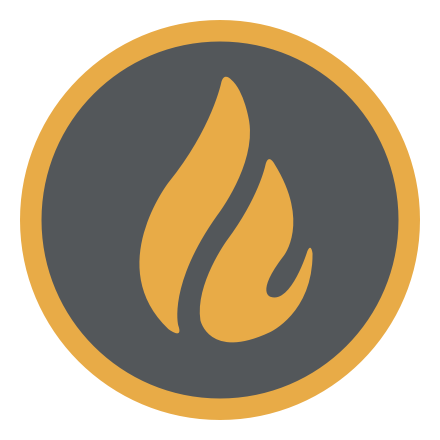 Michael Waddell
Michael Waddell is a native Memphian with more than 20 years of professional writing and editorial experience, working most recently with The Daily News and High Ground News.
---