Houston High teacher's travels, approach gain recognition with regional award
Michael Robinson has traveled to a lot of places in his life – journeys that have brought a fresh perspective and a unique vision to his social studies classes at Houston High in Germantown.
"I love to travel; I've been to 45 countries in my life," said Robinson, who spends his summertime months traveling the world with his wife, Kelly Flowers Robinson, an AP Spanish teacher at Arlington High. "A lot of times I'll pick places that are a little unusual (like the volcanic landscape of Iceland), so I can use it for class. I think it makes things more interesting and real for the students." 
For Robinson, bringing his extensive travel experiences into the Houston High classroom is a key piece of his success in reaching students. The sojourns are a key component to his talents – talents that earned him the designation as the 2018-19 West Tennessee Teacher of the Year at awards held Sept. 20 in Nashville. 
"It's nice to be honored and to represent Houston and Germantown," said Robinson, a geography and history teacher for the past 25 years. "There are a lot of great teachers at our school, so I'm pleased to be able to be representative of them."   
Lori Farley, media specialist at North City Elementary School in the Athens City Schools, was recognized as the banquet's Grand Division winner for East Tennessee, while Melissa Miller, first-grade teacher at Franklin Elementary School in Franklin, was selected Tennessee's Teacher of the Year.  
"Teachers are the single most important factor in improving students' achievement, and Tennessee students deserve great teachers leading each and every classroom," state Education Commissioner Candice McQueen said in a press release. "The educators honored at the Teacher of the Year banquet are leading their students to impressive gains and growth across the state, and it is my privilege to recognize them for their work."   
Robinson was previously honored in 2010 as Secondary Teacher of the Year by the National Council for Social Studies, and he won best geography lesson plan in the U.S. twice from the National Council for Geographic Education.   
"Visiting Michael Robinson's classroom is always a pleasure," said Jason Manuel, superintendent of the Germantown Municipal School District. "He brings the outside world into the classroom and works hard to broaden the horizons of our students. Mr. Robinson has also devoted himself to working with our new teachers as a (Blue Chip) mentor. We are very proud that he has been recognized by the state."  
Robinson's earliest role model for becoming a teacher was his mother, Billie Robinson, an instructor of third- and fourth-graders for 30 years in the small southern Middle Tennessee town of Loretto. 
"Everywhere we went my mom would always have someone run up to her and hug her and say how they missed her and that she was their favorite teacher," Robinson said. "I think we all thought our mom was this pseudo-celebrity since everyone knew her and she knew everybody."   
Robinson strives to make his classes student-centered instead of teacher-centered.  
"Every day the kids come in, I want them to be thinking and engaged in the lesson, not just writing down notes off of the overhead or Power Point," he said.  
The Teacher of the Year awards recognize teachers who are making an impact on their schools. Robinson believes several of his classes – Facing History and AP Human Geography – help students understand everyday issues, such as social justices and injustices around the world.  
Besides his classroom work at Houston – the only high school in the Germantown Municipal School District – Robinson has formed a chapter for the NCSS's Rho Kappa National Social Studies Honors Society.  
"Part of that organization is I started a lecture series (Facing History in Ourselves), so I bring in speakers to come in and talk," said Robinson. "I've tried to have five to six speakers per year for the past seven years, talking about topics that kids would not necessarily know about."  
The variety of guests has included a second-generation Holocaust survivor, an infectious disease expert from St. Jude Children's Research Hospital, a Navy captain who discussed pirating near the coast of Somalia, a Vietnamese-born U.S. Federal judge who told his story of immigration, and professors from the University of Memphis, Rhodes College and Christian Brothers University covering a range of topics like Islam, Judaism, and even Dr. J – Julius Erving – and racism in professional basketball.  
Robinson also leads student tours, along with making presentations and attending  conferences in countries such as South Korea, Singapore, China, Germany, Poland, and the Czech Republic, among others.   
Houston High Principal John Taylor believes the school's AP Human Geography program has grown because of Robinson.  
"He's one of those teachers where you go into his class as an administrator to observe, and you're intrigued, you want to stay in the classroom," said Taylor, who attended the awards ceremony in Nashville with Robinson. "So you know he's able to capture the students' interest. He's able to connect with them and make them want to learn. They get a great start in our AP program and go from there."  
Robinson has taught at Houston since 2003. He previously worked at Cordova High and Millington High.  
 "He seems to bring the same level of enthusiasm and excitement from year to year," said Kelly Leonard, president of the Houston Parent Teacher Student Organization and parent to one of Robinson's former students. "People want to take his class. He expects a lot from his kids, but I think they respect him for that." 
 She feels students as well as other teachers at Houston look up to Robinson. 
 "He's genuinely passionate about what he's teaching," said Leonard, who recalls her daughter, a junior at Houston, was extremely prepared for her end-of-the-year AP test.  "He wants to instill the kind of passion in all of his students."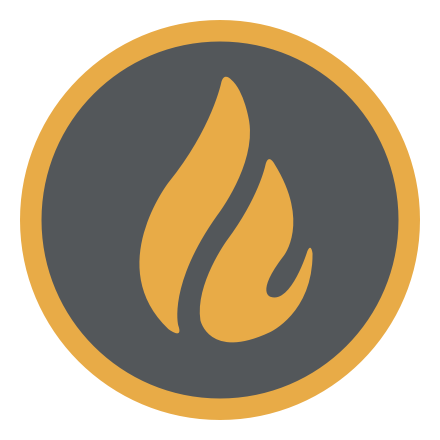 Michael Waddell
Michael Waddell is a native Memphian with more than 20 years of professional writing and editorial experience, working most recently with The Daily News and High Ground News.
---