Project Lead the Way spurs innovation and collaboration by enhancing Collierville STEM
Kimora Scott and Gevalia Turner, seventh-graders at West Collierville Middle School, were putting together a slideshow on Lyme disease. The two collaborated as other classmates worked on defining various other diseases.
The students were putting together disease dictionaries as part of their Science Technology Engineering and Mathematics curriculum through Project Lead the Way – a national program used in nearly 100 Tennessee schools.
---
SAM STOCKARD: Lee discusses education during State of the State address
---
This is Collierville School's second year to use PTLW's modules to teach students. Nearby Shelby County Schools, Germantown, Bartlett and some private schools use the curriculum, according to the program site.
Previously, Collierville offered STEM as an extracurricular club. PTLW allows middle school students to have STEM class daily, and elementary students have it once every two weeks.
The program gave Collierville a more standard way to incorporate STEM into the classrooms, said Beth Robbins, West Collierville principal.
"We are building an innovative and collaborative skill set in every kid," said Ed Ducey, Collierville's curriculum supervisor.
The students and teachers last week displayed how PTLW had enhanced the STEM program. PTLW emphasizes less lecture and more hands-on learning and discovery. It wants students to think critically about why they pursue a particular process.
While the seventh-graders were discovering their diseases, eighth-graders were on computers designing small wooden airplanes they would later build. They adjusted as necessary.
In another classroom, sixth-graders were building projects with a solar-powered fan. In each class, students were collaborating and problem-solving together, two fundamentals of PTLW's framework.
"Ask a friend," eighth-grade STEM teacher Stancy Curtis encouraged her students as they work.
Collierville is unique in that it doesn't grade its PTLW classes. Some districts' standards require grades, but in Collierville the teachers must interact with their students to see if they are grasping the material.
Each student keeps an engineering notebook, in which he or she writes what was learned from the project.
"I do a lot of observation," said Mary Beth Gunter, sixth-grade STEM teacher. "I make them document everything to show proof that it's (theirs) and it's their idea."
Seventh-grade STEM teacher Christa Lasley said she does give quizzes, even though they are not graded. It helps her see how students are grasping the information, but conversations also help.
In the classes at West Collierville, student and teachers celebrated failures in their hands-on learning.
"We call it an epic fail," Curtis said. "We discuss it and learn from it."
The teachers said those teachable moments allow students to discuss how to tweak it or realize they might need to start from the beginning.
"We call it a first attempt in learning," Lasley said.
She said her students did that many times while they were learning about robotics. Students' projects included race cars and devices similar to conveyor belts.
Gunter said she likes her students to believe in the power of "yet." Students came to her slightly frustrated Wednesday morning.
"You don't get it – and they finished my sentence (with yet)," she said.
While PTLW exists at the elementary and middle school levels in Collierville, the high school has offerings that are more diverse, Ducey said. High school students are not required to take STEM classes, according to Robbins.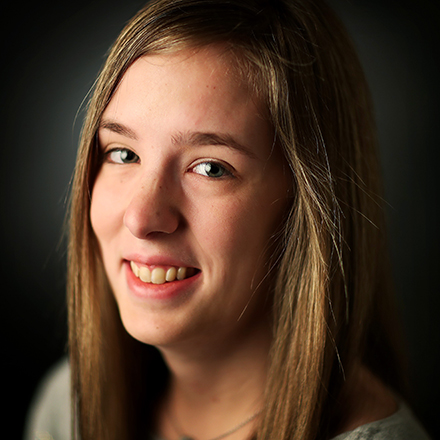 Abigail Warren
Abigail Warren is a lifelong resident of Shelby County and a May 2018 graduate of the University of Memphis. She has worked for several local publications and has covered Germantown since May 2018.
---