Barnes shares Daily Memphian story at Bartlett Chamber luncheon
The Daily Memphian is ahead of projections in reaching its subscriber goal, president and executive editor Eric Barnes told a Bartlett Area Chamber of Commerce luncheon Tuesday.
Barnes addressed the Chamber as the online publication approaches the six-month mark since launching in September.
"Our goal is to get to 20,000 to 25,000 paid subscriptions in our fourth or fifth year," Barnes said, "and we're well on our way and actually quite a bit ahead of our projections."
He added that the publication reaches thousands through its afternoon and morning email editions.
"That's a big part of what we do," Barnes said. "We reach about 23,000 people every morning and afternoon. With email, our unique visitors are up to about 300,000 people per month."
Bartlett Chamber President John Threadgill said the appearance by Barnes gave members a chance to learn about the new venture.
"I've known Eric for 20 years, almost since he arrived in Memphis, and I thought it was a great opportunity for our members to meet him and learn about this new dynamic initiative," Threadgill said.
Threadgill noted that Bartlett residents make up 20 percent of The Daily Memphian's readership.
The Daily Memphian is a nonprofit with a paywall-driven business model, Barnes said, with visitors getting the first five articles free before a $7 monthly subscription fee.
"We're actually one of hundreds of news sources that have popped up over the last decade that are structured as nonprofits," Barnes said. "Most of it has been reaction to cutbacks at the local level at local papers, and it's been brutal."
Barnes said layoffs at local newsrooms across the country, including at The Commercial Appeal locally, have been "hard to watch."
Barnes, a writer of novels and short stories, has hosted the weekly "Behind the Headlines" public affairs show on WKNO-TV for the past nine years. He earned his bachelor's degree from Connecticut College and a master's from Columbia University before working as a reporter and editor in Connecticut and New York.
The Daily Memphian's goal is to cover everything from business to politics to criminal justice - but not last night's crime blotter or horrors, he said.
Regarding the publication's decision to go online only without a printed version, he said it came down to cost.
"I don't think (the print medium) is dying, but a daily printed paper is really, really expensive," Barnes said. "The expense associated with it makes it prohibitive for a startup. We decided to put more resources into people in the newsroom. Would we ever do a printed weekly edition? Maybe, but that would be way down the road."
All of The Daily Memphian's staff is based in the Memphis area except for Nashville-based reporter Sam Stockard, who covers the state Legislature.
"Because we felt the Legislature actually has a huge impact on what goes on in the Greater Memphis area," Barnes said.
Over the past two years, Barnes and Andy Cates, board chairman of Memphis Fourth Estate Inc., the nonprofit entity that owns and operates The Daily Memphian, intensified efforts to raise money to start a new publication. Those efforts resulted in more than $7 million from local anonymous donors.
"We raised a ton of money because we wanted to have a big impact at the start," Barnes said. "But we also want to run it as a business. That's why there's a pay wall. That's why we do events and sponsorships. We're generating revenue and trying to get toward sustainability so we're not constantly fundraising."
In the past couple of months, the publication has added five people to its newsroom.
New partnerships with local organizations and universities are also happening, such as a partnership with the University of Memphis' new Institute for Public Service Reporting. The Daily Memphian partially funds that operation.
Barnes also told Chamber members he believes one of the best things to come from having an alternative news source in town is the increased competition between the area's various news outlets.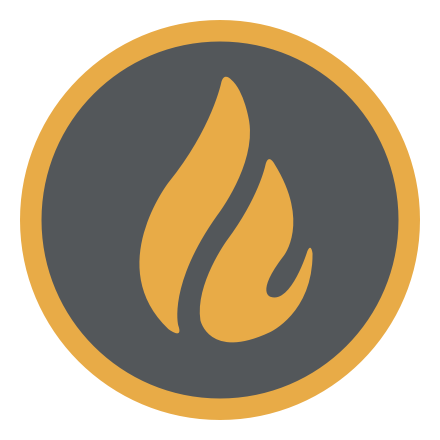 Michael Waddell
Michael Waddell is a native Memphian with more than 20 years of professional writing and editorial experience, working most recently with The Daily News and High Ground News.
---