Arlington Town Hall meeting highlights safety, economic development
A panel of town and county representatives updated a packed house of Arlington residents on issues affecting them during a Town Hall meeting Tuesday evening.
Shelby County Commissioner Amber Mills hosted the event, which included as guest speakers Shelby County Sheriff Floyd Bonner Jr., Arlington Mayor Mike Wissman, Shelby County Health Director Dr. Alisa Haushalter, Shelby County Community Services Director Dorcas Young Griffith and Shelby County Public Works outreach liaison Frankin Dakin.
Mills detailed how the county commission recently established its legislative agendas both for the state and nationally, including important local topics such as MATA, Regional One and the West Tennessee Veteran's Home to be built in Arlington.
"We found out that Cleveland is breaking ground for its West Tennessee Veteran's Home, so we're trying to get bumped up the list for that (project)," Mills said. "We took some of our items directly from the Arlington Community Schools legislative agenda to help push their agenda to get funding for the school nurses' ratio and to amend the BEP to fund additional school resource officers, social workers and counselors."
Another hot-topic agenda has been keeping a gravel pit from going into the Rosemark area in unincorporated northeast Shelby County, and the commission approved the economic impact plan for Lakeland Commons.
Mills is working on getting additional funding for Arlington schools now.
Sheriff Floyd Bonner Jr. leads the Shelby County Sheriff's Department, which operates on a $180 million budget, including three jails and more than 2,800 inmates.
"We're slated and we're hoping to give back about $1.3 million to the county commission for them to do other things with," Bonner told the crowd. "So we're trying to be financially responsible with your tax dollars."
The full-service department assists all local municipalities with units that include patrol division, canine, metro gang, narcotics and more.
"Arlington is one of the safest areas in Shelby County," said Bonner, who cautioned residents to keep their vehicles locked and take belongings inside to cut down on potential thefts. "We don't seem to have that big a problem with guns being stolen out of cars, which really surprises us because we're out in the county and a lot of people carry weapons out here."
He related a recent meeting with the Memphis Police Department in which the downtown precinct reported 53 guns stolen from cars in one week.
Questions from citizens included wanting to know about the department's use of social media.
"We're really trying to rev up our social media campaign," Bonner said. "We're looking at doing some podcasts, really trying to push information out about the sheriff's office. We've got to do a better job of letting the citizens know what we're all about."
The department is undergoing a hiring push right now, with plans to hire as many as 30 officers soon and an additional 40 next year. More will be needed with de-annexation from Memphis coming in the south Cordova, Wyndyke and Southwind areas.
The sheriff also announced 213 of the 214 Shelby County officers have now passed their psychological re-examinations, and the department has its own human resources division again for the first time in several years.
The popular citizen's training academy will continue this year, with plans for two or three sessions. Also, there is a great need for mentoring within the jail system, and Bonner hopes  former teachers will lend a hand to help inmates -- many of whom cannot read -- re-assimilate into society once their time is served.
Wissman talked about the town's need for a second fire department; its school district, which is ranked in the state's top 5; the low crime; and parks and amenities.
Arlington has a population of about 13,400.
"We're doing things differently (than other towns Arlington's size in Tennessee), and we're really not doing anything," said Wissman, who referenced the trend of other towns hiring economic development specialists to help spur growth. "We do not go out and recruit business. We have a good working relationship with our Chamber, and they go out and talk with businesses."
The Sear Shack, Smoothie King, Waffle House, Buff City Soap, Kroger and Regions Bank are among the companies and institutions planning new locations in Arlington. Dirt will likely begin to move on the town's new fire department in the next couple of months.
"You have to just basically provide the necessities and do it right. Then the businesses will come," Wissman said. "We're not going to Las Vegas (conventions) to try to recruit 10 fast food restaurants or two big box stores."
Arlington recently began working on a new future land use plan that will map out growth for the next 10 to 15 years.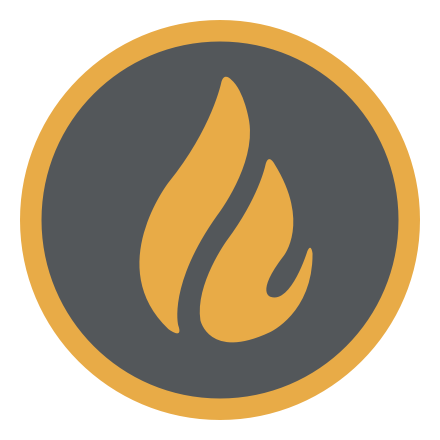 Michael Waddell
Michael Waddell is a native Memphian with more than 20 years of professional writing and editorial experience, working most recently with The Daily News and High Ground News.
---