Rooster's Chicken Shack bringing feel-good, retro vibe to Bartlett
Amy Arrington and Allen Blaylock knew they wanted to create a unique hangout spot for the Bartlett area when they opened their Rooster's Chicken Shack a year ago.
Starting with a 360-square-foot building shell on a property that had sat dormant for several years, the pair created a retro-styled restaurant inspired by soda shops of the 1950s and 1960s at 5980 Bartlett Centre Dr.
Blaylock is quick to point out that Rooster's does not sell bone-in chicken or hot wings.
"We have strips, nuggets and sandwiches, and then unique types of snacks like cheddar balls, pickle fries, chicken and Belgian waffles, and Mike's Hot Honey – things that are different, things that you don't find at other fast-food restaurants," he said.
The eclectic menu also features steak fingers with Pancho's cheese dip, fried pearl onions, sweet potato tots, mini chicken tacos, seasoned fries, brownies, ice cream sundaes, milkshakes and kid's meals.
Rooster's recently debuted a few new menu items, including a Boom Boom Chicken Slider with spicy mayo, bacon and cheese served on a sweet bun, and Caramel Apple Dippers, fried apple cobbler bites served over vanilla ice cream with caramel.
Arrington's background includes helping manage a family restaurant for 15 years in Starkville, Mississippi. Her parents also owned a bar and nightclub during her years growing up. She moved to Memphis two years ago.
Blaylock is a Memphis-area native whose restaurant experience dates to the 1990s. He started his own point-of-sale business to serve restaurants, A-Team Tech, and he met Arrington because her restaurant in Starkville was a client.
"So when I moved to Memphis, we partnered because I knew how to work the Maitre D' system that he sold, and I helped him with training at new restaurant openings," she said.
The idea to start their own restaurant venture began to percolate, and then one day they happened to drive by the location at 5980 Bartlett Centre Dr. Blaylock, who grew up in Bartlett and still lives in the area, pointed out that the property had been vacant for a while, but was a great location that just needed some curb appeal.
"So we got to talking about wanting to do something that would be small and somewhat relatively manageable as compared to bigger places that we've worked in the past," Arrington said.
"People make a lot of mistakes going in too large," Blaylock added. "We knew that we could run something very, very small really efficiently. Plus, neither of us had done any fast food, so starting out small made a lot of sense."
They took possession of the building last April and spent seven months and $50,000 renovating the property, which had previously been used as ice cream and shaved ice shops. It was built in the 1980s as a FedEx drop-off center.
"It's been a bunch of various businesses, but they've been typically summertime businesses, and we wanted something that would be more year-round," Arrington said.
With a building that measures only about 300 square feet, finding space for all of the necessary equipment and supplies was a major challenge.
The inside of the building was just a shell, so they installed a complete commercial kitchen and added a drive-through window. Next, they painted the exterior, replaced the awning, installed new lighting and outdoor speakers, built a fence around the lawn and seating area, and hung string lights.
The city of Bartlett mandated Rooster's provide safety bollards around the pedestrian area to protect customers from vehicles.
"That was a big investment that we weren't planning on in order to comply with the city," Arrington said.
Blaylock's background as a DJ, including his time working at the Have a Nice Day Café '70s and '80s disco, influenced decisions on music.
"I'm very sensitive about music in environments where people are congregating," Blaylock said. "It really sets the atmosphere and a person's mood."
The pair plan more improvements to the site later this year, including adding more umbrellas for shade and lawn games like corn hole to enhance Rooster's outdoor dining area.
"In line with the retro theme, I'm also working on something to entice the Thursday night car show people to come through," said Blaylock, who owns a 1969 Chevelle and plans to start parking it at Rooster's.
Rooster's is also in the process of rolling out its catering menu, and the restaurant partnered with Bike Squad and Door Dash at the start of the year for deliveries.
"That's exposed us to some people who wouldn't have normally tried us," Arrington said.
Future plans could include more locations.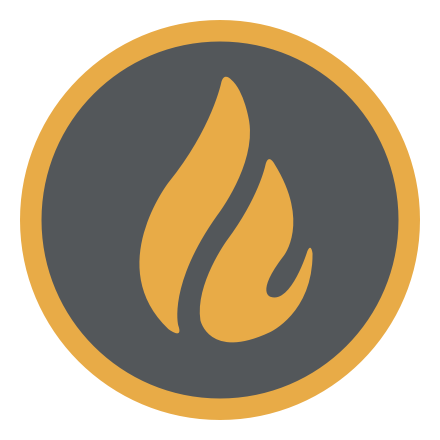 Michael Waddell
Michael Waddell is a native Memphian with more than 20 years of professional writing and editorial experience, working most recently with The Daily News and High Ground News.
---