Mustang Café teaches life skills to Germantown's Exceptional Students
Baylee Davis was the hostess Wednesday at Mustang Café, and she took her job seriously.
"Welcome to the Mustang Café," she said as she greeted guests.
Inside the Mustang Café, a classroom-turned-restaurant in Houston High School, guests were served a three-course meal of salad, soup, and dessert as part of an opportunity for the Germantown Municipal School District's exceptional, or special education, students, to gain hands-on restaurant experience. 
"Mustang Café is for kids to practice jobs and skills in the restaurant business," Sarah Huffman, director of Exceptional Student education, said. "It expands their skills to show (potential employers) the children are employable."
Each student had practiced a few jobs before they found their niche. Mason Majorino was the manager, making sure guests were enjoying their experience. Maya Fung decided she didn't like talking to people, preferring instead the quietness of the kitchen, so she became the cook and Sydney McCormick said she liked it all, but decided to be a server's assistant.
Cathy Jones, who works in the Exceptional Students department at Houston, said the experience was part of a life skills class. The kids learned how to make the menu, came up with the recipes, and then went grocery shopping. 
They then sent e-vites to their guests, and began prep work before the food was prepared, like rolling silverware. 
"We try to involve everybody, and the students are involved in every detail from setup to cleanup," Jones said. 
In addition to the Mustang Café, Chad Foreman, founder of Pyro's Fire Fresh Pizza, lets some of the students gain experience at his Collierville location.
The students fold pizza boxes and help clean the restaurant in the morning, along with some detail cleaning. They will soon have their own uniforms, shirts and hats, like other employees, Foreman said.
The partnership has been going on for four years, and the students helped Foreman at the Poplar and Ridgeway locations before the opening of Pyro's in Collierville. Students get a free soda after finishing their work.
"It's great to have them come in and help," Foreman said. "But it's really cool for our employees. They like having them there. They look forward to it. It's almost like a morale booster for our employees."
Students have also worked in the cafeteria at Baptist Memorial Hospital, taking away trays and wiping down tables to gain hands-on restaurant experience. 
Missy Clifton of Baptist said it has been a great experience for the hospital having the students help out.
"I can't think of anything that's gone wrong," Clifton said.
Students will host an event at the former Grimaldi's space at Saddle Creek April 2, and will practice what they have learned and serve coffee and cupcakes to community stakeholders. A grant from Vanderbilt University is making the event possible. 
The event has taken place for several years, but is being tailored to community restaurant owners this year since many of the students have expressed an interest in the food industry.
The grant will bring in people to facilitate the discussion and report the information to the school district, and will also provide reimbursement for some of the costs. 
GMSD hopes to further connections with community leaders and find opportunities for their students to get hands-on learning experience in other fields.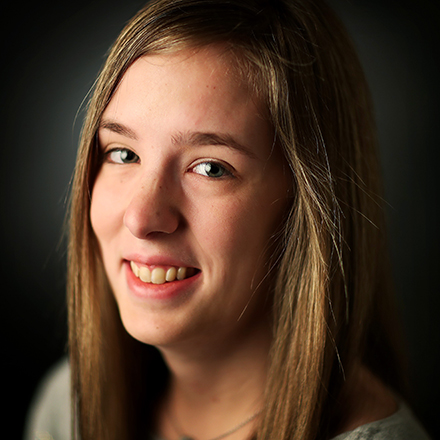 Abigail Warren
Abigail Warren is a lifelong resident of Shelby County and a May 2018 graduate of the University of Memphis. She has worked for several local publications and has covered Germantown since May 2018.
---