Growth of Arlington and Lakeland prompts new park development
Arlington and Lakeland are expanding their park systems with projects that are ramping up with the coming of spring.
In Arlington, nearly two years' of work is nearing completion on $1.5 million in enhancements to the soccer complex on Forrest Street. The complex formerly consisted of soccer fields only. The upgrade will add a concession stand, gazebo, walking trails, playground, landscaping, lighting, fencing and irrigation.
"Previously, we were trying to make our sports complex handle soccer, baseball, football and lacrosse, and they all serve hundreds of children with spring and fall seasons," Arlington Administrator Cathy Durant said. "All of those programs have grown to such a size that baseball needed their complex for just baseball."
With the soccer complex improvements, baseball will get its complex to itself, with other activities shifting to the upgraded soccer complex.
Also, a community garden near the soccer fields will reopen soon.
"The community garden has been open in the past, but they were not able to plant a fall crop while construction was underway," Durant said. "So we're anxious to get them back in there for the spring crop."
Phase I work on the adjacent 10-acre Forrest Street campus will include grading, drainage, landscaping, lighting, parking and a walking trail. The town will start the bidding process soon.
"The parking area will support the needed parking for the Forrest Street Park side, where the soccer complex is," Durant said.
Phase 2 will include an amphitheater for 700-800 with fixed seating for 186 plus an open lawn. Also included is a multi-purpose pavilion that will be used for a farmers market and other events.
Planning is also underway to replace the town's popular Playground of Dreams park at 5936 Chester Street, which was torn down last month due to unsafe conditions.
The Arlington Board of Mayor and Alderman heard two proposals April 1 from Great Southern Recreation and Miracle Recreation, but aldermen did not come to a final decision on the design. They did, however, decide the project budget would not exceed $400,000.
"We knew that (the former Playground of Dreams) was a wooden structure, and at some point in time this was going to occur," Arlington Chairman of the Parks Committee DJ Daugherty told aldermen about tearing down the Playground of Dreams. "There are a lot of people in Arlington with personal attachments to that park. I didn't want to see it come down, but I knew it had to."
The old footprint will be retained.
"Both of these options take up the entire footprint of the old structure that was there, but with a structure that will last considerably longer so that we don't have to have this discussion again," Daugherty said.
Also in Arlington, the town last fall had a soft opening of its catch-and-release fishing lake at Julian M. Williamson Memorial Park off U.S. 70 near Tenn. 385.
"Because it's in the flood plain, there's not much else you can do with the property except turn it into a nature reserve park," Durant said. "Ultimately, the goal is to one day have a walking trail from that property all the way down to the Loosahatchie River."
In nearby Lakeland, the city received a $500,000 Local Parks and Recreation matching grant from the state to help build a new athletic complex off Memphis-Arlington Road and Canada Road. The city is pairing those funds with money reserved for park improvements, taking the total estimated cost to $1.26 million.
To start the 100-acre project, a master plan was created to encompass a larger recreational facility with athletic fields, multiple baseball diamonds, a concession stand/media area, playground, trails and other amenities.
"This year, we're working on Phase 1 of the project where we will clear out some land, level it and put in an open area,"  Lakeland Parks and Recreation Director Kevin Rooney said.
He said no structures will be built yet due to insufficient funds available this year.
"But we're desperately needing to expand what we have, so this way we can at least have some additional open space to paint more fields to expand our soccer and football programming," he said.
The site is being surveyed to meet criteria from the state, and if all goes well Rooney hopes work could get underway by late summer or early fall.
"It just depends on how these reviews for the state go. If it comes back that there's maybe an Indian burial ground or some artifacts found, that could hold us up," Rooney said. "Or if half the property is wetland and we have to move it or move our project around, there could be some big things that could adjust the timeline."
The new fields, which could be open by next summer, will allow the city to have full-size football fields, and it will be able host home games for its football league.
"Right now, we're really handcuffed with the two fields we have next to City Hall," Rooney said. "We're still going to utilize those fields, but the new fields will help us expand and not be on top of each other, running the grass to dirt by the end of the year."
He said the park will be used for more than sporting activities. With IH Park and the Lakeland Senior Center across the street, he expects to see some senior activities in the new park as well.
Lakeland also received $25,000 in grant funding from the Boyd Foundation, along with a matching $25,000 grant from Shelby County, to be used for a new dog park at Zadie Kuehl Park off Yukon Drive and Sasketoon Drive near U.S. 64 and Canada Road. Arlington Pet Hospital donated about three acres to the project when the hospital built its new facility nearby.
Work also was completed recently on a $20,000 renovation of the tennis court at Woodward Slope Park. Improvements include a new playing surface, new net posts, a shaded bench, windscreens around the court and some small scoreboards.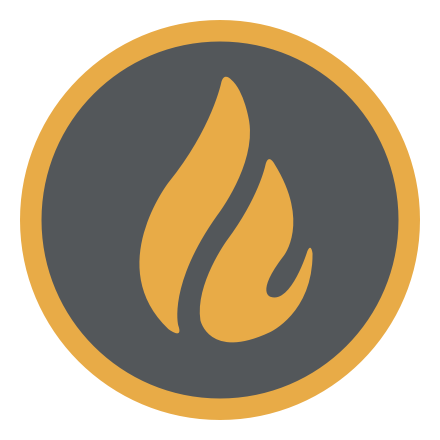 Michael Waddell
Michael Waddell is a native Memphian with more than 20 years of professional writing and editorial experience, working most recently with The Daily News and High Ground News.
---