Police report: Shooter of Mississippi Boulevard executive pastor yelled 'You broke my heart'
Latoshia Daniels yelled at Mississippi Boulevard Christian Church Executive Pastor Brodes Perry "you broke my heart" before shooting him three times, according to a Collierville police report released Monday.
Perry, who had been at Mississippi Boulevard only a short time, died early Friday morning at Regional One Hospital after the shooting Thursday evening at a Collierville apartment complex.
Perry's wife, 42-year-old Tabatha Perry, also was shot once but not seriously.
The police report offered the first details of 36-year-old Perry's death in what police initially described as an apparent "domestic dispute."
According to the report, Tabatha Perry was attempting to escort Daniels, a clinical social worker and certified anger management specialist, out of the apartment. As Perry stepped outside, she saw Daniels pull a gun out of her jacket and yell repeatedly as she was shooting that Perry, whose duties at Mississippi Boulevard included ministering to couples, had broken her heart.
Officers responded to numerous calls of gunshot sounds about 10:30 p.m. Thursday at the Meridian Park Apartments. When police arrived, the report indicated they saw Perry had been shot three times in the head and torso.
Daniels still had a gun in her hand when police arrived and  refused to put it down, according to the initial report. 
Tabatha Perry told police she thought it was strange Daniels, 39, who lived in Little Rock, drove nearly three hours and showed up unannounced with a loaded 9mm Ruger in her jacket pocket. She also had extra ammunition. 
However, Perry let her inside and they talked for 30 minutes before Brodes Perry arrived home, according to an affidavit.
The Perrys had known Daniels in Little Rock, where Perry was a minister at St. Mark Baptist Church before coming to Mississippi Boulevard.
Tabatha Perry said Daniels started yelling at her and her husband, according to the initial narrative from Collierville Police.
Tabatha Perry was attempting to escort Daniels out of the apartment as the gunfire erupted. Tabatha Perry said she started yelling and banging on the neighbor's door to call police.
Daniels walked toward the kitchen area of the apartment when Perry kneeled next to her husband. Daniels told her to "get out of the way" before shooting Tabatha Perry in the left shoulder. She tried to reload the gun before police arrived. 
Tabatha Perry said she was unaware her husband was having an affair, according to the report.
Daniels had planned to kill both and her actions were premeditated, according to an affidavit from Detective Chris Roberts.
Daniels, who will make an initial court appearance in Collierville Tuesday, is charged with first-degree murder, criminal attempt of first-degree murder, possession a firearm during the commission of a felony, assault on a police officer and resisting arrest.
Daniels later tried to escape from police after she was taken to Baptist Memorial Hospital in Collierville, where she was being treated for injuries she received when police fired a nonlethal beanbag shotgun after she refused to put the gun down. When she was discharged from the hospital, officers told her to sit up and place her hands behind her back. While police were trying to handcuff her, she jerked away, shoved an officer and ran down the emergency room hall and into the ICU part of the hospital.
Two officers were able to take her down to the ground, although she began swinging at the two but made contact with only one. The officers were able to roll her on her left wrist and performed a wrist lock to bring her hands behind her back. Officers were then able to handcuff Daniels.
Before Perry was executive pastor at Mississippi Boulevard, he was pastor of assimilation at St. Mark Baptist in Little Rock. In that role, he was responsible for assisting new members, according to his LinkedIn page.
Daniels is a clinical social worker who received her doctorate degree in social work last year from the online school, Walden University, according to social media.
According to her website, she works at The Root Behavioral Health LLC in Little Rock. The facility offers services for individual and group anger management counseling, family and individual psychotherapy and couples counseling. She is a certified anger management specialist.
At Mississippi Boulevard Sunday, Senior Pastor Rev. J. Lawrence Turner said he considered Perry a friend. He encouraged the congregation to seek help from God in the midst of "the valley" as they grieve the loss. The congregation sang, asking for "healing for my soul."
The church will hold a memorial service at 6 p.m. Wednesday in lieu of its regular Wednesday evening service. The service will be at the Midtown location, 70 N. Bellevue Blvd.
Perry was from Jacksonville, Florida, and a funeral service will be there Friday.
Perry oversaw six ministries at Mississippi Boulevard, including couples, young adults and new disciples, according to the church website.
Perry's Facebook page has been renamed "Remembering Brodes Perry" and more than 1,000 people have posted comments.
Perry's last Facebook post was on the day he was shot. He posted at 11:47 a.m. April 4 that he was attending a Toastmaster event at his church and that he won the word of the day puzzle. His prize was a  gift basket filled with Ghirardelli chocolate, of which he posted a picture.
Some 15 hours later, Perry was pronounced dead at Regional One.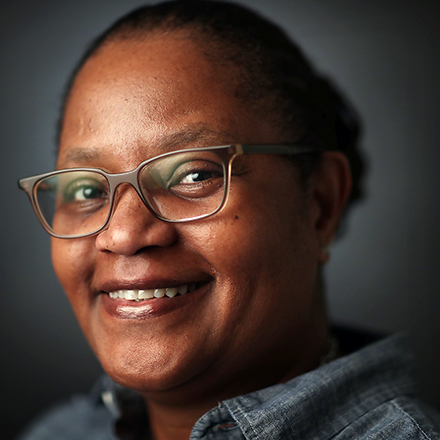 Yolanda Jones
Yolanda Jones covers criminal justice issues and general assignment news for The Daily Memphian. She previously was a reporter at The Commercial Appeal.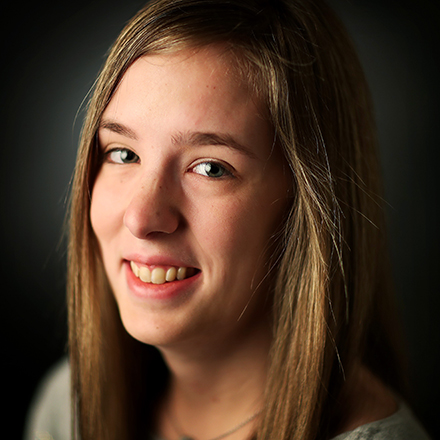 Abigail Warren
Abigail Warren is a lifelong resident of Shelby County and a May 2018 graduate of the University of Memphis. She has worked for several local publications and has covered Germantown since May 2018.
---