Mixed feelings among residents near planned Dogwood cell tower
Plans to place a cell tower at Dogwood Elementary School in Germantown are drawing mixed reviews from parents and area residents.
The tower is one of two planned to improve cell coverage in the city. The other tower is planned for Madonna Learning Center, and aldermen approved the development contract for it in February. 
Some are happy about the prospect of improved coverage in the city, where 76% of 911 calls come from cell phones. 
Seth Jewell lives on the west side of Dogwood Elementary, and said he's "elated" about soon having better coverage.
"It's not awful (coverage)," he said. "It's no coverage. Zero."
Jewell has three children – 5-year-old twins and a 1-year-old. He worries that if he walks away from the house and one of his kids were to be seriously hurt, he would not be able to call anyone.
The monopine cell pole may be visible from his back yard, but Jewell said any potential health concerns caused by close proximity to cell towers is outweighed by the risk of not being able to reach anyone if needed. 
Others, however, are concerned about the possible health risks. 
According to the Federal Telecommunications Act of 1996, governments cannot deny cell towers or regulate the placement based on "environmental effects of radio frequency emission."
"(The Telecommunications Act) doesn't mention health effects," said Jennifer Bell, the mother of a Dogwood student.
Bell moved her daughter to Dogwood this year from a school in East Memphis, and said she does not want to move her again.
In addition, Bell said she and other parents agree the city needs better coverage, but they don't want to see it at the potential risk of their students' health.
"If there could be effects, why risk it?" Bell asked.
She and other parents have researched the data. Many also point to a cell tower that was taken down near a school in Ripon, California, after four students were diagnosed with cancer in a three-year span.
Other parents worry about the view of the tower in the neighborhood – Ruchi Kak worries about the aesthetic appeal – and still others worry about potential risk from the tower itself.
"What happens if there is a calamity?" Kak asked, wondering if students might be injured. "I don't have any of those details."
She said property could be devalued as well. 
Parents say they want the tower moved into a park or an alternate location.
A map obtained from the city through a public records request shows the city's poorest coverage area begins near Exeter and Farmington roads and extends east along Farmington and Wolf River toward Johnson Road. The area affected stretches south toward Poplar Avenue.
A petition for relocating the Dogwood tower was started on Change.org and has more than 500 signatures.
The Germantown school board approved the tower in September. Since then, it has been reviewed by several of the city's advisory commissions.
The Board of Zoning appeals approved the general location, and the Planning Commission approved the specific site plan with minor modifications.
The Board of Mayor and Aldermen is scheduled to consider the tower for final approval in the form of a development contract at its May 13 meeting, according to City Administrator Patrick Lawton. Any change in location would have to go back through the Planning Commission, he said.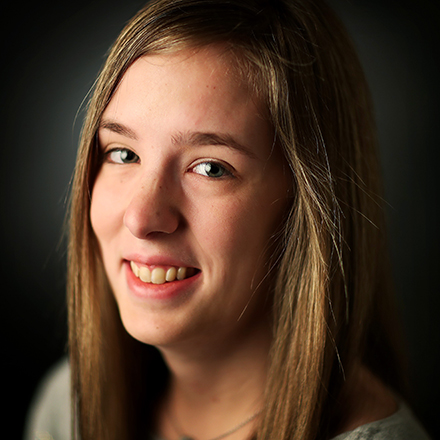 Abigail Warren
Abigail Warren is a lifelong resident of Shelby County and a May 2018 graduate of the University of Memphis. She has worked for several local publications and has covered Germantown since May 2018.
---