Arlington entrepreneur, author turns sights to filmmaking
An Arlington entrepreneur-turned-author is adding a third calling to his resume: filmmaking.
Tony Jackson, owner of Arlington Computers/Mobile2utech, released his second book earlier this year, and one of the chapters in the book is now being adapted as a movie.
"The Fair Shot That Was Never Given" is a collection of short stories, and "The Story of Randolph" is Chapter 4 in the book.
"The story talks about how Randolph, who is a man of the cloth, is struggling with doing regular things and being a man while being a pastor at the same time," Jackson said of the story that's being adapted for the screen.
"They know they're being watched at all times, so it's hard for them to separate the two," Jackson said. "So just about every pastor can relate to the story, and it's going to give people a look at what pastors have to deal with on a daily basis."
Shooting for the faith-based movie will be completed in late May or early June. Nashville-based V.A. Jones Films, along with Memphis' C Scott Run Productions, travel to Arlington one weekend a month for filming.
"We're highlighting Arlington in a lot of it," Jackson said. "There's a bar scene that's going to take place in Rizzi's Pizza Café in Arlington, and the house one of the main characters lives in is in Lakeland."
Ken Pfohl, a pastor who lives in Arlington, and his wife, Diane, are in the movie.
Jackson was encouraged early on by one of his former customers, Victoria Jones (of V.A. Jones Films), who talked over the story with him and loved it.
"I thought it would be a good idea to turn it into a movie because the story is unique," said Jones, who was born and raised in Arlington and now lives in Nashville. "Today's society needs to see that even though pastors are holy, even though they're set to a higher standard, they're still normal and want to do normal things."
She is directing the film and teaming with a number of Memphians on the project, including editor and cinematographer Clarence Scott Jr., sound engineer Kevin Mumphrey and production assistant Liyah Wells.
"Originally, the movie was just going to be a short film. But once we started talking it over and got with a script writer, Rachel Belisle, we knew we should just go for it all the way, and here we are," Jackson said.
The movie stars local actors Sweetrica Baker and Mynoris Woods. Jackson plays a member of the church congregation.
---
"I would love to have a sit-down with Craig Brewer. If I could get the attention of someone like him, I could finish this."
Tony Jackson, entrepreneur, author and filmmaker
---
Jackson's business, Arlington Computers, formed 14 years ago, and Jackson started working with the previous owner, who was on the verge of bankruptcy. At the time, the store was bringing in about $2,000 per month. Within six months, Jackson had it making $20,000 per month.
"We grew the company very fast," said Jackson, who ended up writing his first book, "Pulling Customers Back to Small Business," about the experience and his People Over Profit strategy. "At one point, we were doing $50,000 per month in sales."
Today, he owns the business and roughly 80 percent of his customers are Arlington, Lakeland, Bartlett and Eads residents. The remaining customers are businesses.
He also does subcontractor work with the likes of the Economic Development Growth Engine of Memphis and Shelby County, The Temple of Deliverance Church, Methodist hospitals, standalone doctor's offices and other small businesses.
Jackson credits his business' success to maintaining a social media following, along with marketing and branding.
"I try to keep the customer base in tune with everything that I'm doing," he said.
Since the first of the year, the business has gone 100 percent mobile.
"All this time, we've had large storefronts but for most of our work we were going out of the office to people's homes and businesses," Jackson said. "So it just made sense to go mobile. We're basically just catching up with times."
Jackson is active in the Arlington community, serving on the board for the Arlington Chamber of Commerce. He is also one of the founders of the town's annual Star Spangled Spectacular Fourth of July fireworks show.
"Tony is an integral part of the Arlington community and our Chamber," Arlington Chamber Director Tonia Howell said. "He brings such enthusiasm to everything he does – his business pursuits, his writing, leading community events and the way he interacts with people – and that enthusiasm is contagious."
Before the movie is released this fall, a soft screening sponsored by Triumph Bank and Office Depot will take place at the Malco in Cordova. Jackson and his team are working with an aggregator in California, and he hopes to see the movie on Netflix and Hulu later this year.
Jackson hopes the other five chapters of his new book also are made into films.
"I would love to have a sit-down with Craig Brewer," Jackson said, referring to the Memphis filmmaker. "If I could get the attention of someone like him, I could finish this."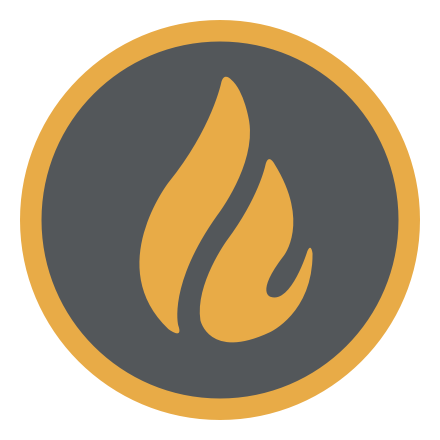 Michael Waddell
Michael Waddell is a native Memphian with more than 20 years of professional writing and editorial experience, working most recently with The Daily News and High Ground News.
---