Lakeland leaders respond to mayor's call for state investigation into finances
Lakeland leaders responded Friday to Mayor Mike Cunningham's surprise announcement Thursday night that he is seeking an investigation into city finances because of "financial anomalies" he's uncovered since taking office in December.
Cunningham, who defeated incumbent Wyatt Bunker last November for the city's top elective post, made the announcement at the end of a Board of Commissioners meeting. He declined to take questions afterwards.
"Over the past three months, I have been doing extensive research into Lakeland's records," Cunningham said in the announcement. "I have found numerous questionable financial anomalies. And I'm not talking one or two – I'm talking double digits."
The office of the Tennessee Comptroller of the Treasury  confirmed Friday that Cunningham met with the office. 
"But I really can't discuss the substance of what he was talking to us about," spokesman John Dunn said. "The comptroller's office has broad authority to review government entities including the city of Lakeland. It is our policy not to comment further.
---
Michael Waddell: Lakeland mayor announces investigation into financial irregularities
---
"Typically, if we were to be doing any kind of review – and I'm not saying that we are – we would look into any issues and then issue out a public report if there is anything of substance that we find."
Every city and county in the state must be audited annually.  The comptroller's office performs the audits for 90 of the 95 county governments, but city audits are performed by private certified public accountant firms that contract with the city. The comptroller's office is a third party to that contract.
"Our role in local government is (that) we're here to ensure there's financial integrity and accountability in the way city government operates," Dunn said. "We will review all of the city of Lakeland's annual audits."
Mike Marshall, Lakeland's city attorney and ethics officer, said Friday he had a brief discussion with Cunningham Thursday evening and planned to call the mayor Friday to see if there's anything he needs to do.
"I've been involved in these sorts of investigations before where there were allegations of financial problems," Marshall said. "But I don't know if I've been involved with anything like this because I don't know what the parameters are yet."
Commissioner Richard Gonzales is aware of the findings and helped present them to the comptroller's office with the mayor in February.
"It's important stuff, and it needs to be dealt with because if it's not, there are going to be more problems in our city," said Gonzales, who took office in December along with Cunningham.
Added Gonzales: "When the mayor and I campaigned last year, we pointed out things that were wrong with transparency in Lakeland city government, and our platform was to bring it all out in the open."
Gonzales said the other three commissioners were not informed of the mayor's findings before Thursday's announcement because they were all part of the previous administration.
"It doesn't suggest they were involved and it doesn't suggest they weren't involved," Gonzales said. "There's stuff that's been found that's questionable, decisions that have been made that are questionable, and decisions that were made that do not meet the best interests of our city that we feel need to be looked at."
Responding to former Mayor Wyatt Bunker's claim that the call for an investigation is "political theater," Gonzales said: "That's the reason he's not mayor anymore. He was an incumbent who was defeated by a grass roots effort because of the direction he was taking the city in. He was an experienced politician, and he was defeated. He's not the mayor now, and it's for obvious reasons."
Commissioner Michele Dial said she feels Lakeland's city staff is under attack with accusations and insinuations.
"Our audits have been clean, and this can only be a political ploy by the mayor," she said. "I feel like the mayor has boastfully touted transparency as his belief, and his actions last night are in stark contrast to that. Information gathered with a BOC member should be shared with everyone."
She thinks the other BOC members, in addition to Gonzales, should have been made aware before any statement was made.
"I feel like our city has a wonderful reputation, and that makes that questionable in anyone's minds who heard his comments," Dial said.
She added that she wants to request an executive session with the city attorney to review next steps.
Commissioner Wesley Wright disagreed with the way the announcement was handled.
"We were all blindsided as well as city staff," Wright said. "The mayor has not promoted a healthy environment for the city staff to work in because they are constantly questioning them on things. It does not promote the city in a positive light; it casts doubt. He talks about wanting to see commercial growth, yet he undermines it."
Wright thinks the mayor's end game might be to scuttle plans for construction of a new high school. He also believes Cunningham's actions could hurt the chances of developers wanting to do business in Lakeland.
"I want to ensure developers that we are open for development, and we want to see commercial growth like shops, restaurants and entertainment," Wright said. "To me, the mayor could've handled it a lot better. It's not that he should hide any findings; it's that he could've handled himself in a lot better way that would've helped Lakeland keep moving things forward."
While Cunningham did not specifically mention the high school construction issue in his remarks Thursday, he did note that his call for an investigation included the school board.
The city's leadership has been involved in acrimonious discussions over financing for the proposed high school. Amendments approved by commissioners last month to a due-diligence resolution studying funding for the school proposal would divert money from a planned expansion of Canada Road.
Cunningham, who was opposed to the idea, called it ludicrous to divert money from the road project to fund school construction that opponents say has not been thought through clearly.
Lakeland Schools Superintendent Ted Horrell issued a strong response to Cunningham's call for an investigation.
"Our school board and staff take the financial integrity of Lakeland School System very seriously and have numerous controls in place to ensure transparency and appropriate fiscal management," Horrell said. "Since its inception, our system has undergone four annual audits, which have all been clean and have suggested no financial improprieties.
"As such, we have no reason to believe there has been any activity that would suggest the need for a forensic audit of Lakeland School System or that there is any basis for Mayor Cunningham's claim that he has found 'numerous questionable financial anomalies' in 'Lakeland's records' as that claim may relate to Lakeland School System."
Horrell added if Cunningham has specific examples of financial problems with the school system, "our system will take those seriously, investigate them appropriately and work to correct them."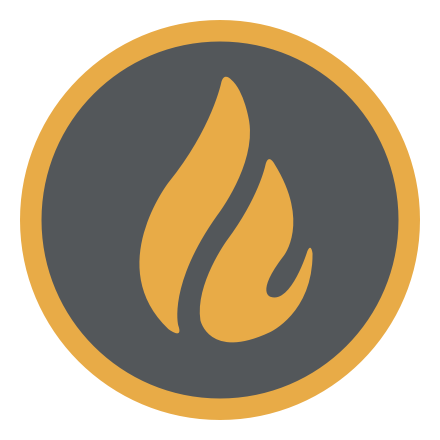 Michael Waddell
Michael Waddell is a native Memphian with more than 20 years of professional writing and editorial experience, working most recently with The Daily News and High Ground News.
---