Germantown aldermen get $24.4 million wish list of capital improvements
Germantown aldermen Monday reviewed proposed capital improvement projects for inclusion in the fiscal 2020 city budget scheduled for final consideration in June.
The lengthy wish list, carrying a total $24.4 million price tag according to a city press release, was recommended by the city's Financial Advisory Commission. 
Among highlights of the proposed projects are: 
Roads
Widening the northern portion of Forest Hill-Irene Road, about 1.8 miles, at a cost of $375,000. The city would pay $75,000, with state and federal funding paying the remainder.
The city asked for federal and state funding for nine road projects and was approved for eight of them. While construction may happen in later years, the funding is allocated for the 2020 budget.
The Forest Hill-Irene work from Poplar to Wolf River Boulevard would include a center turn lane, bike lanes and shoulders.
City Engineer Tim Gwaltney asked if about $400,000 from this year could be rolled into the new budget for improvements to the southern portion of Forest Hill-Irene.
Gwaltney also talked about resurfacing Neshoba Road from Exeter to Germantown, near the Thornwood project. It would cost $150,000, but $120,000 would be covered by state and federal funding. Construction would be in 2021, and Gwaltney said it is needed partly due to construction damage. He said contractors for Thornwood took care of curb and gutter damage.
Intersections
The city received $300,000 in state and federal funds for traffic signal upgrades at Germantown and Neshoba roads, the signal at Forest Hill-Irene Road and Poplar Pike and the signal at Forest Hill-Irene and Winchester Road.
About $200,000 of the total will be used for an intersection safety audit, with the city funding 20 percent of the cost and using state and federal funds for the remaining $160,000.
Other work on the list:
A traffic signal on Wolf River Boulevard near Campbell Clinic at a cost of $75,000, with half funded through grants.
A $100,000 traffic signal at the eastern entrance of Houston High School along Wolf River Boulevard. 
Decorative street signs and stop signs in some of the city's neighborhoods at a cost of $60,000 that includes a $9,775 local match.
An upgrade to the intersection of Wolf River Boulevard and Germantown Road for $4.6 million, paid for by state and federal funds. 
A $75,000 traffic signal at Forest Hill-Irene and Crestwyn as part of the Forest Hill Heights area plan. The funding will come from the city.
A $55,000 allotment from the city to continue its mandated Americans with Disabilities Act transition plan, required for municipalities receiving federal highway funds. State and federal funding will pay for $220,000.
A $50,000 request from Germantown Performing Arts Center Executive Director Paul Chandler for a walkway that would create additional walkways from Neshoba Road to The Grove outdoor music venue. 
Utilities
Bo Mills asked for the elevated water tank at Forest Hill Elementary, which he discussed with the board during its retreat. The cost, $2.35 million, would come from city bonds. 
---
Abigail Warren: Germantown residents wary of possible water tower
---
Mills also asked for $1.53 million for a water main in the Forest Hill Heights area and to acquire its water system from Memphis Light, Gas and Water Division. He also wants to begin looking at automated meter reading, which would cost $50,000. The $50,000 would help Mills create a plan for the switch.
Drainage
Tim Bierdz, stormwater engineer, said the city is entering the fourth year of a seven-year comprehensive drainage plan. The cost for the 2020 plan is $150,000, and the goal is to help address existing issues and avoid future problems. He also asked the city to pay $875,000 for a grade control structure  just south of the Wolf River. The structure, which helps drainage, was built 10 years ago and could soon fail due to erosion. Finally, he requested $50,000 for miscellaneous drainage issues.
---
Abigail Warren: Germantown residents want fix to Forest Hill flooding
---
Parks
Parks Director Pam Beasley asked for $2.5 million from bonds for land acquisition for youth sports fields. The request does not include a potential purchase of the country club. Beasley said the city is not far enough along to include that capital improvement request.
Also:
A $250,000 request from the city's reserve funds to help fund a walking trail at Germantown Station Park.
A $300,000 request from city reserves to fund ADA compliance at at Oaklawn Garden, along Poplar Pike, and to relocate the parking lot there away from the railroad tracks and closer to the Cloyes house of the property.
A $250,000 request from reserves for to help alleviate drainage issues and fund ADA compliance at Riverdale Park.
A $200,000 request parking at Cameron Brown Park and safety measures at the playground.
A $2.13 million request to extend the city's greenway, money which would be rolled over to the 2020 budget. The state would fund $1.7 million of the total.
Germantown Athletic Club
Phil Rogers, director of the Germantown Athletic Club, asked for $40,000 to equip and furnish the club's new café. The club is also looking at rebranding with a new logo and wants to replace all exterior signs for $50,000.
General Government
Reynold Douglas, general services director, asked for $60,000 to fund a court clerk's office renovation, and Fire Chief John Selberg wants to replace an ambulance at a cost of $245,000. 
Also, Chandler, the GPAC executive director, asked for $300,000 for fencing. He said the fencing would provide safety and allow GPAC to control attendance. GPAC also asked for a pedestrian walkway costing $50,000 funded by reserve funds.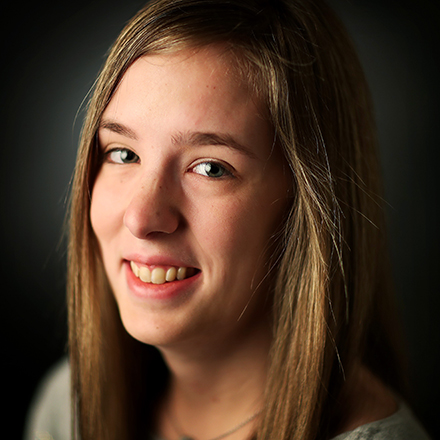 Abigail Warren
Abigail Warren is a lifelong resident of Shelby County and a May 2018 graduate of the University of Memphis. She has worked for several local publications and has covered Germantown since May 2018.
---