Latoshia Daniels set for May 14 preliminary hearing in pastor's shooting death
A somber Latoshia Daniels appeared for the first time in court Tuesday on charges of killing Mississippi Boulevard Christian Church executive pastor Brodes Perry, and Judge Lee Ann Pafford Dobson set a May 14 preliminary hearing.
Daniels held back tears as her attorney, Leslie Ballin, spoke with Dobson to figure out a date. 
As the hearing finished, Ballin walked over to Daniels as tears fell. He held her hands and offered comfort before she said, "Thank you."
"She's not use to being where she is," Ballin said after the court appearance. "She's not feeling very well. She's accused of the most serious crime a person can be accused of. She understands the gravity of it, and I think her emotions are appropriate."
The preliminary hearing will be at 2 p.m., and Ballin said Pafford will wait on setting a bond.
"It's a marathon," Ballin said. "This is not a mile sprint, and we are just at the very beginning. ... We are still in the information gathering stage."
Ballin entered a not guilty plea on Daniels' behalf at an earlier hearing. Daniels did not appear.
Tabatha Perry, the widow of Brodes Perry, is expected to be a witness at the May 14 preliminary hearing, at which the court will determine if there is enough evidence to move forward.
Tabatha Perry was wounded in the shooting in which her husband died.
"We will contest the proof, and if the judge finds probable cause, we will get ready for trial," Ballin said.
Daniels, 39, of Little Rock, is charged with first-degree murder, criminal attempt of first-degree murder, possession of a firearm during the commission of a felony, assault on a police officer and resisting arrest.
The charges stem from the shooting of Perry at the Meridian Park Apartments the evening of April 4. Perry died early April 5 at Regional One Hospital.
According to a Collierville police report, Daniels drove from Little Rock and showed up at the Perrys' apartment with a loaded 9 mm Ruger in her jacket pocket along with extra ammunition.
---
Abigail Warren: Woman charged in shooting death of Mississippi Boulevard pastor enters not guilty plea
---
Daniels yelled, "You broke my heart," before fatally shooting Brodes Perry, 36, multiple times and wounding Tabatha Perry, 42, the records indicate.
Before Perry was executive pastor at Mississippi Boulevard, where his ministries included couples, he was pastor of assimilation at St. Mark Baptist in Little Rock. In that role, he was responsible for assisting new members, according to his LinkedIn page.
Daniels is a clinical social worker who received her doctorate degree in social work last year from Walden University, an online school, according to social media. She is a certified anger management specialist. 
---
Ron Maxey and Abigail Warren: Mississippi Boulevard Executive Pastor Brodes Perry dies in Collierville shooting
---
Ballin, a prominent local defense attorney familiar with high-profile cases, joined the case shortly before Daniels' initial court appearance April 9. 
Ballin also represented Mary Winkler, charged with killing her minister husband in West Tennessee. She was convicted of voluntary manslaughter in 2007.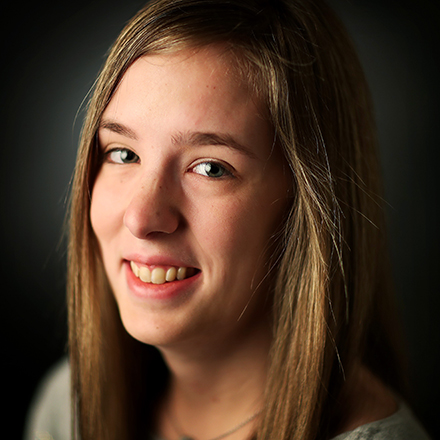 Abigail Warren
Abigail Warren is a lifelong resident of Shelby County and a May 2018 graduate of the University of Memphis. She has worked for several local publications and has covered Germantown since May 2018.
---