Phase 1 tenants line up for The Lake District
Canada Road project includes retail, restaurants, residential
About 15 tenants have signed on since the beginning of the year for the first phase of Lakeland's massive Lake District project as grading and clearing work continue for the 160-acre development.
"We've got great momentum," Maggie Gallagher, development director for California-based Gilad Development Inc., said of the ambitious project at the site of the former Lakeland Factory Outlet Mall at Canada Road and Interstate 40. "Of Phase 1, 95% of our inline retail building is leased, in addition to sales and build-to-suits on some of the outparcels that line Canada Road and Interstate 40."
Negotiations for the final 5,000 square feet of Phase 1 inline retail space, or store space between anchor tenants, are in the works now.
In addition to the retail district, plans for the project include a 10-acre lake; an office district with up to 75,000 square feet of corporate office space; a Main Street District with boutique retail, apartments, chef-driven restaurants and cafes; two hotels; and a residential district with age-restricted homes, downtown-style lofts and custom single-family homes.
"We're super pumped for The Lake District coming in," said Lakeland Commissioner Wesley Wright, who likes the project's balance of service industry, retail, entertainment, hospitality, living and dining. "There are a lot of great tenants signed on, and I think the people of Lakeland are really excited."
He sees the walkable development, which is the largest development project in Shelby County, becoming a big regional draw.
"It's a game changer," he said. "The biggest thing about The Lake District for us is it actually makes Lakeland a destination town where people will be coming in from all over."
Total project costs could top $250 million.
The current roster of tenants signed on at The Lake District includes Memphis BBQ Co., Frida's Restaurante Mexicano, Starbucks, Malco Theatres, Elite Total Health, Gould's Salon and Spa, Gloss Nail Bar, The Stock Market, Osaka Japanese Cuisine, Hollywood Feed, Brick House Fitness and a couple of new tenants, Elite Total Health Walk-In Clinic and Neighborhood Barre, a boutique fitness studio.
"We actually have more tenants than we can place in Phase 1 inline retail right now," Gallagher said. "So we're juggling tenants, and we may have to move some of them over to Phase 2 if they're appropriate for Phase 2."
Malco will occupy 38,000 square feet and The Stock Market grocery store concept is taking 35,000 square feet, while businesses like Gloss Nail Bar will occupy 3,200 square feet.
Charles and David Kardoush, owners of Germantown Village Wine and Liquor, will bring a yet-to-be-named wine and spirit store to The Lake District as part of Phase 1. The 6,000-square-foot store will be similar to the brothers' Germantown location, with a large, eclectic inventory bolstered from visits by artisan suppliers from Kentucky, California and New York.
"With the way The Lake District will be laid out and being located right off the expressway, I think there's a lot of opportunity there for a liquor store," Charles Kardoush said. "Also, we do a big barrel bourbon. We buy hand-selected barrels of bourbon from the distilleries, and they bottle it for us. That's a big plus for us too."
Due to a moratorium on liquor licenses right now in Tennessee, the opening date for the store will be pushed to July 2021. The brothers have been in business since 1988, and this will be their fifth liquor store in Shelby County.
Recently, the developer announced that The Lake District and Southaven-based Memphis BBQ Co. (the newest restaurant tenant at The Lake District) are teaming up to create a one-day barbecue drive-thru in the parking lot of Lakeland City Hall May 2 from 3:30 to 6 p.m.
"Within a matter of two-and-a-half hours, we can raise nearly $10,000 that will go directly to the Lakeland Education Foundation," said Yehuda Netanel, founder and owner of Gilad Development.
Clearing the land at the site just wrapped up, and grading is underway.
"We had a very wet winter, so there was a lot of mud out there," Gallagher said. "So that slowed us down a little bit, but things are back on track."
She expects to deliver Phase 1 to the tenants by September or October, giving them plenty of time to complete their build-outs before opening for the 2020 holiday season.
Wright cites the completion of the exit at Canada Road and Interstate 40 two years ago as an important piece of the puzzle leading up to the project, allowing for increased and more efficient traffic flow.
"You couldn't have had The Lake District with the old exit because it wouldn't be able to handle the traffic. To me, the exit changes the gateway to Lakeland," said Wright, who sees more developers coming to the city right now because they see a lot of potential happening. "We want to see Lakeland shine and have good quality development, not just development for development's sake, and I think we have some good things coming our way."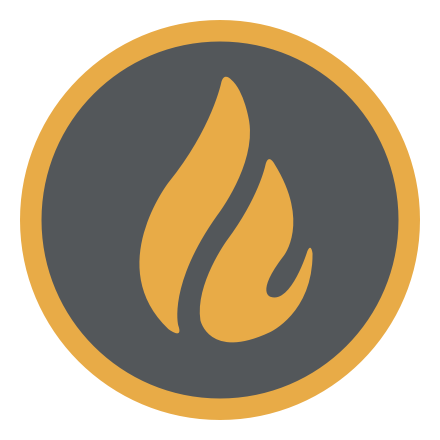 Michael Waddell
Michael Waddell is a native Memphian with more than 20 years of professional writing and editorial experience, working most recently with The Daily News and High Ground News.
---