Aptitude and attitude move Collierville's Jared Dawson to the head of the line
Joe Rocconi has only been on the job a couple of months at Collierville High. But the coach already has a pretty good gauge on the player who figures to be the Dragons' main man on the football field this fall, Jared Dawson.
"He seems like a very sincere kid," Rocconi said on the first day of spring practice Thursday.
"He's quiet but I think it's a very quiet confidence. When he says something, he says what he means and he means what he says. I like him. Big time."
What's not to like? 
Dawson, a 6-foot-2, 258-pound defensive lineman, is one of the top local prospects in the class of 2020. He has several offers already, with Louisville pushing the hardest at the moment. Georgia Tech, Kansas and Navy – which offered Wednesday – will also be in the mix to get Dawson's name on scholarship papers when signing day rolls around.
And then there's his ACT score. When Dawson was in the fifth grade, he made a promise to himself that one day he'd score a 30. He surpassed that total by one when he recently got his results from the last test.
Says what he means. Means what he says.
"There's this thing called Duke TIP," said Dawson, referring to the prestigious university's Talent Identification Program that identifies and supports academically promising students in grades 4-12.
"You take the ACT, you qualify and then you take a trip to a college and stay there three weeks. It's like a college experience; you get to take a class of your choice, live in the dorms. My brother (three years older than Dawson and now a cadet at West Point) did it and he really liked it, and my mom started prepping me for it too because I wanted to go."
Dawson was well on his way even at that stage; he scored a 19 the first time he took the test – as a fifth-grader – and continued to pursue his goal with the same focus as when he's tracking down a scrambling quarterback.
"Every weekend, me and my brother would be upstairs in the game room and we'd take the test like it was the real test," he said. "Four hours, about how long it takes to take the actual test."
Dawson bolstered his math skills through the Kumon program, a network developed by a Japanese educator in the 1950s that allows students to work at their own pace as they progress from the basics to algebra, calculus and beyond. He's "done some really hard stuff."
In the end though, it was worth it. Dawson is in a position to write his own ticket to college now, although he probably wouldn't look at it in those terms. 
"My brother … I was always trying to catch up to him on the ACT," Dawson said. "He got a 35, 34 so I'm not there yet. I'm going to take it a few more times … but it was exciting (to reach his 30 goal)."
Rocconi is certainly excited to have him. After a successful run at White Station, he's back at his alma mater and intent on helping the Dragons fulfill their vast football potential. He coached several gifted scholars while he was at his former address and said the qualities a player like Dawson will bring this season are immeasurable.
"Obviously he's a great player but I love his personality," Rocconi said. "It's nice to have a guy like that. Most of the time, they're able to figure out ways to accomplish what they need to accomplish … especially on the line. 'I've gone against this guy two times already, now I know what I need to do to beat him.' 
"Sometimes, though, with those smart guys it's like they're thinking too much and they can't flip the switch. But Jared's not one of those guys. He's smart and he can flip the switch and go."
Dawson's success isn't just limited to football either. He's an accomplished wrestler and placed third in the heavyweight division at the Class AAA state tournament in February while winning 50 out of 53 matches for the year. For Dawson, those three losses stand out more than any of the victories and give a further insight into his mindset.
In those instances – unlike with the ACT – he didn't believe. And thus didn't achieve.
"For me, the only time I lose is when I go into it thinking I'm going to lose," he said. "I wrestled at 240, which is small for a heavyweight, and … in those three matches, those where the only matches I thought I would lose. 
"At the Black Horse (the prestigious tournament hosted by Houston at the start of the season), I had just come back from football and I thought I would lose. We went to Atlanta for a tournament and there was the huge dude that everyone was talking about, 285 pounds, all muscle. Then at state, there was this dude that had won it (the previous year). He was ranked 14th or 15th in the nation and I just went into it with a bad mindset and lost."
"I just have to recognize and know that I can do anything. … It's the same mindset with football. It's (competing) against who's in front of you but more against yourself."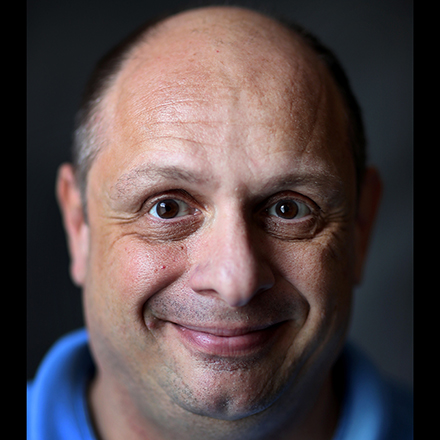 John Varlas
John Varlas is a lifelong Memphian who has covered high school sports in various capacities for over 20 years.
---