Leadership Germantown grows beyond suburban limits
Leadership Germantown delivered hundreds of vegetable plants to Memphis Tilth's St. Paul community garden in Downtown Memphis on Saturday, April 27. 
The event was the culmination of Leadership Germantown's class project which involved the class growing plants in Houston High School's greenhouse before delivering them to the community garden.
More than 20 members went to the garden where Jennifer Marshall, community garden organizer, showed the class where the plants would grow before supervising as they transferred about 200 plants into the garden. 
"We didn't have the grant for seed starting like we did in previous years," Marshall said. "So (Leadership Germantown's project) was a huge relief and a big encouragement … it was incredibly timely."
Memphis Tilth will teach students of Advance Memphis a class about growing and cultivating food in the St. Paul Garden. However, there was a surplus of plants, so some will be used in some of Memphis Tilth's other community gardens.
"This is what gardeners' dreams are made of," Marshall said as the class members planted and watered the result of their gardening.
The squash, eggplant, tomato, cucumber, zucchini and bell pepper plants were on the verge of producing food as class members carried them off the truck and into the garden.
For months the class had been tending to the plants at the Houston High greenhouse.
Last year's class cleaned and refurbished the greenhouse, and this year's class was able to build off of that. Not only did they use the greenhouse to grow the plants, but they took pictures for future users to show some of the procedures.
"We wanted to give purpose and show what can be done with the greenhouse," class member Brian Ueleke said.
Ueleke said he and other class members reached out to learn about gardening because none were master gardeners.
"This was a 100% learning experience," he said, but they ended up with about double the amount of vegetables expected.
"The germination rate was high," he said, adding the number was impressive with so many new to tending plants.
They spent several weeks going to the greenhouse and repotting the plants as they grew. Throughout the week, class members would go check on them, and do any supplemental watering.
A few city employees and school district staff members were part of this year's class, including Jessica Comas, the city's marketing and communications manager.
In her position, Comas said she has seen projects that affect Germantown, but said she was excited to be a part of the first project that went beyond the suburb's limits.
Comas also said her class has learned how Germantown affects the state and the county, and the project reflected that.
"In our project, we're not just impacting the people of Germantown, but the greater Memphis area," she said.
While Leadership Germantown began a connection with Memphis Tilth, they are handing it off to Houston High students so the partnership with the school's greenhouse plants will continue.
Abby Verneuille, 15, is a freshman at Houston High. She was looking for a project to receive her Gold Award, the highest Girl Scouts' achievement. As she was exploring ideas, she heard what Leadership Germantown was doing.
"Immediately I was interested because I am a member of the environmental club at the high school," she said.
She met with Houston High teachers and Marshall to explore the opportunity of carrying it on, and said the timing was "perfect."
"I decided this would be a good fit," she said. "The Gold Award is something you have to do in your community to hopefully change it or better it."
She wants to do it until she graduates and pass it on to Houston's environmental club so members of the Germantown community can carry on a lasting relationship with Memphis Tilth.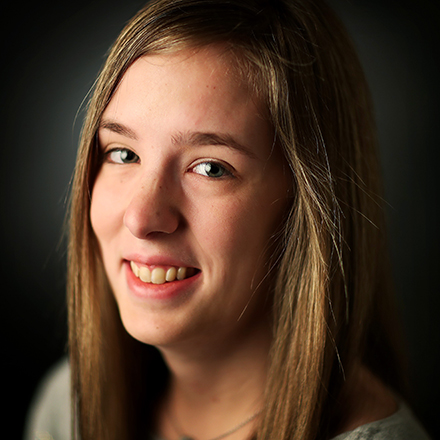 Abigail Warren
Abigail Warren is a lifelong resident of Shelby County and a May 2018 graduate of the University of Memphis. She has worked for several local publications and has covered Germantown since May 2018.
---