Germantown to implement Olweus in fight against bullying
Germantown Municipal School District is adding a new program to help fight bullying, an area of growing national concern in schools.
Olweus Bullying Prevention Program, nationally recognized for its focus on reducing and preventing bullying, will become part of the district's social emotional learning curriculum.
"It's a skeleton structure that really guides our practices as a district," Superintendent Jason Manuel said, adding the program will be integrated into the district's social and emotional lessons.
"It is designed to enhance what you already have in place," added Chauncey Bland, executive director of student services.
---
Abigail Warren: Germantown strives to nurture students' emotional well-being
---
The Olweus framework addresses bullying at the individual, classroom, schoolwide and community levels, but it also provides individual intervention for bullies and those intimidated by their actions.
"We looked at Olweus, and it checked every box we had," Bland said.
He said the framework can be incorporated and used by everyone, taking some of the pressure off counselors. Training will begin this summer.
Each year, the district looks at the social and emotional needs of students through student surveys. Previously, bullying was not identified as a demand. However, in spring 2018, the community raised concerns GMSD was not addressing the issue of growing national concern.
Elementary grades have a curriculum for social emotional needs that had a bullying component. At the middle school level, there was not a component that specialized in bullying curriculum.
"We are always looking to evaluating the programs we have and providing the best services for students...We are always looking to improve," Manuel said.
Bland knew about Olweus soon after the district began, but as a new district, Germantown inherited many of Shelby County Schools' practices and did not want to change too much at once. The bullying program was not identified as a need.
---
Abigail Warren: Germantown Board of Education expands anti-bullying efforts to include mental health
---
"The more the community started to address concerns (last spring), we felt there was more of a need," Bland said.
During the past year, the district has met with its No Bullying Task Force, comprised of parents and community stakeholders, to examine the issue in the district.
"It was a district initiative to gather information," Manuel said.
GMSD hosted a forum for parents, provided additional training to staff and gave information to students. The task force helped identify perceived and actual needs. It also conducted student surveys at the middle and high school levels, and it helped students learn to recognize and report any suspicious bully-like behavior.
As the district and student services staff realized Olweus could be the right curriculum for Germantown schools, it sent Carla Christian and Jonathan Pritchett – two school counselors – to be trained, and the feedback was positive.
"When they got back, they were very excited about what they saw and the direction that we could go from here," Bland said.
Pritchett appreciates the curriculum is rooted in social and emotional well-being.
"I am really excited about the involvement of all stakeholders, particularly the community," said Pritchett, who works at Farmington Elementary. "This is an opportunity to establish more continuity throughout our community in regards to our stance on bullying. This also extends expectations for behavior and community contribution outside of the school walls."
---
"Implementing the Olweus Bullying Prevention Program will give me the chance to interact with people districtwide through our intensive training."
Carla Christian, Houston Middle School counselor
---
Christian, a counselor at Houston Middle School, is enthusiastic about the research-based conflict and bullying reduction component, but she is also excited about engaging the community.
"Implementing the Olweus Bullying Prevention Program will give me the chance to interact with people districtwide through our intensive training," she said. "It will allow me to build relationships within the community of Germantown and to equip with the skills needed to prevent bullying."
Olweus provides a mentor for the district as it uses the program. Rodger Dinwiddie is familiar with the district and has already provided bullying prevention training teachers and the community. He will be Germantown's mentor.
"That's a big help because he is already aware of the district and some of the needs we have," Bland said.
The program and its international success made it the right fit for Germantown's students, Bland said.
"When you talk about bullying prevention programs – parents, staff, community – they want to know that we are implementing something that's successful," Bland said, adding the program has research and is "the best" available.
The district will implement the new framework at Germantown's elementary and middle school levels, according to Bland. The curriculum must be adapted for high school students, and he was not sure if they would use it.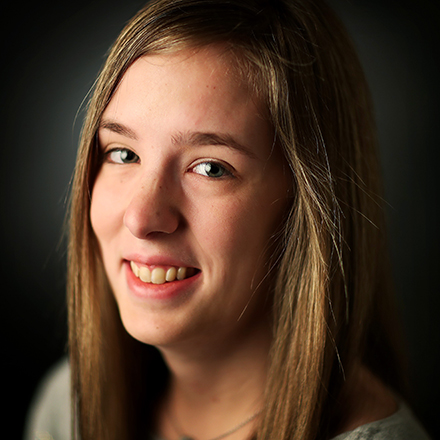 Abigail Warren
Abigail Warren is a lifelong resident of Shelby County and a May 2018 graduate of the University of Memphis. She has worked for several local publications and has covered Germantown since May 2018.
---