Collierville Schools reviews report on discipline
Collierville school leaders Thursday night discussed how it is addressing behavior issues, three months after the state flagged the district for disproportionately disciplining students with mental disabilities by race.
Collierville Schools appealed the initial February findings on disproportionality, but state officials rejected the appeal attempt. The state said the district could only base its appeal on the raw data, not by introducing other factors such as an increasing graduation rate among suspended students or decreases in the number of long-term suspensions.
Based on the data used, the district falls into the disproportionate category as a result of changes to the state formula used to calculate disproportionality under the Federal Individuals with Disabilities Education Act. Those changes are part of what caused Collierville to fall into the disproportionate category, said Michelle Seiler, a specialist in the department of exceptional children.
"How they calculated it was in total incidents, not number of students," said Rachel Gay, director of exceptional children and a behavior learning coach.
---
Abigail Warren: State report: Collierville Schools disproportionately disciplined black students with disabilities
---
Superintendent John Aitken said repeat offenders could cause the numbers to appear "skewed."
Gay said 35% of students with mental disabilities were African-American, while 74% of those receiving short-term suspensions were African-American.
The data used by the state was from the 2015-15, 2016-17 and 2017-18 school years.
The district now wants to make changes to ensure the problem doesn't recur. The district has begun individualizing consequences based on the student's needs, Gay said.
It's an effort to "increase the appropriate behavior because that ultimately is the goal -- for our students to be successful" and to limit unwanted behavior, she said.
If continual bad behavior is occurring, Gay said the district needs to choose different options for a better outcome.
Gay said the district wants to make sure it is addressing issues in real time and "avoiding clerical errors." She said the district is looking at electronic ways to log information so all staff in the building understands issues.
She said the district also wants to provide additional training for all teachers since special education students participate in general education settings for the majority of the day. Gay said the district is looking at consultations with behavior change experts.
Aitken said the new steps will help "mold behavior." He added that reviewing the district's practices was positive.
Collierville was one of 24 Tennessee districts flagged for disproportionate discipline. The data examines 14 categories before flagging a school, according to Chandler Hopper, Tennessee Department of Education Deputy Director of Communications.
Seiler said there are many "misconceptions" about what disproportionality means.
"What it really is, the state took a little bit of a closer look at our numbers of suspensions when they compared subgroups, and what they found is that we have a higher number of students that were African-American that had disabilities who were suspended at a higher rate," Seiler said.
She said the district was not fined by the state.
"It doesn't mean there has been different treatment of different students by race or by disability," Seiler said. "It also doesn't mean there have been different punishments for students of the same offenses."
The state directs the district to allocate resources, funding and training so that it does not repeat what is identified as disproportionate disciplinary practices. Those allocations will be reflected in a future reading of the budget, Aitken said.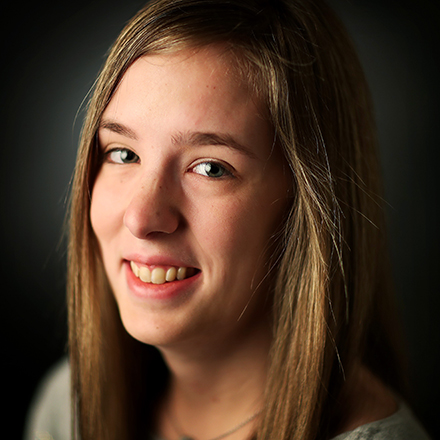 Abigail Warren
Abigail Warren is a lifelong resident of Shelby County and a May 2018 graduate of the University of Memphis. She has worked for several local publications and has covered Germantown since May 2018.
---