First Bartlett Housing Summit addresses lack of new homes
Housing trends, obstacles and solutions were the topics of the first Bartlett Housing Summit this week, bringing together homebuilders, developers, bankers and Realtors to discuss the issue.
The gathering at Robinwood Retirement Resort in Bartlett May 9 came together through a partnership of the West Tennessee Homebuilders Association, the Memphis Area Association of Realtors (MAAR) and the Shelby County Alliance.
The event was the first in a series of stops across the Mid-South to try to address the need for housing.
"With the $10 billion worth of projects that we have going in Shelby County, a challenge that we have here in the metro area and also nationwide is housing," said Harold Byrd, director of the Shelby County Alliance and president of the Bank of Bartlett.
Lee McWaters, broker/owner of McWaters & Associates Realtors and head of MAAR, pointed out in his presentation that home prices are going up in Bartlett, with the average sales price of an existing home about $200,000.
"Those houses are selling fast and typically with multiple offers," McWaters said.
---
Michael Waddell: Lakeland home building strong, sewer infrastructure upgrades planned
---
It's another story with new home sales, however. Only 21 sales have been recorded this year in Bartlett compared to 53 by this time last year. A total of 271 new homes have sold year-to-date in the Greater Memphis area.
"With Bartlett being the 10th-largest city in the state and the second-largest city in Shelby County, in my opinion, it would be great to see (their) number go up," McWaters said. "We all have one common goal, and that's to see Bartlett flourish and thrive and become the mecca for homebuilding again."
Gray Fiser, director of investment sales and multifamily capital markets with Newmark Knight Frank, talked about the strength of the local multifamily market, which had $484 million in sales in 2018. Only about 1,000 units were built last year in the Memphis market, keeping occupancy rates high at 88 percent overall, with Class A occupancy at 93 percent.
"There is a lot of pent-up demand for multifamily product in Memphis," said Fiser, who also pointed out multifamily properties typically generate more property taxes in a quicker amount of time than single-family neighborhoods. "It's very interesting to see … (historically) it was generally rent by necessity and then go buy a home. Now what we're seeing is folks who will sell their home and then go rent just to have the amenities."
Fiser and Shawn Massey, the 2019 MAAR commercial council president, talked about the trend for more mixed-use and infill projects in the suburbs, including converting old shopping centers into thriving mixed-use communities like Crosstown Concourse.
"The idea of what a retail shopping center is has morphed into something greater," said Massey, partner with The Shopping Center Group. "Retail is not dying. It is challenging. We've got to get people who are willing to put money back into the property and make it great for the community that they're in. It not bricks-and-mortar versus online, but both working together."
Dana Richardson, senior appraiser with Valbridge Property Advisors, pointed out that there are only 42 developed lots available in Bartlett and only two lot sales in the city this year.
"There needs to be a balance between land, lot and new home values that is not present in Bartlett," Richardson said.  "The cost to develop a lot, like everywhere else, is high. Right now, there's no profit (for developers) in Bartlett."
Local homebuilder Dave Tucker, president of the West Tennessee Homebuilders Association, presented some possible solutions for the city of Bartlett when working with developers and builders. Suggestions included reducing bonding requirements, allowing smaller lots and smaller homes, creating affordable districts or overlays zones, adding flexibility for subdivision zoning requirements and providing development incentives on a project-by-project basis.
Bartlett Vice Mayor Jack Young had mixed emotions about the presentations at the summit.
"Some of it was a little unfair, I think," Young said. "It seemed to be a little more controversial about the way we see things. I understand their perspective and appreciate it, but we also have one that I'm not sure that they totally appreciate. They have issues with our processes, some of which might be cumbersome. Anything can change, but we have to see a good reason for it to change."
Part of the reason for the lack of new homes being built right now in Bartlett is a lack of land, according to Young. Another problem is sewer issues with the city of Memphis that have resulted in a moratorium on development.
"So we've got to work through some of that, and that will open up some developable lots," Young said.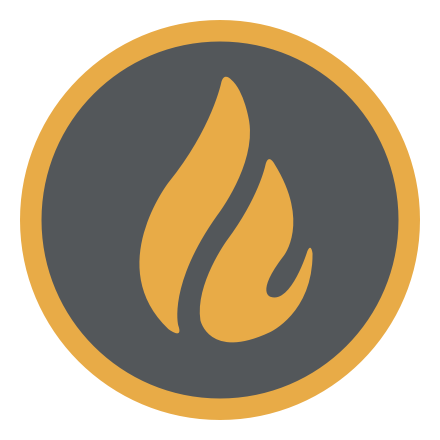 Michael Waddell
Michael Waddell is a native Memphian with more than 20 years of professional writing and editorial experience, working most recently with The Daily News and High Ground News.
---