Germantown looks to revise cell tower site plan
Germantown is reviewing plans for a cell tower at Dogwood Elementary and plans to move it farther away from the school, which was a concern for many parents of students.
Tower Ventures has submitted an amendment to Germantown Municipal School District. The Daily Memphian has requested documents related to the request, but the district has not yet provided them. 
During the executive section of the Board of Mayor and Aldermen meeting Monday, Mayor Mike Palazzolo announced the new plan to those who came to speak out against the cell tower.
The tower will be placed 105 feet farther from a previously proposed location. The proposed location is now 253 feet from the school, 364 feet from the new playground and 248 feet away from residents.
More than 10 parents spoke out against the tower Monday. Many spoke about possible health risks they worried could impact their children. Many said if the cell tower were built within 1,500 feet of the school, they would remove their children from Dogwood.
Nora Daher, a Germantown-area doctor, cited studies with mice and rats showing cancer-like effects from proximity to cell towers.
"I sure as heck don't want my children to be a St. Jude statistic," Daher said, adding she would move her children from the school if the tower were approved. "(The tower has) no business being there because our children do not need to be the study."
Kathryn Hickey, secretary for Dogwood's parent-teacher organization, also spoke out against the tower.
She said Dogwood's mission and vision is to provide a "safe learning environment" and having the cell tower on the school property would make the school unsafe.
Lisa Parker, a former Germantown school board member, spoke in favor of the tower.
"We identified this area that has poor cell service," Parker said, adding 77% of Germantown residents do not have a landline.
She also said while many parents worried about possible negative health effects, there was not enough evidence to support the claims.
The Board of Education will have to approve the change as a contract amendment. The Planning Commission, Design Review Commission and Board of Mayor and Aldermen will also have to give approval for the tower.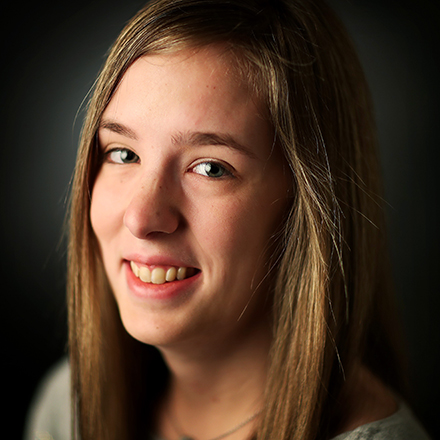 Abigail Warren
Abigail Warren is a lifelong resident of Shelby County and a May 2018 graduate of the University of Memphis. She has worked for several local publications and has covered Germantown since May 2018.
---