Latoshia Daniels case headed to grand jury in Brodes Perry shooting
The case against Latoshia Daniels, accused of killing Mississippi Boulevard Christian Church Executive Pastor Brodes Perry, is headed to the grand jury.
Daniels, 39, waived a probable cause hearing in Collierville Municipal Court Tuesday, moving the case to the grand jury for consideration.
It was thought that Perry's wife, Tabatha Perry, whose arm was in a sling, would offer her account of the shooting during Tuesday's hearing. Court personnel showed Perry about 1:20 p.m. where she would stand in the courtroom.
"It is my understanding Mrs. Perry was here and ready to testify if called upon," Daniels' attorney, Leslie Ballin, said.
By 3 p.m., however, Ballin said the hearing would be waived as about 15 family members and friends waited to see Daniels.
"Based on discussion co-counsel and I had with the prosecution, there was a decision made not to have a preliminary hearing," Ballin said.
He said there were a couple reasons they did not want to have the preliminary hearing, but added he could not discuss strategy.
The case now moves to the grand jury, and Ballin said Daniels will remain in custody until the jury takes action. That could be several months, Ballin said.
Daniels entered with her head tilted to the side as she raised her hand to swear the oath. As she signed papers, she began to cry as she looked at her family and friends. By the end of discussions between Judge Lee Ann Pafford Dobson and Ballin, she and family and friends had exchanged subtle smiles.
"I believe she is adapting to where she is (jail)," Ballin said. "She is better today than she was last time."
Ballin noted she had a lot of support, "which many of (his) clients don't have."
The shooting of Perry occurred at the Meridian Park Apartments, where the Perrys lived, the evening of Thursday, April 4. Tabatha Perry was wounded, and Brodes Perry died early the next day at Regional One Hospital.
According to a Collierville police report, Daniels drove from Little Rock and showed up at the apartment of Perry and his wife with a loaded 9 mm Ruger in her jacket pocket along with extra ammunition.
Daniels yelled, "You broke my heart," before fatally shooting Brodes Perry, 36, multiple times and wounding Tabatha Perry, 42, the records indicate.
Before Perry was executive pastor at Mississippi Boulevard, where his ministries included couples, he was pastor of assimilation at St. Mark Baptist in Little Rock. In that role, he was responsible for assisting new members, according to his LinkedIn page.
Daniels is a clinical social worker who received her doctorate degree in social work last year from Walden University, an online school, according to social media. She is a certified anger management specialist.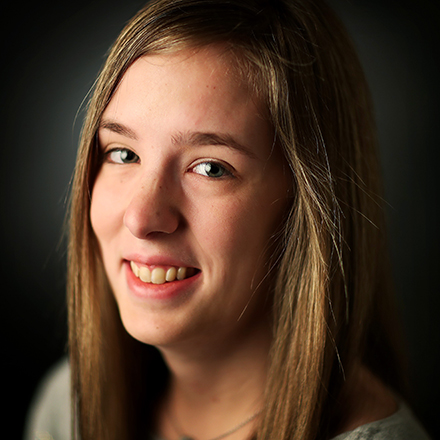 Abigail Warren
Abigail Warren is a lifelong resident of Shelby County and a May 2018 graduate of the University of Memphis. She has worked for several local publications and has covered Germantown since May 2018.
---