Germantown reviews effects of apartments in community
Germantown aldermen got their first look Thursday evening at a study of the impact apartments have on city services.
City staff gave an overview of the findings to aldermen and a handful of residents during a work session.
No action was taken on the report, which along with the raw data used to compile it is available on the city website.
The study looked at how an increased number of apartments would affect the city's 16,081 dwelling units, which include single-family homes, apartments, condominiums and assisted living units.
It comes following a moratorium on new apartment construction that was approved in January 2018. The moratorium is set to expire July 8.
"The purpose ... was to study, research, analyze or assess the likely impacts and nature of future apartments and apartment building developments in the smart growth zoning districts," Assistant City Administrator Jason Huisman said.
Forrest Owens was the only alderman unable to attend. Aldermen asked few questions and did not comment on the findings since the presentation was intended as an overview of the report.
The study reviewed apartments in place, those under development and projected. It assumed that all apartments sought by developers would be approved.
Huisman said the report represented an "aggressive" buildout of the city and noted it was the "likely" impact of apartments. He said if zoning allowed apartments, the study placed apartments there. The review included the impact on police, fire and schools. 
Police
In the past five years, Germantown police have responded to more than 185,000 incidents. More than 77% were to commercial areas, and 20.2% were to single-family homes. Slightly more than 1% were to condominiums and 0.9% were to apartments.
The city responds to 22.84 residential incidents per day. If all apartments and single-family homes were approved, the city expects the addition of about 3.5 incidents per day and attributes fewer than two to apartments.
The apartment impact on police residential responses is 3.5%, and if more were approved it is estimated to grow to 10.2%.
Police are adding a new district for the western portion of the city as part of the 2019-20 budget, but the study did not include it.
Fire
The fire department responded to nearly 20,000 EMS and non-EMS calls from 2014 to 2018. While fire responses have not increased significantly since 2001, EMS calls have.
Of the total number of calls from 2014 to 2018, 43.2% calls were to commercial areas and 40.4% were to single-family homes, with remaining calls to apartments, condos and age-restricted facilities.
Of all residential calls, nearly 73% were from single-family homes. Apartments accounted for 2.9% of fire calls and 2.6% for condominiums. The study said if apartments were developed in allowed zones, apartments would account for about 8% of incidents.
The data set apart age-restricted and assisted living facilities since the number was significantly higher.
Additional apartments would add 212 calls per year, slightly more than one call every other day. All additional potential residential developments by 2028 would add 11.26 calls per day.
GMSD
The Germantown Municipal School District has restricted the number of transfers allowed in an effort to "right-size" the district. The district has set its own maximum capacity between its five existing schools and the addition of Forest Hill Elementary this fall.
The study assumed students would only be living in apartments with two or more bedrooms.
At present, roughly 90.2% of students come from single-family homes, roughly 6.2% from apartments and roughly 3.7% from condominiums. The study looked at all the schools except Dogwood Elementary, which was not included because there are no Smart Growth districts within that school zone.
Only 339 students lived in apartments this school year. Of those students, 87 attended Houston High, 92 were in one of the two middle schools and 160 were elementary students.
Farmington Gates and Westminster Townhomes have almost 90 students living in each. With higher costs associated with living at Thornwood, the study assumes fewer than 10 students would move into those apartments. So far, only one child living in Thornwood has enrolled in the school system.
Only Houston Middle School has a capacity issue, which is being addressed through a planned $8 million expansion scheduled to be built in the summer of 2020.
The district expects the number of students from new residential developments to more than double between the 2022-23 and 2023-24 academic years, jumping from 179 to 451. The study projects 6,059 students in 2028-29 academic years, which is 606 below capacity. 
---
Abigail Warren: Germantown reviews 2019-20 enrollment projections, aims to 'right-size' district
---
Four developments with apartment components were excluded from the moratorium, but three of them have seen few if any improvements since the moratorium went into effect. 
The four excluded developments are the Arthur property, the District at Watermark, Viridian and Thornwood.
Arthur property
One of the four, the Arthur property, is owned by members of former Mayor Boyd Arthur Jr.'s family. Atlanta-based Carter, a developer, teamed previously with John Elkington on a plan to develop several parcels of the Arthur property totaling 32 acres west of Saddle Creek, but Carter is no longer interested in the property.
Owners of two Arthur property tracts, totaling about 14 acres, have delinquent taxes. Andrew Arthur, Andrew Arthur Jr. and Corwin Arthur owe $594,610 on a 4.3-acre parcel, and Eleanor (Arthur) Woodward owes $15,741 on 9.5 acres.
---
Abigail Warren: Nearly 14 acres of the Arthur property in Germantown could be sold in July tax sale
---
Both parcels were previously scheduled to be sold in a July tax sale, but the sale of the 4.3-acre tract has been pushed to Oct. 29.
District at Watermark
Another development excluded, the District at Watermark in the Forest Hill Heights area, was shut down 4-1 by aldermen when developers sought final approval. Two aldermen cited a lack of trust after developers reached out to residents, while two others said the project did not fit the area.
---
Abigail Warren: Germantown denies it rejected apartment development illegally
---
Forest Hill Associates owns the property, planned for the stand-alone apartments, according to the county assessor's website. Thompson Thrift, an Indianapolis-based developer, has sued over the city's rejection of the project. No date has been set for an oral argument.
Viridian
Viridian, planned for 25 acres on Winchester, has not been discussed by the Board of Mayor and Aldermen since October 2017, when it approved the apartments outline plan in a 3-2 vote. Boyle Investment Co. bought the tract following the approval, according to vice president Les Binkley.
Although excluded in the moratorium, Boyle has not moved forward since purchasing the property.
"We have not processed anything since then and will move forward at a future date," Binkley said by email.
Thornwood
Thornwood sits at the northeast corner of Germantown Road and Neshoba Road. It is the only development excluded from the moratorium that has made significant progress.
Shops like Bella Vita and Buff City Soap have opened for business, along with Newk's Eatery. Others are working on their their spaces in Market Row.
When all leases pending are signed, three vacant spaces will remain.
Spence Ray, executive vice president of McNeill Commercial Real Estate, said he has not presented his final phase to the city but is planning to present a hotel with retail for the southwest portion of the property near Neshoba Road and Exeter Road.
About 110 of the 276 apartments are leased, Ray said. They are not all finished, but he hopes they will be finished by the end of June.
Although Carrefour at Kirby Woods asked for an exemption to the moratorium, the Board of Mayor and Aldermen never voted on the issue.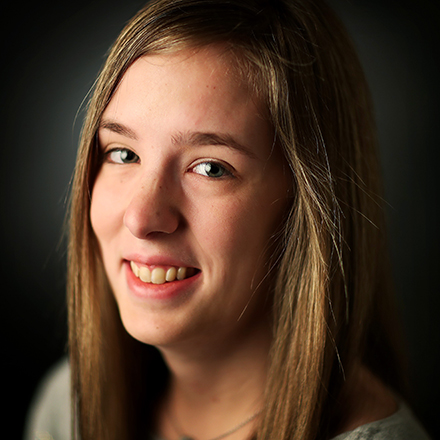 Abigail Warren
Abigail Warren is a lifelong resident of Shelby County and a May 2018 graduate of the University of Memphis. She has worked for several local publications and has covered Germantown since May 2018.
---