Germantown decides to move cell tower farther from Dogwood Elementary
A controversial cell tower near Dogwood Elementary will be moved farther away from the school, following a unanimous vote by Germantown's school board Monday evening. 
Some were still unhappy, however, preferring the contract placing the tower near the school be broken altogether.
Board members approved an amendment to the original agreement with Tower Ventures, OK'd last September. The amendment will push the tower 253 feet from the school and 248 feet away from area residents.
The original agreement called for a 140-foot tower 148 feet from the main school building and 236 feet from the playground. However, parents worried about potential health risks, citing possible links to cancer.
"If you vote for the amendment, it will delay the process," Superintendent Jason Manuel told board members before the meeting.
Because of the change, the revised agreement will have to go back before the city's Planning Commission and Design Review Commission before aldermen consider it for final approval. The planning panel and DRC had approved the previous plan.
Josh Cathey, the district's chief of operations, explained the difference between a "yes" and "no" vote to the public and the board. If the amendment had failed, the tower would still be built but would have been placed in the originally intended location, Cathey said.
"We are not here to discuss whether or not we are going to enter into a contract," chairwoman Rebecca Luter said.
---
Abigail Warren: Germantown looks to revise cell tower site plan
---
Board member Angela Griffith, who lives near the site, noted the change was simply re-starting the process. She has children who are students at Dogwood.
"This has been a tough couple months in our schools," she said. "There is not one person sitting up here that takes this lightly."
Griffith also said the board sought legal counsel.
"I want to say thank you to each and everyone of you who came out tonight," school board member Betsy Landers said. "Please trust me when I say every single one of us cares about your children."
City officials have marked off the area for the tower enclosure. It goes over an asphalt walking trail and is near the caterpillar play structure. While it appears to be in Dogwood Park, the property is school property, according to Cathey.
Residents have spoken out against the tower in multiple meetings in recent months, including Planning Commission, school board and Board of Mayor and Aldermen meetings.
Carter Wildrick, a fifth-grade student at Farmington Elementary, spoke to aldermen and Mayor Mike Palazzolo recently on behalf of his peers.
---
Abigail Warren: Mixed feelings among residents near planned Dogwood cell tower
---
"I know as an adult the tower is not going to directly affect you, or negatively affect you, but as a child, it will," he said. "There are so many people, family and friends that go to Dogwood who I care deeply about that are going to be affected by this tower. … The reason the tower is being built is the same reason we oppose it. What I am trying to say is move the cell tower to a different location so we can all truly benefit."
Sam Walker, an area resident, expressed concern over the new 5G technology the tower would support. 
"I was flooded with stories of health concerns, from slowing the growth of brain function to cancer concerns," Walker told the board, referring to information he found online.
"Do we really need this tower this close to our children?" Walker asked.
Many who attended Monday's board of education meeting wore stickers showing their unity in opposition to the cell tower placement. Many asked the board to break the contract with Tower Ventures, even though it might be expensive.
"Please breach the contract," many said as part of their comments.
They claimed the board had not given proper communication regarding the cell tower, and some began to cry as they spoke.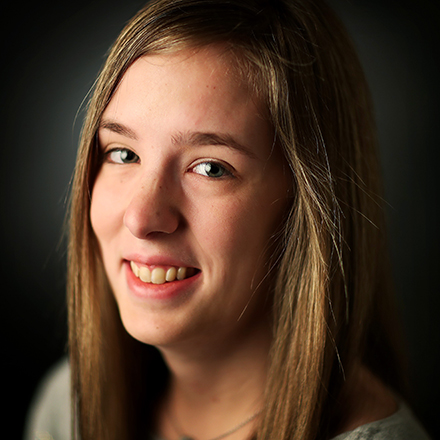 Abigail Warren
Abigail Warren is a lifelong resident of Shelby County and a May 2018 graduate of the University of Memphis. She has worked for several local publications and has covered Germantown since May 2018.
---