Collierville aldermen to appoint new town prosecutor
Collierville aldermen could appoint a new town prosecutor at their next meeting. 
Mary W. Thorsberg, who has nearly 30 years of experience in the district attorney general's office, is the recommendation for the open position.
The vote comes more than two months after Shelby County District Attorney General Amy Weirich revoked former prosecutor Michael Cross' ability to handle state cases March 20.
Weirich actions came following reports Cross' social media comments about Charlottesville, Virginia, were used as evidence in a federal court case. Later that day, Cross asked Town Administrator James Lewellen to notify the board he was stepping down.
---
Clay Bailey and Abigail Warren: Collierville prosecutor dismissed from duties after pro-white nationalist statements
---
"I absolutely, unequivocally and categorically deny the adverse accusations of me as a result of that comment," Cross said Tuesday. "It was completely taken out of context and misinterpreted."
According to Collierville ordinances, the board appoints the town prosecutor. The prosecutor mainly handles town issues, but that person also has authority from the district attorney general's office to handle early prosecution of state criminal matters that occur in Collierville.
Collierville leaders spoke highly of Thorsberg's qualifications.
"I have heard a lot of great things – not a single negative thought or comment," Lewellen said.
Mayor Stan Joyner said no other town attorney has had such extensive experience with the district attorney general's office.
"She possesses the type of experience we would all like to have in the town," he said.
Thorsberg has served in the district attorney's office since 1990. During that time, she has represented the state in various criminal cases in General Sessions and Shelby County Criminal courts. She was involved with all aspects of prosecution, including case review, negotiation and preliminary hearings and trials.
She also served as the assistant chief prosecutor and supervises about 40 employees who deal with more than 50,000 misdemeanor and felony cases annually.
Since 2014, she has served on a team that evaluates each felony arrest in the county. She also is responsible for those early prosecution stages.
Thorsberg is familiar with Collierville court. She previously served as an office liaison for Germantown, Bartlett, Millington and Collierville municipal courts, and she attended sessions of those courts.
Thorsberg also assisted in the implementation of Shelby County's first Domestic Violence Court, where she worked closely with victims, community groups and law enforcement.
In addition, she led the first county domestic violence homicide review team, and she served as Domestic Violence Council chair. She trained prosecutors and law enforcement locally and statewide.
Lewellen said attorneys Nathan Bicks and Mark McDaniel talked to several candidates for the job before recommending Thorsberg.
McDaniel said she was a "godsend" and is "community-minded." He said her years of experience made her stand out among other candidates.
"Her experience is key, along with her demeanor and knowledge of the law," McDaniel said.
Thorsberg said she applied because "the timing was right."
"Collierville is a wonderful community," she said, adding that its court is "efficient."
Thorsberg lives on the eastern edge of Germantown, so she said she is familiar with the community.
She has made recent appearances in Collierville's courthouse since Weirich assigned Thorsberg to assist the town after Cross' departure.
"I am super excited to be considered," she said.
Cross also praised Thorsberg's work, and he said he knew her well.
"I'm very happy for her," he said. "I am doing cartwheels over that choice. ... I'm tickled to death for Mary Thorsberg. She's that good."
Collierville's Board of Mayor and Aldermen meeting is at Town Hall at 6 p.m. Tuesday rather than the usual Monday due to the Memorial Day holiday.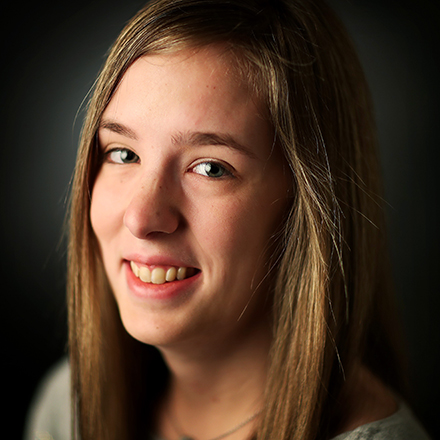 Abigail Warren
Abigail Warren is a lifelong resident of Shelby County and a May 2018 graduate of the University of Memphis. She has worked for several local publications and has covered Germantown since May 2018.
---