More senior living choices coming to Collierville
From fully assisted living to semi-assisted to unassisted in age-restricted communities with amenities, five projects with senior living components are in various stages of development in Collierville.  
"I think there's a big need for this type of living space locally and nationally," John Duncan, Collierville director of economic development, said. "Statistics show that 10,000 people turn 65 every day, so there's this silver tsunami and a lot of those people will need different types of housing options as they get older. What they all want is safety and security, along with access to medical care." 
Developer David Halle, president of Halle Investment Co., is going through the planning process for The Village at Strathmore, the first 55-and-up age-restricted community in the southeast Shelby County town. 
The 20-acre gated mixed-use project at northwest corner of Poplar Avenue and Bailey Station will include 32,000 square feet of office space along with 59 single-family detached homes e marketed to the 55-and-older retirement market. 
"I've done a lot of projects in Collierville, but this is one I've wanted to do for the last 25 years," said Halle, who developed the first 55-and-up restricted subdivision in Germantown in in the mid-2000s. "That project, Poplar Grove, was well-received. The price point was around $500,000, and they sold very quickly." 
The Village at Strathmore's single-story floor plans will average more than 2,500 square feet, all with three bedrooms, fireplace, high ceilings, two-car garage, single entrance and good security and privacy. Prices are likely to start in the neighborhood of $400,000. Residents will also have access to a 3,500-square foot Lodge Hall that will feature a swimming pool. 
"There are a lot of people in Germantown and Collierville who are downsizing, selling bigger homes," said Halle. "Their kids are in college or have married and moved on, and they're wanting a smaller home with less upkeep." 
The project will also include a pair of one-story office buildings facing Poplar Avenue. The land is zoned for medical professional office use, so Halle expects doctor, dentist, orthopedic, and therapeutic services for nearby residents, along with other professional services. 
Final approvals could come in December. Halle hopes to break ground in January and have the first homes going up by June. 
Construction continues at Springfield, Missouri-based developer Foster Senior Living's Springhouse Village project at 1633 East Winchester Road in Collierville, where a 67-unit assisted living facility and 33-unit memory care center are under construction and 42 single-family rental homes are planned.  
"A lot of Baby Boomers are coming online in the next five years or so, so there's going to have to be properties available for that," said John Foster, owner of Foster Senior Living in Springfield, Missouri. "It takes several years to build these facilities, so it's just something we need to be ahead of the curve on." 
The assisted living facility and memory care unit should be completed by early next year, and Foster hopes to have the homes under construction after then.  
"The assisted living facility will have wander guards so people are alerted when people try to go out, but it's not a lock-down facility. They can go in and out, walk on the walking trails, get out and drive their cars around for the day, whereas people at the memory care center are more restricted because of their illness," explained Foster.  
The memory care center features plenty of room inside and out for residents to roam, and meals are served in a community dining area. 
Behind the two buildings under construction, a future phase of the project with 42 detached, independent living senior rental homes will sit on 7.5 acres.  
"When people are downsizing from a home, a lot of times it's easier for them to downsize into a single-family dwelling with a garage rather than an apartment," said Foster.  
The villas will average 1,900 square feet, and most will have two-car garages. 
Foster, which specializes in developing senior living communities and managing them for other owners, has also built similar facilities in the area with its Hearthside Senior Living at Collierville and Hearthside Senior Living at Bartlett facilities. 
Elsewhere in Collierville, senior housing is going up at The Farms at Bailey Station off Houston Levee Road just north of Poplar Avenue. A healthcare campus on the property will include skilled nursing, rehabilitation, memory care, and assisted living uses, along with restaurants, a movie theater and meeting room.  
The 100,000-square-foot StoryPoint assisted living facility along the west side of Byhalia Road just south of Collierville Road will be one of the first major commercial projects for Collierville south of I-385. The 13.5-acre project is going through the development process, and construction could start soon. 
And the 20-acre mixed-use Cartwright Place at the northwest corner of Bray Station and Poplar Avenue will feature a multi-storied assisted living retirement facility, with doctor and dentist offices on the back side and retail on the front. Site grading and drainage work is currently underway.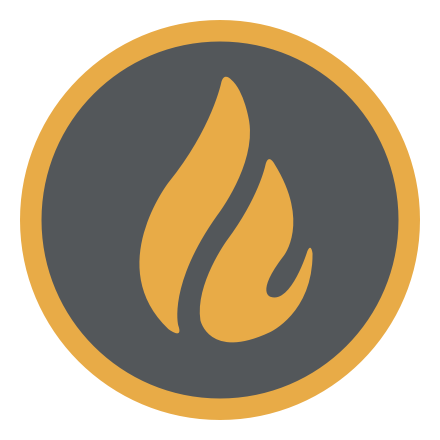 Michael Waddell
Michael Waddell is a native Memphian with more than 20 years of professional writing and editorial experience, working most recently with The Daily News and High Ground News.
---