Hot Arlington home market expected to stay strong
Record-low housing supply and high demand are helping make Arlington one of the hottest submarkets in Shelby County for existing- and new-home sales.
The number of homes built in Arlington has been increasing the past few years, while the median home price has skyrocketed more than 50%.
"As far as the real estate market as a whole, the Arlington area is on fire," said Enterprise Realtors partner John Moultrie. "Our days on the market are extremely low. Any time we get a new listing, typically it's under contract within 14 to 21 days, sometimes in just a few days with multiple offers."
Compared to the same time last year, the median home sales price in Arlington is up 11% to just above $300,000, while the overall number of sales is down slightly due to the constricted supply, according to numbers from the Memphis Area Association of Realtors.
In the past four years, Arlington has seen an increase in the number of permits pulled to build homes, from around 70 per year in 2015 and 2016, to 110 in 2017 and up to 121 last year.
"This year I would expect us to meet or exceed last year's numbers," said Arlington Town Planner Angela Reeder. "For a community of our size with only 4,300 homes total, adding 120 or so per year is pretty good."
In the early 2000s, there were years with 200 to 400 building permits issued in Arlington, and the peak came in 2006 before the recession with almost 500 permits.
"I don't see us getting back to that, but we have seen some slow, steady growth over the last four or five years," Reeder said.
In areas of Arlington north of Interstate 40 where there is sewer capacity, Reeder sees the town possibly running out of developable land in a few years. Much of Arlington south of I-40 still does not have public sewer capacity. However, homes on lots of more than 2 acres can be built if septic tanks are installed.
Grant & Co. currently controls approximately 750 developable lots in Arlington and has three projects underway, including The Villages at White Oak off Milton Wilson Drive, Wilson's Crossing and Myers Park.
The Villages at White Oak — the town's largest residential project at nearly 400 acres— contains approximately 550 home sites that will be developed in 20 phases over the next 10 to 15 years. Construction is currently in its fifth phase, and roughly 85 acres will be cleared soon for future phases.
"We sold 50 homes in the first 12 months when we opened that community," said developer and builder Keith Grant of Grant & Co., who cites the town's school system and stable government as strengths. "A theme for both White Oak and Myers Parks is that we're going back to the traditional neighborhood design, with large front porches on all of the homes."
Prices at White Oak range from $330,000 to $450,000, and Grant expects prices at Myers Park to run from $290,000 to $330,000.
There are only 45 lots left at the 162-lot Wilson's Crossing, and Phase I construction was approved earlier this month by the Arlington Planning Commission for the Myers Park project on the northeast corner of Gerber Road and Memphis-Arlington Road, where 44 homes will go up on 12 acres. Overall, Wilson's Crossing will contain 145 homes.
"We're starting to lay pipe this coming week, and dirt work will start in probably two weeks at the latest," Grant said. "So, we're getting ready to open the whole site up."
In March 2007, there were as many as 200 homes available in Arlington, with prices starting under $200,000. Then the Great Recession hit and by the early 2010s the market had bottomed out (median sales price was $195,000) and was starting to come back.
"It picked up for us in early 2010, and it's been a steady market for us building at least 40 per year in Arlington since then," said Grant, who estimates his company has sold 60 to 70 homes in Arlington the past year.
This year also represents the seventh straight year of strong growth in median sales price for Arlington, as the inventory of available homes continues to trail demand.
"When the market crashed many of our developers and builders either went bankrupt or moved, so when the market began to turn, new construction didn't just crank right back up," said Moultrie of Enterprise Realtors. "So, the supply of existing homes just continued to drop."
Grant Homes, Creekside Homes and Regency Homebuilders seized the opportunity to absorb foreclosed lots in Arlington and begin building again.
"We started picking up lots in 2008 and 2009 from banks, and we sold through all of those by 2013," Grant said.
Today, there are just 42 new and existing homes available for sale in Arlington, with none under $200,000 and only 14 priced under $300,000.
Safety and excellent schools are driving home sales, said Moultrie, noting that military personnel stationed in Millington are looking to Arlington for homes for those reasons.
He expects the hot home sales trend to continue in Arlington for years to come, barring an economic crisis.
"I think we'll have a hard time keeping up with the growth from a construction standpoint, and we'll continue to see low supply and high demand," he said. "Buyers are just gobbling these homes up."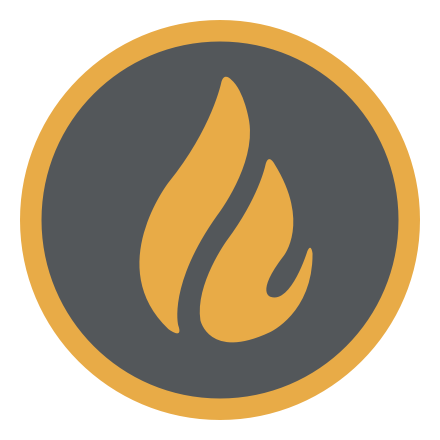 Michael Waddell
Michael Waddell is a native Memphian with more than 20 years of professional writing and editorial experience, working most recently with The Daily News and High Ground News.
---