Collierville looks to adopt $188 million budget
Collierville's proposed $188.8 million budget emphasizing paving, safety and capital improvements is slated for final consideration Monday night.
The proposed financial plan – characterized by Mayor Stan Joyner as "balanced" – will not require a property tax increase, leaving the rate at $1.83 per $100 of assessed value. The proposed budget also avoids sanitation or utility rate increases.
Collierville officials are projecting nearly $196 million in revenue for the 2019-20 fiscal year that begins July 1.
Property taxes comprise 51% of the town's revenue.
---
Abigail Warren: Collierville property tax rate to remain same for 2019-20 budget
---
Since January, the board has met with departments in work sessions to review the various budget components and requests.
"The Board of Mayor and Aldermen directed we keep our expenses down," James Lewellen, town administrator, said in a recent board meeting.
Early in the process, board members emphasized the need to enhance public safety, and the budget reflects a $60,000 increase for police. The $1.34 million public safety line item will result in six new officers and seven new vehicles.
The town is spending $8.9 million in capital improvements. About $3.8 million is directed to public utility improvements, with another $1.2 million steered drainage enhancements.
In the upcoming budget, $3.1 million is earmarked for resurfacing streets. The Metropolitan Planning Organization is contributing $1.6 million for the Wolf River Boulevard overlay from Stillwind Lane to Brackenshire Lane. The project should begin by early 2020.
Most departments cut costs, and few increased.
"Every operating department – next year, where they can –  their operating line items are less than the year before," Lewellen said.
Collierville Schools
The district's general fund is $89.65 million, an increase of more than $4 million. The district projects 9,214 students for the 2019-20 school year – the highest since the district began in 2014.
Collierville will receive about $45.9 million from the Basic Education Program, funds from the state based on a number of factors, including enrollment.
"It's definitely basic," retiring Superintendent John Aitken told the board last month, adding it has 45 components.
County taxes contribute $38.7 million, and the town's maintenance of effort is the remaining $2.5 million in revenue.
Aitken said there were multiple challenges contributing to the large budget.
The BEP allocates money for a teacher-to-student ratio at each grade level. However, Collierville would like smaller classrooms, leading to more teachers. The BEP also only funds about 70% of teacher salaries. Other revenue streams help make up the remaining.
The district has about 481 people for regular instruction. The teacher salaries and supplies cost more than $25.7 million.
Collierville Schools puts more than $1.6 million towards special education. The district has 55 teachers. including nine new positions due to growth.
When the municipal school districts opened in 2014, they shared many services. As they grow, most have taken on some of those costs, creating several new positions.
All municipal districts except Millington share Durham School Services for transportation. However, in November, the Collierville board adopted later start times, and growth created the need for additional buses. Those changes will result in Collierville paying about $4 million for transportation.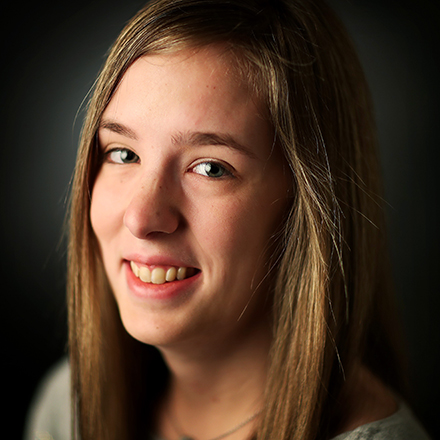 Abigail Warren
Abigail Warren is a lifelong resident of Shelby County and a May 2018 graduate of the University of Memphis. She has worked for several local publications and has covered Germantown since May 2018.
---