Residents bring flooding concerns to Germantown aldermen
A flood of Germantown residents affected by heavy rain late last week appeared before aldermen Monday night, many of them saying a lack of city action made problems worse.
"The city was warned and warned (by residents) this was going to happen," said Ron Handwerker, who noted he has had multiple meetings with city staff over the past 20 years about flooding concerns. "It happened."
Handwerker estimated repairs would cost homeowners thousands, and he wanted the city to help pay.
Fire chief John Selberg said early estimates indicate 23 homes received major damage in the flooding that occurred during storms in the early hours of last Friday. Those with major damaged were flooded by 3 to 5 feet of water, according to Federal Emergency Management Agency guidelines.
Selberg said another 24 homes received minor damage, considered 1 to 3 feet of water, and 59 homes were affected by less than a foot of water.
Another 20 others received landscape damage or damage to the outside of the home, Selberg said.
City staff met before assessing damage in many homes and has conducted more than 130 assessments since the flooding, Selberg said, but more assessments are coming.
Many of the affected homes were near Dogwood Road and Brachton Avenue. Residents of the area came to Monday night's Board of Mayor and Aldermen meeting after a weekend of cleaning out homes. They say they face thousands in repairs because of a lack of flood insurance.
"This is not going to be a meeting where people go home and sit in their recliners," Ron Guy said, noting that many residents have recliners sitting on curbs.
Guy said neighbors have met with city staff who claimed they "were making plans" to address flooding issues.
"It borders on negligence on the city's part to make promises," Guy said, adding issues existed before this past weekend.
"Now we have residents suffering," Guy said.
"If you keep plowing forward, and you do look behind at what you're leaving, you got a major, major problem. … The city's part is to correct all these drainage problems we have," he said.
Another area resident, Richard Jones, said he returned home from a trip and found his home under 4 feet of water. He has lived in his home on Guyboro Cove for 29 years.
"How did it happen? Why did it happen, and what will be done?" he asked aldermen.
City staff called the amount of rain over the weekend a "microburst."
The Federal Emergency Management Agency has not designated the area near Dogwood and Brachton as a flood zone, City Engineer Tim Gwaltney said.
Selberg, the fire chief, said first responders used boats to reach some residents.
He complimented public works for checking regularly on ditches to make sure backups do not occur.
Some residents also were complimentary of the city response.
John Ueleke was one of many residents who helped neighbors this weekend, and he complimented those who pulled together to help the victims.
"I have been impressed with all the work you have done," he told staff. "I am so blessed to see how Germantown has pulled together."
"We do still have work to do," Alderwoman Mary Anne Gibson said.
She complimented first responders and residents who helped neighbors and strangers.
Other aldermen also complimented the response by city staff.
"That intense of a rain, no system could handle that," Bo Mills, public works director, said.
---
Abigail Warren: Community helps those frustrated by Germantown flood
---
He also said the city could not afford to build a system to handle the rare occurrence of such significant rainfall – about 10 inches in three hours, according to city reports.
The city reviewed its budget Monday, which sets aside more than $1.07 million toward drainage as part of capital improvements. About $50,000 is earmarked for miscellaneous improvements. However, the areas where the city is looking to spend most of its funds are not near the hardest-hit neighborhoods in this incident.
---
Abigail Warren: Germantown aldermen get $24.4 million wish list of capital improvements
---
Mills said he was comfortable with the city's master drainage plan. However, Alderman Dean Massey asked if more funds could be allotted to drainage.
"In light of the recent flooding, I think this is prudent," Massey said.
While Massey was not sure where funds could be adjusted for addressing the concerns of residents near Dogwood and Brachton, City Administrator Patrick Lawton said there are legal parameters on where funds can be moved.
Mayor Mike Palazzolo directed Massey to craft a motion and meet with city staff before the final budget vote June 24.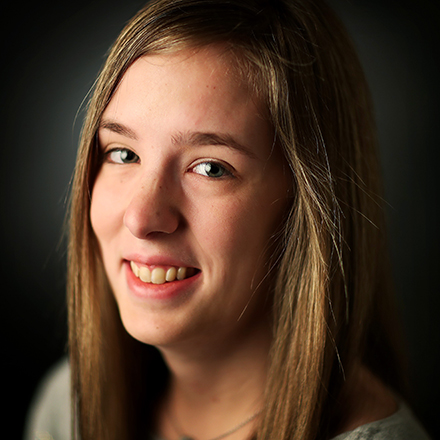 Abigail Warren
Abigail Warren is a lifelong resident of Shelby County and a May 2018 graduate of the University of Memphis. She has worked for several local publications and has covered Germantown since May 2018.
---